Once I had long hair with which I practically didn't do anything, except that I trimmed it once a year. However, they were thick and silky. But all the girls want to change their appearance, and I cut my hair. Then I mocked my hair for a long time – I was painted in a variety of colors, it was even red. As a result, my hair lost its former thickness.
I have a girlfriend with whom we studied in the same class. She always had the thickest braid. And she hated when mom was doing her donut hair, because they were so fat that they hit her on the ears. Of course, I cannot achieve such density, I believe that nature cannot be fooled.
But you can rectify the situation without resorting to ready-made compositions and rinses, which are sold in stores. I bring to your attention a few popular recipes that I sometimes use. All of them are aimed at improving the density of hair.
This is a known anti hair loss remedy. You can buy it in a pharmacy or a store selling cosmetics, worth a penny. Burdock oil should be rubbed into the hair roots and rinse off after 2-3 hours. Frankly, washed off burdock oil is extremely bad. I once wrote about the use of olive oil, and so it is washed off much easier.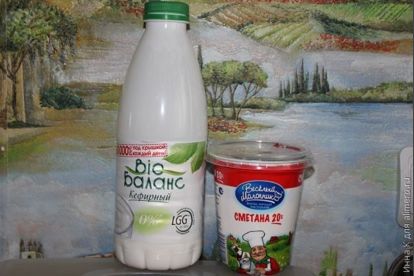 Dairy products masks, in my opinion, the most affordable, surely you have some of them in the fridge. Kefir, sour cream, yogurt can simply be applied to the hair as a mask or conditioner. Before use, the products are heated and you can add a few drops of essential oil for a pleasant sensation and aroma.
Before preparing herbal infusions for rinsing, you need to figure out which ones are suitable for the hair of your color. Chamomile is suitable for blondes, nettle or St. John's wort for brunettes and brown-haired women, calendula for redheads.
Once you have decided on the color, you can make a decoction of the relevant herbs and rinse your hair after washing. You can also mix egg, honey and grass and use the mixture as a mask.
For the preparation of masks for hair fast-acting yeast type Saft moment does not fit. It is necessary to buy yeast in briquettes. Then you need to grind them, mix with the yolk and 3 tbsp. decoction of herbs. We put the mixture in a warm place for half an hour. You can also add burdock oil to the mixture and apply it on your hair.
Do you use folk remedies for hair density?