I am sure that each of us faced the problem of dandruff. She will not spoil her career or personal life, but she will provide a bad mood. This ailment is not only on the hair, shoulders, but also in the head, and acts on self-confidence.
How does it appear?
Doctors say that it is a disease and causes its fungus, which feeds on sebum. This is a medical report.
Personally, my dandruff appears solely because of cosmetic hair care products. For example, I used one shampoo for a year, but now I cannot find it. As a result, I bought one that I myself have not tried, and the snowball is right there.
The worst thing about me is not that black things show dandruff better than anyone else, but that the scalp is very itchy. Itching contributes to the constant touching of the hair, and this, as is well known, leads to their rapid greasing and frequent washing. Vicious circle.
My mom got dandruff because of stress, and her brother had an indication of health problems and poor diet.
We declare war on dandruff
Recently, hygiene products and cosmetics becomes exclusively from the chemical composition. Moreover, the more progress, the more toxic this product becomes.
I want to share folk remedies for dandruff. I did not use all. This is a collection of recipes that are suitable for my family. Everyone likes different means and was selected individually.
I am sure that everyone will find a useful way to get rid of this ailment.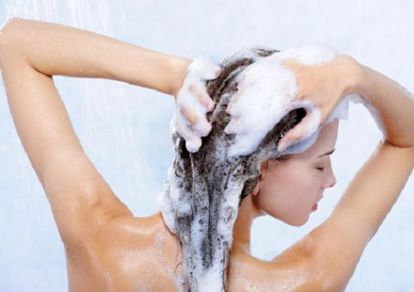 1. 4 tbsp. Spoon olive oil in a water bath and combine with the juice of half a lemon. Rub this mixture into the skin 10 minutes before shampooing.
2. 2 tbsp. spoon chamomile pour a liter of water, boil for 5 minutes, and then strain. It is necessary to wash hair with this water at least 2 times a week.
3. You can rub any vegetable oil for an hour before washing your hair.
4. 100 grams of nettle dry, 0.5 liters of vinegar 6% and 0.5 liters of water boil for half an hour, and then rinse it with your head for 10 days. There is no need to use other cosmetics.
5. Banana shampoo. Pulp a banana grind into a puree, add lemon juice and egg yolk. It soaps perfectly and no rinse is needed.
6. Take castor oil and calendula tincture in equal amounts and rub into the scalp an hour before cosmetic procedures.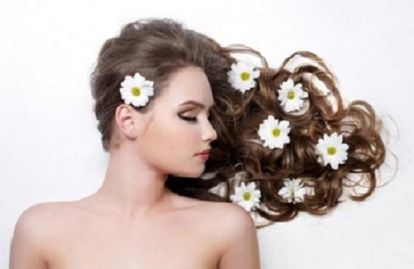 I really like that, in addition to dandruff, these recipes also help make hair silky, get rid of hair loss and other problems with them.