If you are a brunette or brown-haired, you can not read this article, because This shampoo is designed exclusively for blondes.
Earlier in hairdressing, I bleached my hair white, and then tinted it in a blond shade.
After I learned about the existence of this shampoo, I stopped tinting my hair in hairdressing salons, which significantly saved the family budget.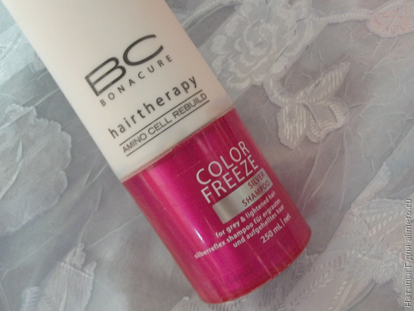 The purpose of this shampoo is to neutralize the yellow hair by toning it in a silvery-ash tint.
His smell is not sharp, one can say that he is not at all.
The color is dark blue, about as blue. So you do not get scared when you see him.
How to use it?
Wash your head thoroughly with any shampoo.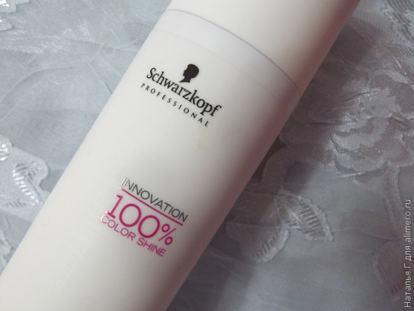 Then pour a little Schwarzkopf shampoo into your palm and use a massaging movement to wash your head (avoid getting it in your eyes). For a more effective effect, the manufacturer writes that the shampoo can be left on the hair up to 3 minutes.
Although, I applied it to the hair for 5-7 minutes. As a result, the hair color acquired a more saturated blond color.
But, it is necessary to take into account the fact that each person's hair structure is different and for themselves it is necessary to individually select the required number of minutes, which should be applied to the hair.

I once gave a friend a try to tone her hair with this shampoo.
She applied shampoo to her hair for 3 minutes, and the shade of her hair became blue-ashen, then she washed it for a long time with tears in her eyes.
For her hair, it was necessary to apply less shampoo and for less time.
Therefore, when using it for the first time, try not to overdo it with the amount and time of its application.
After the shampoo is washed off, use a mask or a balm.
I use this shampoo twice a week for 2 years. And, if the hair color is very saturated, then I can skip one or two washes.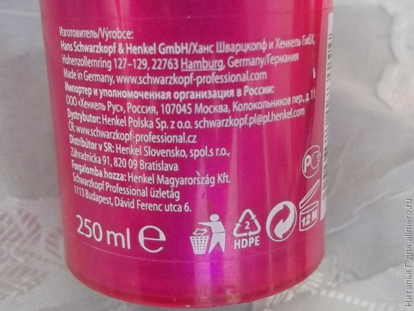 During its use, the hair did not deteriorate, did not cross, dandruff did not appear.
I have a bottle of shampoo for about 6 months.
The only thing that seems to me is that the hair has become a bit dry, but I think that this is the norm for white hair. But, I have eliminated this problem with the help of nutritious oils, as a result, the dryness has gone.
Do you tint your hair and what?