Among the various hair care products, clay occupies a special place. But before buying it in pharmacies or stores, I suggest to find out what kind of look is needed in a particular case and what effect to expect from the application.
What is good clay?
Firstly, this is not an innovation. Women used clay for hair care from time immemorial. On this basis, there should be no fear.
Secondly, for such procedures there is not much and it is necessary – the clay itself and the water itself … that's all. The remaining components – depending on the wishes and availability.
Well, and thirdly, the clay cares not only for the hair, but also for the scalp. I think this is a big plus!
It also has antiseptic properties and is often used to restore damaged hair.
There are many types of cosmetic clay. They differ in color, which in turn depends on the mineral composition (and the composition – on the place of origin). There is white, yellow, pink, red, green, blue, gray, black clay.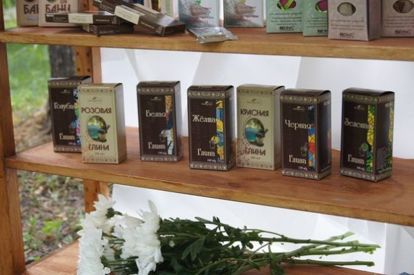 Each type of clay has its own individual properties, on the basis of which it is used in cosmetology and medicine for various purposes. I most often take clay in powder in pharmacies.
Today we are talking about greasy hair and, accordingly, what kind of clay is suitable for this type.
In principle, with any clay you can make the simplest mask – dilute it with water to the consistency of thick cream and apply on the hair and scalp.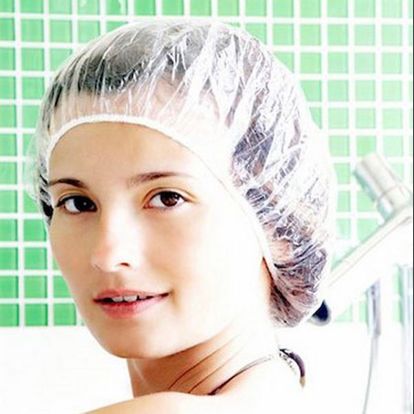 But I am not looking for easy ways)) Mostly because I understand that this is not always easy.
In the case of the mask – this is not bad. But there are more attractive options in terms of results. I want to stop at them.
Red clay

In my opinion, with oily hair without red clay just can not do. It perfectly cleans and improves the appearance of the hair, restores the water-lipid balance.
And yet – improves blood circulation, strengthens the roots and relieves irritation. Well suited for dyed or curled hair.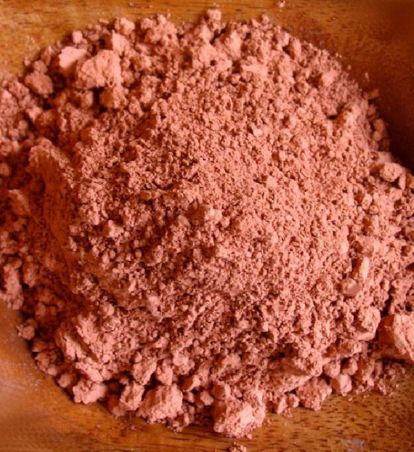 Red clay mask
I usually try to improve this mask with herbs. To powder of red clay I pour in the water heated to boiling. Then add dry dandelion and nettle leaves, pounded in a mortar. And another 1 teaspoon of mustard powder, as it removes fat well.
Apply on the scalp and hair along the entire length, leave for 15 minutes. As usual – in a hat and towel, and then wash off.
If you feel that the fat content of the hair has evened out, or after repeated use of this mask, they began to dry out, then you should remove the mustard from the composition or abandon the mask for a while.
With increased fat content of the scalp is definitely the best option, I think green clay. It absorbs fat well and helps normalize the function of sebaceous glands. It is also an excellent prophylactic against dandruff and seborrhea.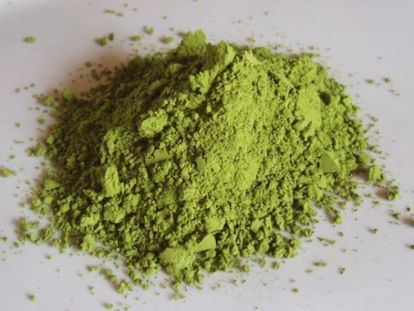 Mask with green clay
Most often, I mix green clay with olive or sesame oil (I tried it with burdock oil too) and add 3-5 drops of calendula essential oil.
It is good to use essential lemon for this mask, but I still can't buy it. And it would be interesting to try! You can add broth or crushed nettle leaves as desired.
I apply it for 30-40 minutes and wash it off. After 5-6 masks, the result will be on the face – hair with normalized sebaceous excretions, shiny and silky!
As soon as I have such a problem, I return to the clay masks again. Nice and efficient!
PS: One of the interesting observations made by me is that if you dilute clay not with plain water, but with mineral water, the desired result can be achieved faster.
Do you use clay masks for greasy hair?