In August 2012, I was appointed to the position of Trade Marketing Manager in a large company. Since by that time I had already worked in the company for a year, I imagined that it would not be very easy. But the reality was worse than all my expectations.
The work was not just a lot. It was a lot, and always a short time. I came in the morning to work with one with one to-do list, and for dinner it changed completely to another. And they always demanded from me that which was not at all related to my work. For six months, I put my health, both physical and mental, on the altar of work.
Results of nervous work
I stopped sleeping, eating and was constantly in a state of nervous breakdown. And my hair began to fall out. Although today it is the scourge of many girls, but I was really threatened with baldness. I understood that you must first restore the nervous system and enrolled in a psychologist. But I really did not want to be treated bald.
And then I rushed to pour various masks onto the remains of my hair. And you know, it helped. Especially well went mask of cinnamon. I will share it with you now. But! Keep in mind that cinnamon is not at all harmless. It can cause allergies, headaches or irritation. Therefore, without fanaticism.
So, cinnamon. In essence, it acts as a stimulus to the hair follicles. Irritating to the scalp, cinnamon causes blood to rush to the roots of the hair, thereby supplying them with oxygen and nourishing. Well, to avoid dandruff and dryness, a number of additional components are added to cinnamon.
Mask recipe:
Cinnamon – 1 tbsp. spoon.
Honey – 2 tbsp. spoons
Egg – 1 pc. I took a whole egg and did not separate the white from the yolk.
Olive oil (can be burdock, castor) – 1-2 tbsp. spoons.
Mix all the ingredients in a bowl. By the way, they say that you should not mix the mask in a metal container, because an oxidative reaction may occur. After you have mixed all the components of the mask, apply to the scalp and close the cellophane cap. Wash your head beforehand. And wait. Keep the mask for at least 15 minutes.
Ideal to sit 40 minutes to 1 hour. After washing off the mask and shampooing your head. I did the mask once a week. But a month later I reduced it to 1 time in 2 weeks.
By the way, it is believed that cinnamon brightens the hair. I really did not notice. Perhaps due to the fact that the mask held no more than 30 minutes. However, it is worth remembering.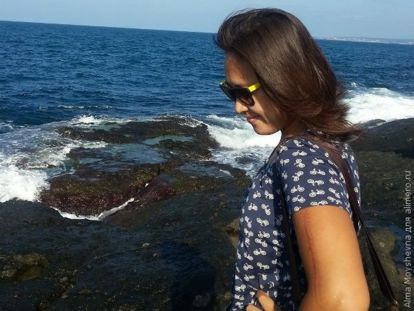 Today, I quit my job, thereby saving myself from nervous exhaustion. And the mask allowed me to keep my hair.
Do you have any favorite hair mask recipes?