I have very thin hair. When buying shampoos and conditioners, I always choose the ones that give them volume. Recently, on the Internet, I saw reviews about the new line of hair care products from Elseve under the interesting name Fibrology, which give hair density.
After reading a lot of enthusiastic reviews, I caught fire purchase. Immediately decided to get something from this series. Since I have shampoo and will not end soon, I decided to buy Elseve Fibrology balm.
Having visited several stores, I realized that it was not so easy to buy it. As it turned out, the novelty is very quickly dismantled. But in one of the shops I was lucky and I came home with the desired balm.
Packing and composition
Balm is packaged in a very bright bottle of 200 ml. The color of the bottle is bright turquoise, attracting attention from afar. The price of balsam is not high, about 90 rubles (30 UAH). On the reverse side of the bottle there is all the necessary information about the product.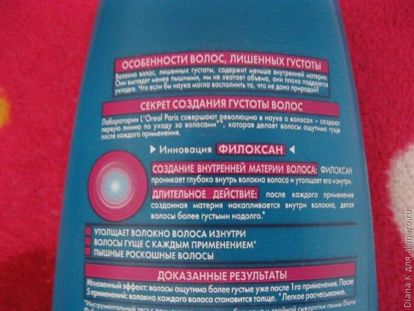 The manufacturer promises instant results. Hair, he said, should become more thick. Balsam has a cumulative effect. According to the manufacturer, after the 5th application, the structure of each hair will become thicker.
This effect is created thanks to a new component in cosmetology – phyloxane, which thickens hair from the inside, penetrating deep inside. After washing the hair, the philoxane remains inside the hair and creates a cumulative effect.
The composition of the balm can not be called completely natural, but there is nothing catastrophic in it. At least, sodium lauryl sulfate does not appear in the balm.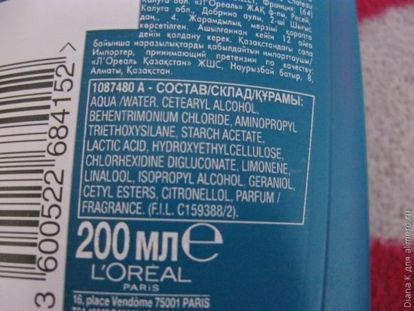 In applying the balm is simple. It is necessary to apply a small amount of funds to wet clean hair, massage and rinse with warm water.
Advantages and disadvantages
The balm has a thick texture and a white opaque color. The aroma of the means is pronounced, chemical. Resembles the smell in hairdressing. Very well distributed through the hair. For my hair a little bit lower than his shoulders, it needs quite a bit.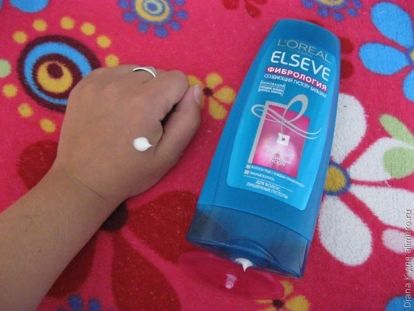 After applying the balm hair instantly become very soft. The manufacturer recommends washing off the product immediately, but I prefer to hold it on the hair for a couple of minutes.
What I did not like is that the product is poorly washed off the hair. I didn't manage to do this to perfectly clean water. Hair after using the balm is easy to comb, which is very important to me. They are pleasant to the touch, but I never noticed the promised thickness. The volume of the balm adds a little, but nothing supernatural.
I can put this tool firmly 4. I recommend using it, without feeding much hope.