Continuing the theme of cosmetic oils, today I want to dwell on another surprisingly useful product – avocado oil. It is used both internally and externally, and there are many methods of application – from various diseases and prophylaxis to cosmetic care.
Useful properties of avocado oil
The composition of avocado oil, in my opinion, is simply amazing. It contains saturated and unsaturated fatty acids, proteins, carbohydrates, phosphatides, various minerals, essential oils, amino acids and many vitamins – the B vitamins, as well as A, E, D.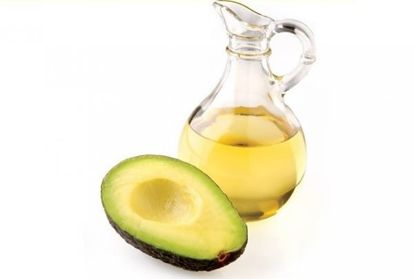 Also avocado oil is rich in macro and microelements – iron, magnesium, phosphorus, potassium, calcium, copper, manganese, sodium, iodine, zinc, silver and other useful elements.
Another important point that I noted for myself – avocado oil has no contraindications to use, only individual intolerance, which, I think, is not common.
The use of avocado oil for hair in its purest form
First of all, avocado oil can be used in its pure form, i.e. without mixing with any other components.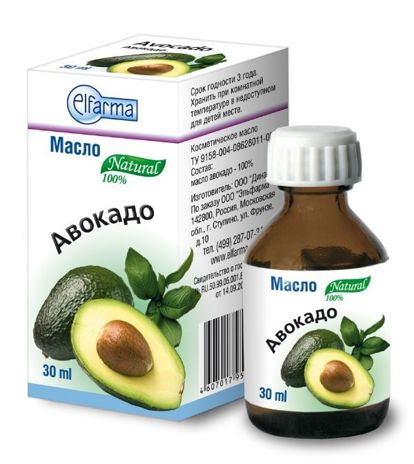 To achieve the effect of oil is better to preheat. In my opinion, it is more pleasant to use heated oil.
It can be heated in a microwave or in a water bath. I just heat up in a tablespoon, holding it over the gas. This is the fastest and laziest way, in the absence of a microwave oven.
15-30 minutes before washing your head, rub warm avocado oil into your scalp with massaging movements. To keep warm, wear a plastic cap and a towel on top.
As with any method of care, this use of oil requires consistency to achieve the expected effect – strong and healthy hair.
I often use just such a mini-mask, because it is very easy to use, does not require other components and a lot of time to prepare or hold on the hair.
A mixture of avocado oil with other oils
Avocado oil is wonderfully combined with other cosmetic and essential oils. When mixing oils there are no restrictions, you can fully rely on your preferences.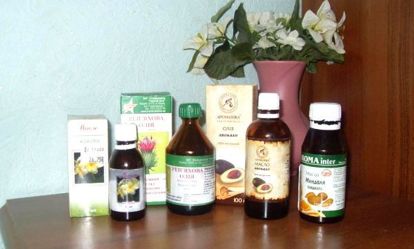 My favorite mask option is to mix in equal proportions of avocado oil and jojoba oil, with the addition of 3-5 drops of rosewood essential oil.
It seems to me that the essential oils of rosemary, ylang-ylang and chamomile are also ideal for such a mask. And as a second base oil, I would advise using more sesame, olive or macadamia oil.
Egg-honey mask with avocado oil
And another option that I often practice is a mask with the addition of eggs and honey. These two ingredients (with the exception of various oils) I consider the most beneficial for the scalp and hair. In addition, I am attracted to the naturalness of the resulting mask.
For its preparation you need to beat 2 tablespoons. honey and 1 egg yolk until smooth, add 1 tbsp. Avocado oil and 1 tbsp. sesame oil or jojoba. Stir well.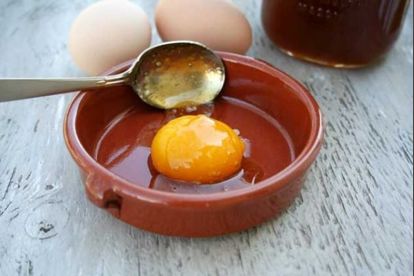 I first prepare this mask, then I go to wash my hair with shampoo, and already on clean damp hair and scalp I apply this mask for 10 minutes. Then I wash it off first with cooler water so that the yolk does not coagulate, and then warmer to wash off the oil from the hair.
The mask well nourishes and moisturizes the hair, and it is suitable, as it seems to me, for any type of hair. I applied it in the usual condition of my hair (my roots are prone to fat, and the rest is closer to the normal type) and when I dried out my hair due to the use of inappropriate cosmetics.
The mask exactly normalizes the water-lipid balance, strengthens the hair, restores after dyeing. And yet this mask won me over with hair shine after its use by a course of at least 1 month.
Have you tried avocado oil for hair or products that contain this oil?