Alerana shampoo I saw last fall. Although, as I later learned, it is sold for a long time. But in the cosmetic departments it is not, and in pharmacies I rarely pay attention to shampoos.
But at that time I turned in – I stood in a queue for a long time, and in front of me was just a whole series of funds with this name.
Choice among funds Alerana
It was then that my shampoo was running out, so I had already decided to buy – I began to choose. But, to my surprise, in spite of the number of bottles, I could not find anything for myself.
That for fat, for dry, for dropping out. And I had no problems at that time. I wanted to buy just a good tool for normal hair. Let it be for volume or brilliance. But no.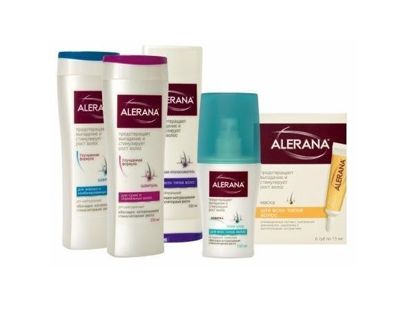 I think the fact is that this cosmetics belongs to the treatment. Therefore, it must be treated. And I had nothing to treat. In the end, I left the pharmacy, buying everything I needed, except for shampoo.
However, I did not calm down on this. I remembered the name, I came, I began to read reviews on the Internet. Oh, what I just did not read! Someone Alerana saved from balding, and someone with her got out and that was =)
Perhaps more controversial reviews, I no longer saw a single shampoo! However, my initial goal was to find out if there is any kind that would suit me. Alas, I did not find anything on the network for Alerana for myself at that time.
But in the summer, when, as usual, my hair became more and more fat, I remembered this shampoo. Went to the same pharmacy. All bottles were available at this time.
Not long choosing, I stopped at the shampoo for oily and combination hair, based on their situation.
The bottle is quite nice, otherwise I would not have bought it =), the volume is 250 ml. The cost of 190 rubles.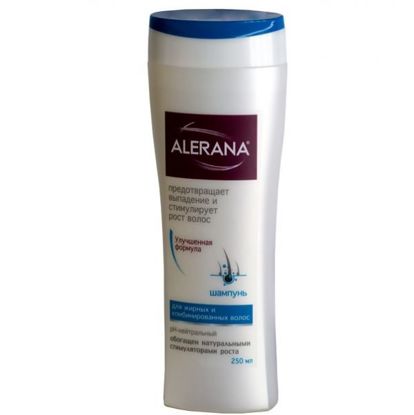 As I understood, all Aleran shampoos are more or less aimed at stopping hair loss. Apparently, this is how they justify their attitude towards therapeutic and preventive cosmetics.
The shampoo I bought was no exception. But in addition to problems with hair loss, it was promised to stimulate hair growth – at the bottom of the bottle it is indicated that it is enriched with natural growth stimulants. How I feel about the epithet natural in terms of cosmetics I have already written more than once. This is not very impressive.
Emphasis is also placed on strengthening the hair and on the benefits of the nettle, burdock, wormwood, chestnut, sage, tea tree oil, wheat proteins, provitamin B5, etc. extracts.
Shampoo in reality
I'll start again with the composition. Still, several extracts were found in the composition (as well as provitamin B5), although not all. But the fact is that they are on the very last places.
And the farther the component is located in the composition, the smaller its quantity in this product. In Aleran, the first places are traditionally laurel sulfate, pegs, etc., which does not distinguish this shampoo from all the others.
The question is – is it medical due to the fact that out of 250 ml of the obtained product there will be a teaspoonful of useful extracts? I look at it with pessimism.
The effect of shampoo on hair
In applying the shampoo is pleasant – quite thick and well foams, in general, everything as I like.
Hair growth, I did not wait. When I buy shampoos with a request for growth promotion, I always try to track if there is really a result. Alerana in this regard did not affect me.
Separately, I want to say about hair loss. I didn't have it as such when I started using shampoo. However, in the process of using the hair began to climb. Not to say that the strands, but nevertheless, it was not very nice and caused some confusion.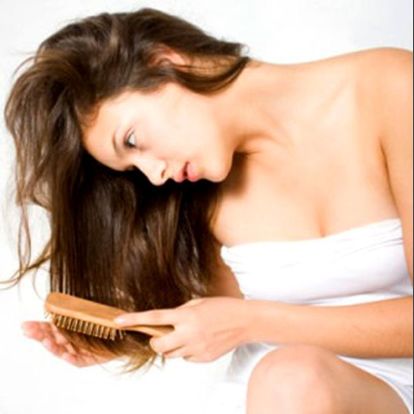 Still, first, shampoo against hair loss, not for! Secondly, before his hair did not climb … And thirdly, not spring, in order to write it off as a moult. So, in the end, I was left with the opinion that such a reaction was precisely to this remedy.
But as for the fat content of the hair, here Aleran did the best. After 5-6 times, my hair didn't need to be washed more often, and my water-lipid balance gradually leveled off to a more normal one.
Of course, almost every means has its advantages and disadvantages. But looking what. Am I ready to remove the greasiness of the hair due to the sudden molt? Not. Therefore, I will not buy this shampoo anymore.
If you evaluate it on a 5-point scale, then I think it will pull on C grade. But for the same money or even cheaper, I can buy a more suitable shampoo for me, for example, the same Clear vita ABE.
Have you used any means of Aleran? What impression did they make?