African braids are a certain image. Before you decide to braid them, you need to determine for yourself what kind of braids you like. In many respects it depends on what style of clothes you follow.
For example, if you are a lover of classics and evening dresses, then dreadlocks are definitely not suitable for you. But the pigtail Pony tail further emphasize your style and personality.
Afro crochet pony
When weaving this type of braids, a special material is used – Ponytail (pony tail), which means a tail of a pony (horse tail). This special monofilament is similar to kanekalon, from which classic African braids are weaved. But unlike him, a pony tail has a curl of rounded shape at the end.
As I wrote in the topic about the African braids, the length of the braids can be made any. The length of the end of the pigtail tail strand is also determined on the basis of desire, but the standard is no more than 15-20 cm.
As for color, the pony material has about 70 different shades. I think, in connection with such a diversity, every woman will be able to find exactly her own color, choose the best shade option.
The braiding time of the pony tail braids (many people write and pronounce the tile or tail) can be from 4 to 10 hours depending on the length and number of braids. And they are recommended to wear for 2-3 months.
Ponytails can also look different. For example, the tip of a pigtail in the form of a straight tail, imitating a natural tail when weaving: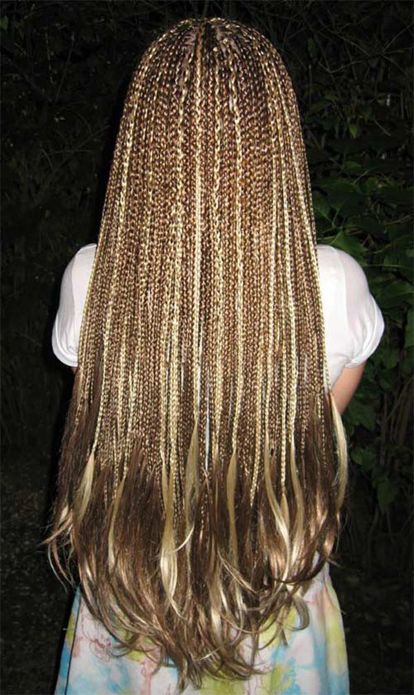 Or curled curls: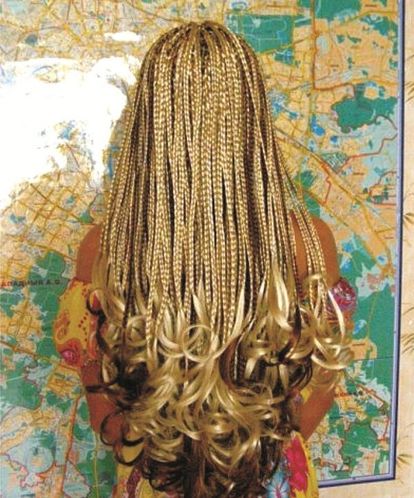 In my opinion, this option looks much more attractive – more neat, well-groomed and impressive.
Or braids are woven into the hair, and then break up into loose curls: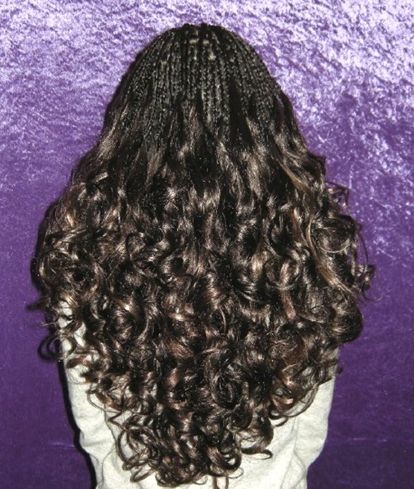 Many would like to braid pigtails, but they are constrained by the fact that this is not a festive or evening option. So with the Afro Prychёske pony just the opposite. This option is suitable for everyday wear and for festive events, as well as for any age category.
Due to the free curls hairstyle acquires the volume and achieved the effect of loose hair. Pony braids with appropriate outfit only emphasize femininity and romance of the image.
Caring for an African-American pony is similar to caring for classic African braids – just wash once a week. The only difference is that from time to time the loose tips of the pigtail tails need to be combed.
Afrocos Pony Tail Hairstyles
Hairstyles can be different. I want to offer you a few simple options that can be easily made at home without having professional skills in this area.
An ordinary headband will work well: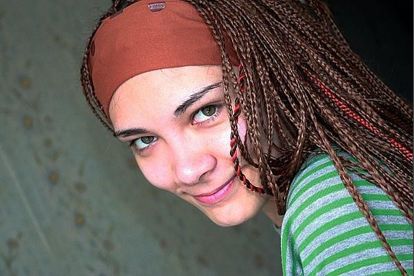 Several varieties of malvina.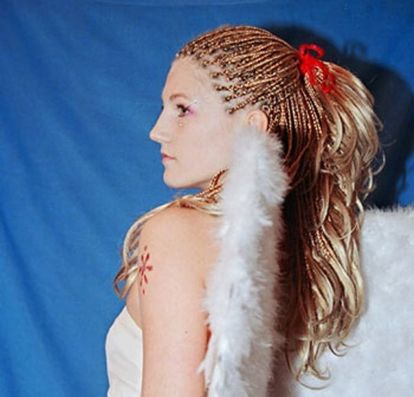 With fastening by various knots: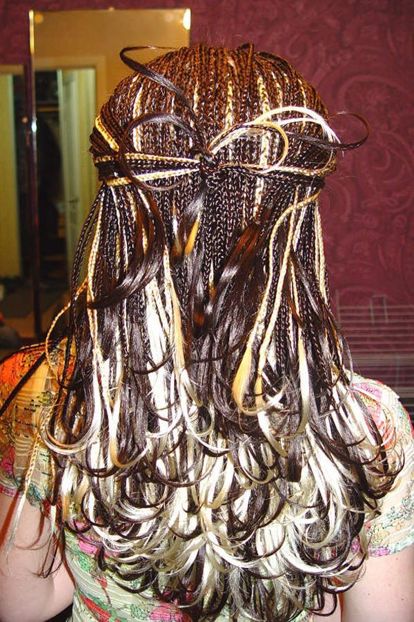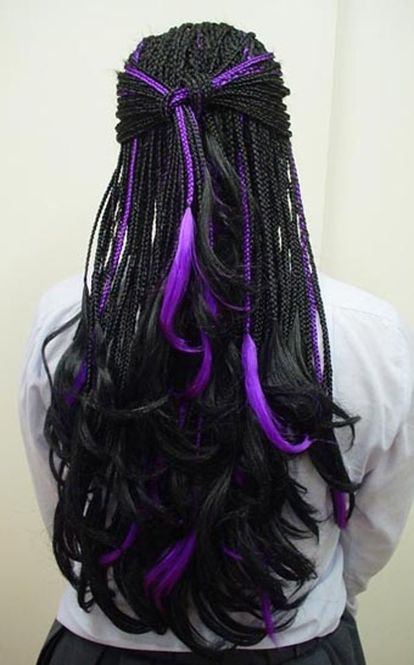 Fence back several braids: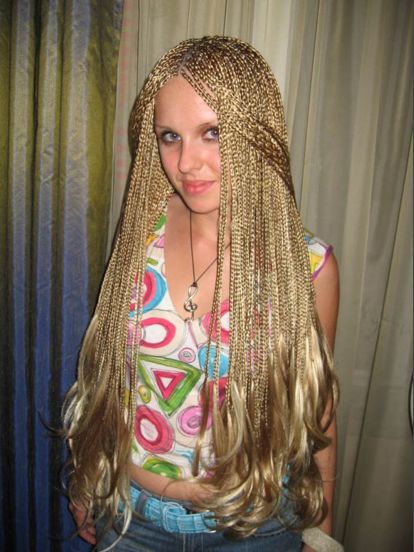 Fence side braids: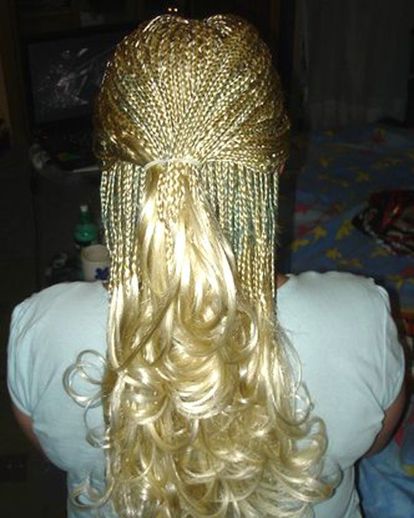 Malvina with an elastic band – pigtails taken in a tail are twisted into several cords: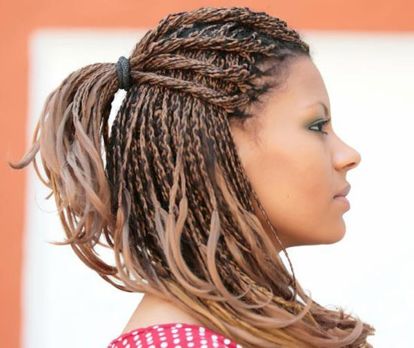 Tail: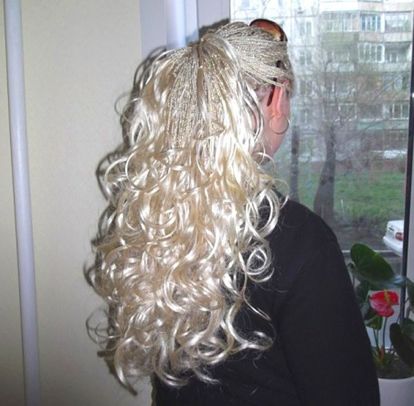 African braid zizi
Zizi – the fastest African braids. The time of weaving is from 1.5 to 4 hours. This time is due to the fact that the zizi is a ready-made, factory-braided, thin braid, about 3 mm thick. Zizi attached to natural hair along the entire length.
The most optimal length of your own hair for weaving zizi braids from 6 to 25 cm. With a shorter length, I think it's unlikely that some master will take it. With a longer one, the cost of hairstyle is likely to increase due to longer weaving.
The number of braids as well as in the case of classical afrokos can be different, but the standard is 500-600 pieces. You should not be so scared of this, because they are very thin and light. Due to the lightness of the hair is not injured, and the severity of wearing this hair does not occur, despite the fact that it gives a terrific volume.
Another feature of the zizi braids is zizi material that can be reused or even three times with careful handling when worn and removed. And zizi braids are worn for 2-3 months.
Types of African zizi braids
Zizi braids come in several forms!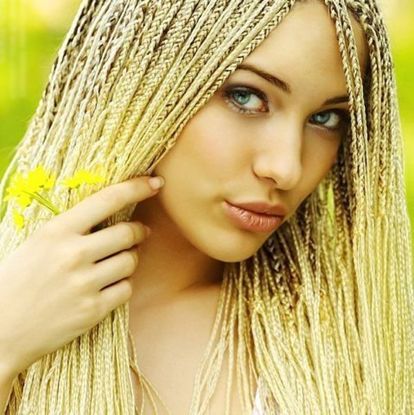 They are most similar to the classic African braids. The difference lies in the method of attachment, as well as in the fact that they are thinner, there are more, and they trudge much faster.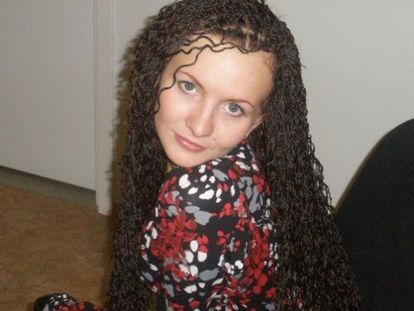 Zizyu sju create effect of a wet chemical wave.
Care
It is also recommended to wash your hair with hairy braids once a week. If you have dry hair and do not require more frequent washing, you can wash it once every two weeks.
Shampoo should be used the same as before braiding. Apply it better in diluted form: dilute 3 tbsp. shampoo in 200 ml of water, leave for a minute and rub into the skin, rinse off nicely with warm water.
At the same time try not to wet the lower part of the braids, but wash only the head. Next – blot hair zizi towel and let dry. Do not use a hair dryer for drying! Otherwise, the view is guaranteed to spoil.
Hairstyles with african pigtails zizi
By type of malvina: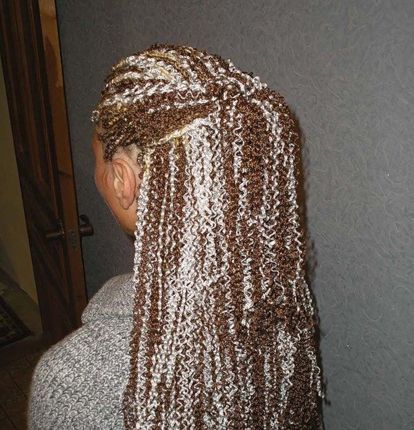 Braiding braids from side braids: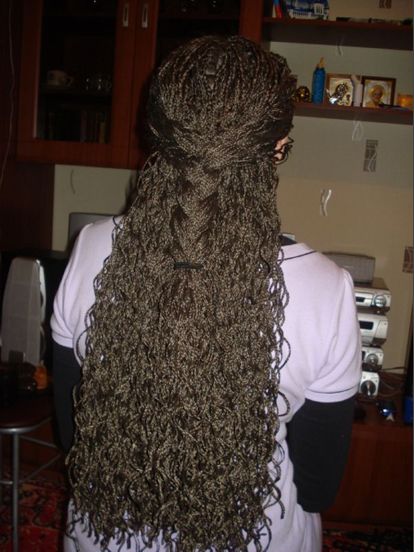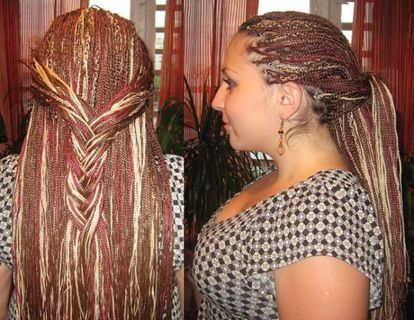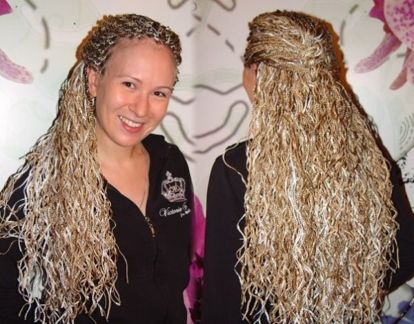 High tail: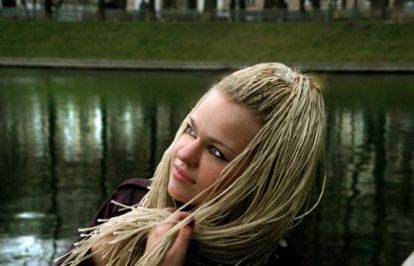 Twisted and fixed harness: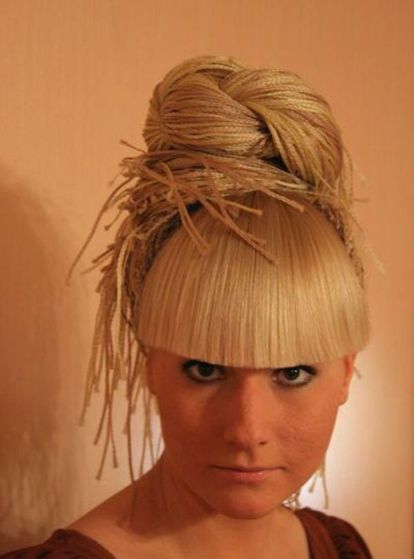 I think these hairstyles can be performed by any girl. But the scope for creativity is huge! It all depends on your imagination!
What afrokosichek style closer to you?