How to quickly grow hair? This question most often worries those women who have stopped painting and decided to grow their color, or those who want to return to a longer length after cutting. I got into the first category a few months ago.
I must say that I tried several options for masks to accelerate the hair. Something came up and gave the result, something did not. In this topic, I want to talk about two options that I used to solve the problem.
The restoring Elastine Hair Gain conditioner balm
First of all, in the cosmetic departments, I began to pay attention to various shampoos and other products, the action of which would be aimed specifically at enhancing hair growth.
I can say that there were quite a few of them, so the choice was not easy. But it influences me when I buy both products and cosmetics, design, packaging form.
So in this case, confused among such a variety of means, I decided to choose exactly according to the appearance of the bubble, since I did not use any of the shampoos and balms before me and could not know their characteristics.
In the end, my choice fell on a restorative balsam conditioner with shea butter Elastine Hair Gain.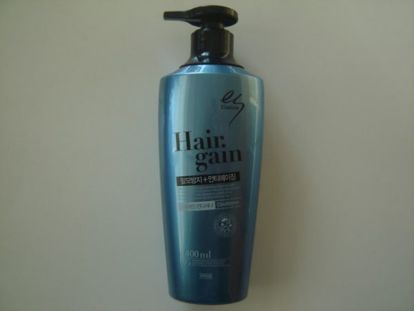 I liked the fact that it is not squeezed out like a normal shampoo and conditioner in a bubble. This method, as I noticed, allows you to use the tool more economically. At the same time a large tube – 400 ml, and it cost about 250 rubles.
I used it for more than two months. In my opinion, it is quite a normal period to determine the conclusions. They turned out the following.
It was stated that this balsam conditioner primarily prevents hair loss and accelerates their growth.
I can't say for sure about the loss, because I didn't have this problem. As for growth, measuring, I found that over the two months the industry's hair was 2.5 centimeters … Considering that I have an average hair growth rate of about 1 centimeter per month, I was not particularly pleased with the effect of the balm, I I still expected more.
However, I did not regret that I made this purchase. Apparently, due to the content of vitamin B5, shea butter and arnica flower extract, the hair received additional nourishment. They have become more brilliant and healthy looking, just what they call – strong.
And I also noted the mild effect of this conditioner on the scalp. I had a slight itch from some of the same kind of remedies. And in this case – no, no dandruff, no itching.
Mask to accelerate hair growth from kefir and oil
This mask surprised me that it does not use vegetable oil, but butter.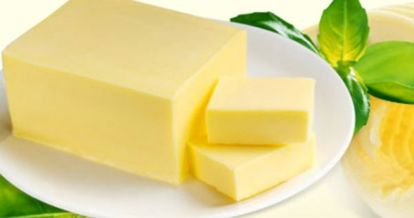 The composition of this mask is simple: for 1 part of butter – 3 parts of kefir.
Immediately make a reservation that for this experiment I bought a good oil, i.e. not a spread and not a doubtful product, albeit with the inscription butter, but at 20 rubles per 200 g
For the first time I decided to make a trial portion – 1 tablespoon of softened butter mixed with three tablespoons of kefir. Then she increased the number of products.
I rubbed the resulting mixture into the roots, and applied the remnants to the hair along the entire length. Further, according to the usual algorithm, a cellophane cap and a terry towel. Left this mask for half an hour, and then washed off.
This experiment also lasted two months, but this time the hair growth was 3.5 centimeters, which I was very pleased.
But in addition to this significant advantage, this mask has two drawbacks. First, after this mask is harder to remove the smell. Secondly, it will fatten hair.
Maybe this is my individual feature. I attribute my hair to a normal type, but using various means, I have repeatedly convinced that it is easy to knock them down either towards dryness or towards fatness.
But in general, I also do not regret anything. Sometimes you have to sacrifice something to achieve a goal … And I achieved my goal.
And what means to accelerate the hair you used?