Periodically, I make my own hair masks. If the process of creating and applying them is too dreary, then this recipe is unlikely to be delayed. Still, I appreciate my time. Therefore, I try to collect the recipes of hair cosmetics as simple as possible, which do not need to spend a lot of energy.
We use oil
The simplest thing is to smear your head with some butter. For example, burdock is recommended to rub into the hair roots. But I'll say right away that applying it is easy, but washing it off is not very good! I also like to lubricate the tips of the hair with olive oil. This can be done when you are cooking something in the kitchen and are going to take a bath in some time.
If you have a set of essential oils at home, you can prepare the following mixture. You need to mix flaxseed, burdock, castor and almond oil and add honey. Spread this mixture on the hair, put on the bag and roll the hair with a towel for 40 minutes. After washing you will not recognize your hair, because hair will get shine and softness.
It is useful to lubricate the head with kefir or yogurt. Just before use, you need to heat them to room temperature, then wrap your head with a towel and walk like that for about 1 hour. Hair will be shiny and beautiful.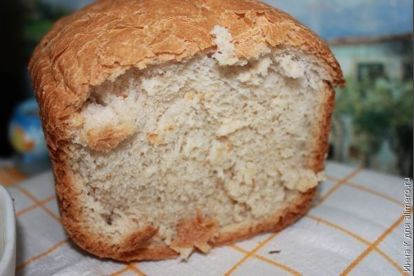 They say that you can wash your head with bread. I did not try this recipe, but it's easy to make a crumb mask. Fill the black bread with boiling water, cool and apply gruel to the hair. Wrap for 1 hour and wash off.
If even further to go along the way – all that is in my fridge – in the matter, then try also a mask from mayonnaise. Just before applying, read the composition of the product, it is desirable that it consists of the most natural ingredients. Smear your head and sit for a while. This is an excellent nourishing mask for dry hair.
I would also like to say a few words about the rules for using home masks:
mix should be well mixed
apply immediately after production
hair should be thoroughly washed
do not overdo the mask
What kind of simple hair masks do you use?