Like many girls, I had long hair as a child. It was right, it was accepted. But my mother thought differently, and in my 11 years she cut off my long braid to the square with bangs. Grandpa and Grandma were shocked.
Everyone was shocked, and I especially. It was then that I felt lightness on my head and how the wind tickled my neck. Previously, these feelings were unknown to me. Since then, I realized that hair can and should be cut.
Years went by, I grew up, and my hair, too. Exactly until adolescence. Some girls at this age were painted in red, white, some even in green. I was more restrained then and made the usual highlights.
But still, at the age of 18, she painted her face in red. The hair was already almost to the waist, and by nature it still curls. It all looked very impressive. Then the search for color began, the search for oneself in life.
My hairstyle naturally changed after the change of work, changes in my personal life. I think that happens to all women. There is a saying: if a woman changed her hair, then it changes life. So it was with me.
Naturalness and minimum of effort
Overall, I was very pleased with my hair. They were beautiful. Young people met me, sighing with admiration from my curls, the girls asked me if it was my hair?
And they were mine. And I have nothing special to do with them. The secret was very simple: coloring once a month in the cabin and trimming the tips.
Due to this, as well as the fact that the coloring was done professionally, the hair did not split. At home, this is very difficult to repeat. I have not used any special shampoos, masks, balms and various procedures.
To put the hair, just lift it from the roots with your hands and that's it. If interfered, cleaned with a rubber band or made a lump. Ironing, hair dryers, curling hair spoil the hair, I used them only for styling on a special occasion.
This is how my hairstyle looked without styling: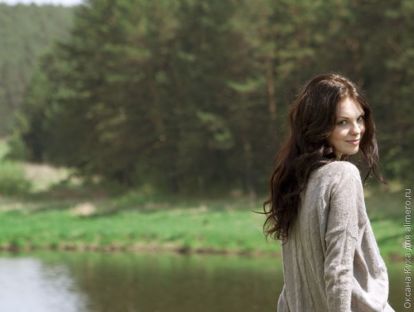 And so with the styling: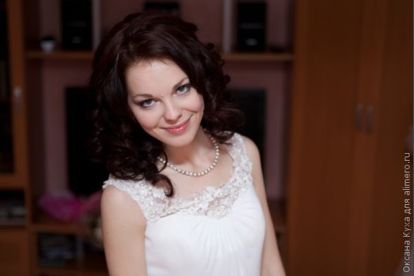 Everything changed in one day, more precisely in two. As soon as I found out about my long-awaited pregnancy, I went to the salon with a request to cut my hair. The hairdresser did not understand why I was doing this, but still cut it off. So I had a new hairstyle – an elongated four of a kind.
I still can not explain why I did it, but I knew that from now on my life would change, and I wanted to change myself externally. The second day of the changes occurred after giving birth, my daughter was about a month old, and again I went to the salon with the same request, I just wanted to be much shorter. The result was a square. There was already a practical goal here, after pregnancy the hair fell out very much, they were everywhere and there was nothing to help.
I read somewhere that a short haircut will help. But in the end it does not help. From the hair loss after childbirth, only the time when the child was 6-7 months will help, everything stopped by itself.
Today, I can not say that I am pleased with my hair. Looking through the photos, where I am with long hair, I often regret my step. But nothing can be done. My life is changing, and I am changing with it.
What moved you when you changed your hair drastically?