With the arrival of spring, each of us wants to change something in life. Some update the wardrobe, others seek to create a unique look. The hairstyle and manicure are usually subjected to experiments. Recently I met several friends of my acquaintance who radically changed their hair color. I must say, not everyone benefited from it and turned to face. Therefore, I wondered how to change yourself, what is called without changing yourself.
It turned out that there is an interesting way to transform hairstyles, which is called long-term styling. Carving is essentially the same perm, but using gentle means and formulations. With it, you can create any curls, curls and spirals, add pomp and obedience to hair. Carving is not too detrimental to the condition of the hair, and, unlike chemistry, can be done several times a year.
After 1-4 months after the carving session, the composition gradually ceases to act, and the hair returns to its original state without the need for combing it. In addition, dyed hair does not lose its attractiveness, and the color remains as deep and rich.
However, there are some restrictions on too porous, dry, brittle or often discolored hair. Such girls are recommended to go through the hair treatment procedure before carving. For damaged hair, there are the most sparing means that do not contain glycolic acid and bring minimal harm to hair.
The salons offer various options and volume of curls, so that you can choose suitable ones to your liking or ask the master for advice.
Any special knowledge for styling and creating hairstyles on the hair, the last carving procedure is not required. The usual tools that you are used to in everyday life – gels, mousses, foams and varnishes will do. If you wash your hair with ordinary shampoo and draw out curls with a comb and a hair dryer, then only volume will remain from the curls. If you want to keep curls, then use a special shampoo and dry your hair without straightening. You will have a huge number of options for modeling, you will always look irresistible and will be able to amaze those around you every day.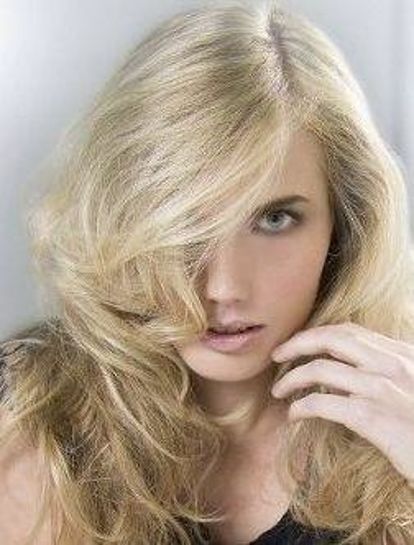 My sister recently also changed her image using carving. She got the effect of thick curls, as if the hair has become more. At the same time, if earlier, when she was doing chemistry, there was a dandelion effect, now her hair is not at all plumped out and looks alive and healthy. But in order for curls to be visible, she necessarily uses styling products, if you just let your hair dry, then there will be no effect.
Her sister's hair is naturally thin, sparse and straight. Hairdresser said: Our client. On thick, hard, curly hair, the styling is almost imperceptible and holds much worse. By the way, it is good that the master was an acquaintance, immediately warned that some hairdressers cheat and dilute the usual solution for chemical perm. Be careful!
Honestly, I already envy my sister a little and I am also going to go on carving, because when we walk down the street together, she gets all the admiring glances.