I regularly take care of my hair. I make masks, aroma-combing, I use various tinctures and balms. I have several proven methods that I want to tell you in detail today.
1. Burdock oil is a great tool.
The most common way to strengthen hair, which I use, is a mask using burdock oil.
I only do it once a week. But I never, under any circumstances, miss this day. And my hair thanks me for it with its elasticity and silkiness.
I usually apply burdock, slightly warmed up in a water bath, to the hair roots and distribute it over the entire length. Then I wrap my head with an old linen towel and wrap it with a terry towel on top. And forget for a couple of hours.
At this time, I do housework or do a manicure, or even sleep. After 2-3 hours, I wash my head with my regular shampoo. That's all my secret.
2. Natural henna.
About once a month I use natural Iranian henna as a hair mask. I am not going to change the hair color, so I use colorless henna.
I spread it with warm water to the consistency of sour cream. I apply on the head with a comb. Then I put a plastic bag on my head, and on top of it I wrap a towel over my head.
Once I missed a step with a package, and then I had to choose henna grass from the towel for a long time and carefully.
With henna, I sometimes go more than 3 hours, but they are enough to achieve the effect. But I'm lazy, I have enough patience for only one procedure per month. After all, washing henna out of hair is not an easy thing. Who tried, that will understand me!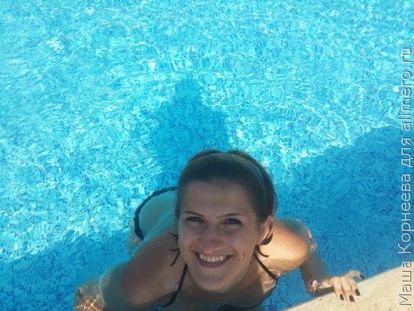 3. Instead of balms – herbal infusions.
I have long abandoned the use of hair balms. First, they do not help strengthen hair. Well, at least they didn't help me at all. And secondly, my hair gets dirty faster after applying the balms. By the evening they become dull and greasy.
I switched to decoctions and infusions of various herbs. I buy them at the pharmacy. They cost – a penny. The most favorite is an infusion of chamomile. I take 2 tbsp. spoons of grass, pour boiling water in a 1.5 l thermos. After 40 minutes, the infusion is ready. I spread it 1: 1 and rinsed my hair with it. Every time I cook a fresh infusion.
I also made infusions of calendula, linden, nettle. But chamomile helps me best. And the hair then has a pleasant smell.
Do you help your hair to be strong? What recipes for hair beauty do you use?