2012 has come and many new details have come from the fashion world, affecting, of course, wedding dresses.
Designers worked hard last year, trying to bring even more chic and splendor into each wedding dress!
The results are encouraging, to be honest.
The length of the wedding dress varies. And thank God! In a fashion long dresses, emphasizing the modesty and innocence of the girl. Almost all designers have preferred outfits to the floor.
The train is still an indispensable element. This year it is even more popular.
Look at this beauty: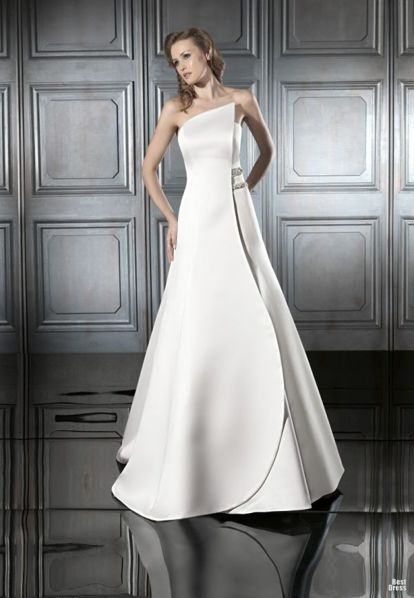 Adhering to conservative views, designers preferred white color, but sometimes they come across beige and golden.
But as for inserts and various decorations, there is quite a lot of variety here.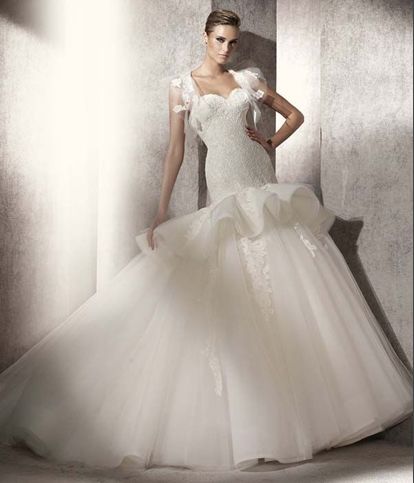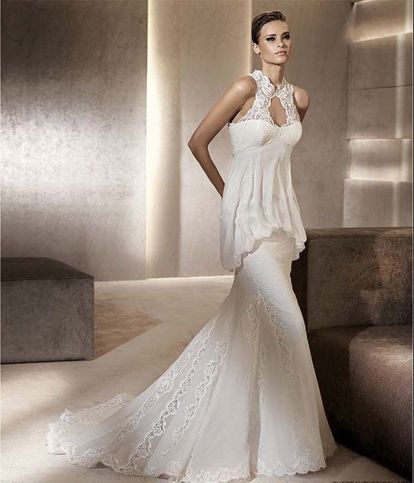 Wedding dresses from Vera Wang, spring 2012: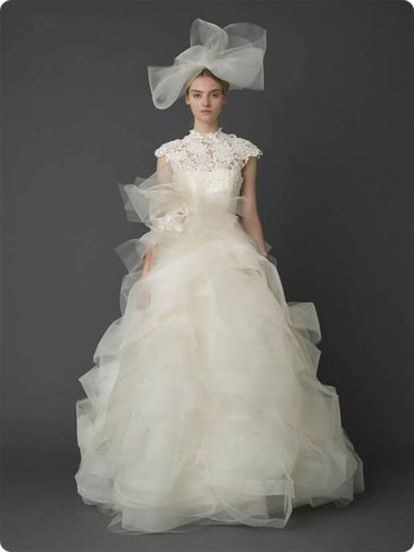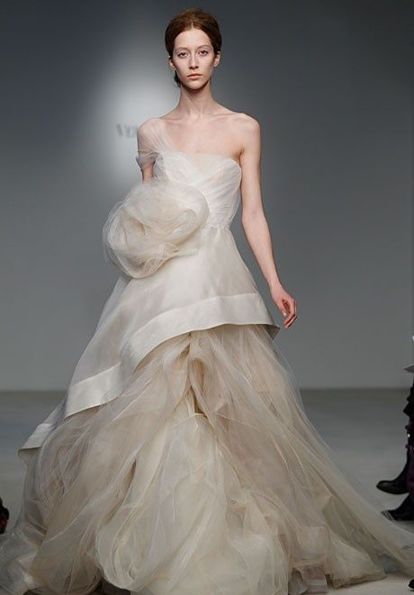 I don't know about you, but I wouldn't marry in such a way … But the world thinks differently, the dresses of this designer are very valuable.
Back in 2012, veils are welcome. Especially subtly came out at Pronovias:
Elizabeth Fillmore and her hats are also not inferior in beauty: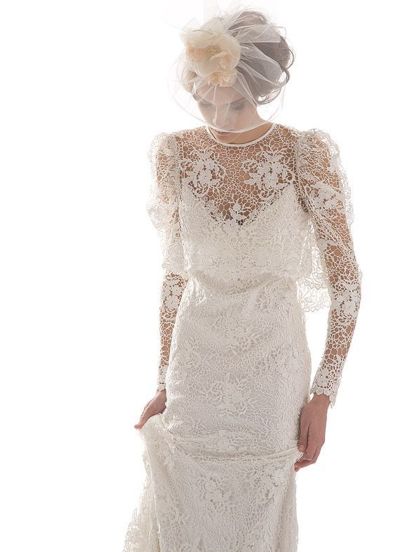 Of course, in 2012 the brides will be just dazzling!