Who among women does not know about the little black dress that Coco Chanel once invented. Creating this outfit, she tried to make it as practical as possible, in other words, for all occasions.
Today, many women neglect the dress, preferring pants or jeans, both on weekdays and on weekends. This is a very big omission from the weaker sex, since this outfit is one of the most feminine things in the wardrobe.
Every woman's life is so diverse that she often needs to look attractive, and sometimes at the same time and representative. A little black dress is perfect for a business meeting, a party or a birthday.
It is not necessary that it be any intricate, you can always beat it with the help of accessories. A string of white pearls, clutch, and ballet shoes will create a unique image that Audrey Hepburn was one of the first to embody.
In recent times, sheath dresses that look spectacular with high-heeled shoes and tight black tights are very popular.
Variations of a small black dress today are a huge variety: tight-fitting or loose fit, with a deep neckline, open back or, on the contrary, completely closed.
If for one reason or another you cannot find a dress in a shop for yourself, do not be lazy to pick up the fabric and order it from your nearest atelier or from a familiar dressmaker. The big plus in this case is the ability to create your own style of a little black dress, that is, you will be the only owner.
It also happens that such an outfit is in your wardrobe, only you don't know what to wear with it. With this you can be helped by the resources available in the network, which, upon request, provide pictures that depict things that combine with each other and accessories to them.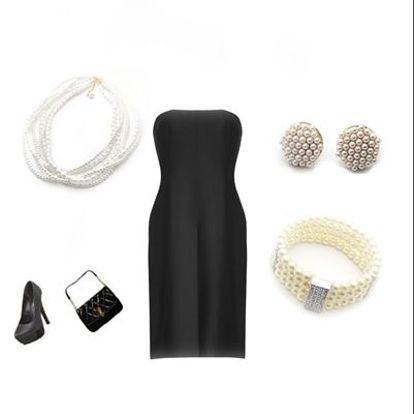 Add a little black dress to your wardrobe, if you haven't done it yet and you won't regret it!