With the birth of the baby, every woman discovers a lot of new things. Now it is necessary to learn many things: to feed, bathe, develop, raise a child. One of the most difficult, but, nevertheless, very exciting activities is the selection of clothes.
If the appearance of clothes is not important for a nursing baby, it's still mostly for the most part in a stroller, then for a one-year-old toddler you want to get something beautiful and comfortable.
For my daughter for the summer, I bought, first of all, a pair of suits: shorts with a T-shirt.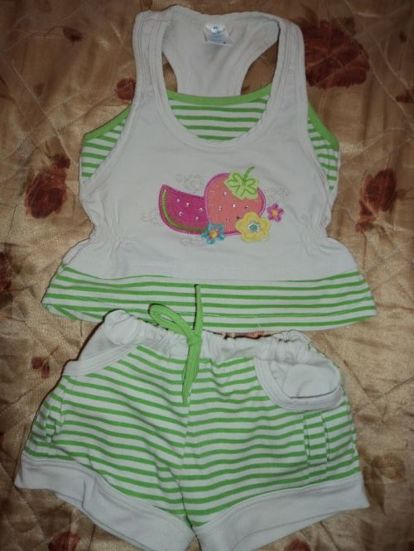 By the way, as I later realized, this is not the best solution. Children who have just begun to walk very often fall down, knocking their knees down. Therefore, in order to at least soften these blows, it is better not to buy shorts, but breeches.
But the main dress for the girly is always the dress. I bought them, probably about 3 pieces, and the same amount of sarafan. The purchase of a dress together with pantalonchiki became very successful.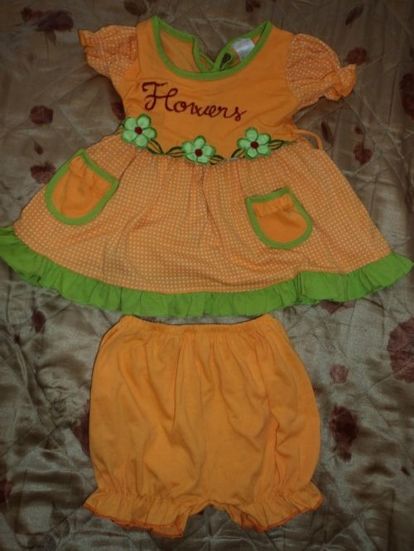 At this age, kids still wear diapers, which are often very ugly looking out from under the dress. I also wanted the daughter to look beautiful, so the trousers hid the diapers very well. By the way, for the same purpose, you can buy special panties, they are a little wider than usual, and at the ends are pulled together with rubber bands.
For trips to the cottage, I bought cheap lightweight sarafan. They were not sorry to dirty.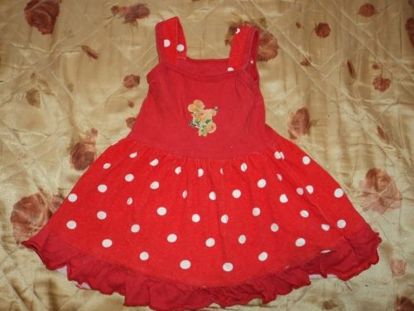 And of course, we must not forget that in summer it can be cool. In this case, I have prepared a pair of tracksuits.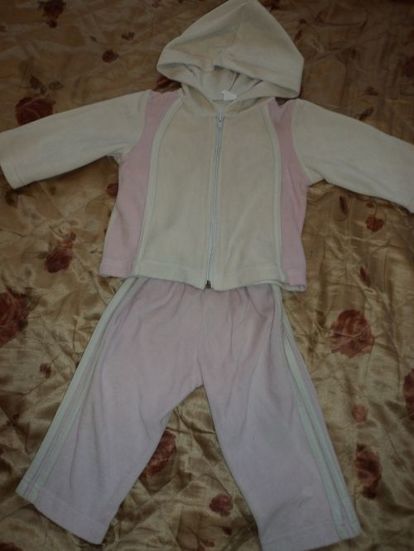 True, the color is better to pick up darker. Children still often smear.