At the Fashion Week in Paris, an important event took place – a fashion show Versace Haute Couture Spring-Summer 2012. The fact is that since 2004 Donatella has not shown her couture collections.
Versace Fashion House was founded in 1978. Its creator was Gianni Versace, who thus decided to begin his own voyage in the fashion world.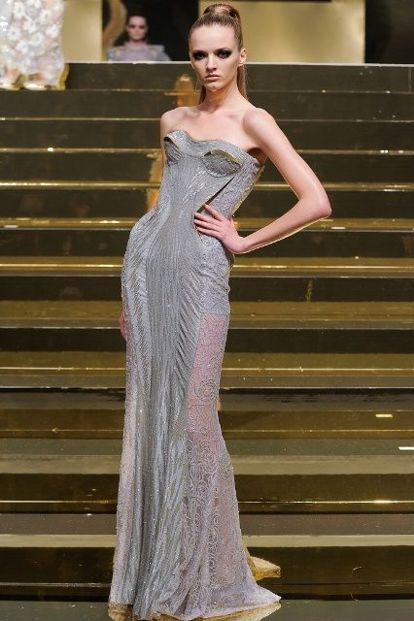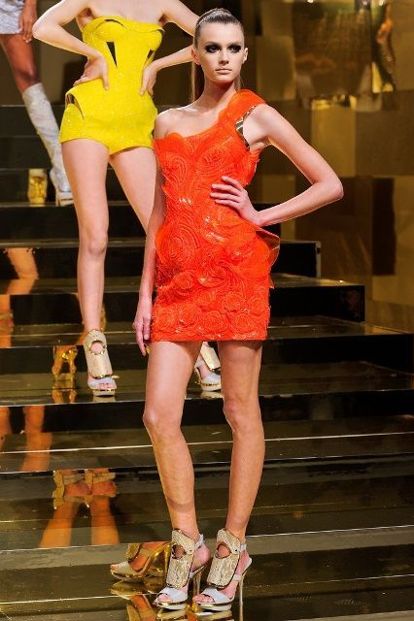 Clothing from Versace differs original materials, styles and colors. The combination of natural leather with lace, a mixture of baroque and futurism looks unforgettable. At the same time, clothing models are extremely harmonious and concise.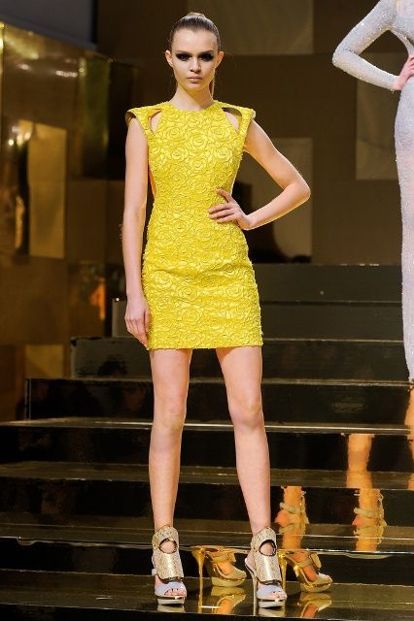 Versace fashion house is a family business. After the death of Gianni Versace, he was headed by the designer's sister Donatella. Today, under this brand not only various lines of clothing are produced, but also accessories, jewelry, perfumery, cosmetics and interior items.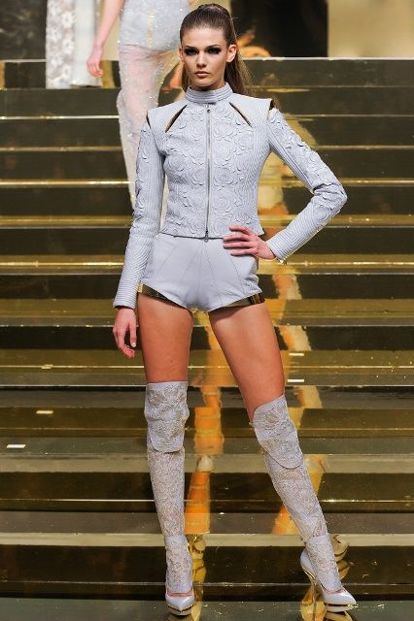 Donatella became the head of the Versace fashion house not by chance. After all, for many years she was a companion and muse of Gianni Versace. In her honor, even a perfume was created called Blonde.
Donatella began her career in the Fashion House as a PR director and did an excellent job with her duties. One of her merits is the idea of ​​inviting celebrities to the shows, while they became the faces of the new collections.
Later, Gianni decided to expand the authority of his sister, and she became the head of the clothing line Versus. Donatella fully justified the confidence of Gianni, showing excellent work and making it clear that she can do more.