Modern girls have long ceased to be ashamed of their figure, and if it allows, they are happy to demonstrate slender legs and wasp waist. Wedding dresses are no exception: they can also help boast their charms.
When did short wedding dresses come into fashion?
Everyone is used to the fact that the wedding dress should be white and long. Not every bride dares to go against the traditions and open slender legs.
However, short wedding dresses have come into fashion for a long time. So who, if not the great Coco Chanel, could introduce this fashion ?!
Of course, wedding dresses of those times, although they were short, were different from modern ones. The length of the dress fell just below the knee, the silhouette was distinguished by severity.
Since then, short wedding dresses are gaining momentum in popularity and in 2011 they were at the peak of fashion!
It should be noted that short wedding dresses delight with their diversity: it can be a tight mini, a cocktail version or a dress, just below the knee.
Any lover does not look like everyone can pick up a version of a short wedding dress.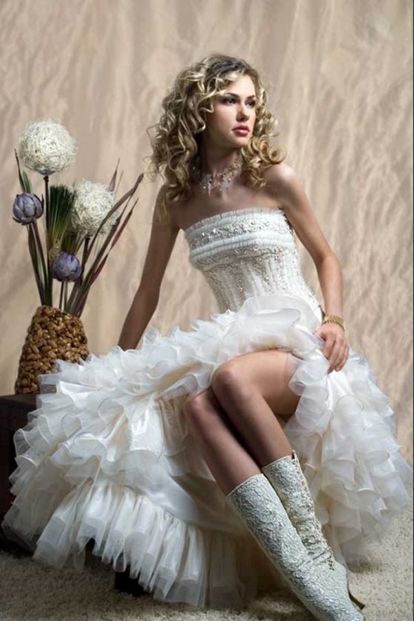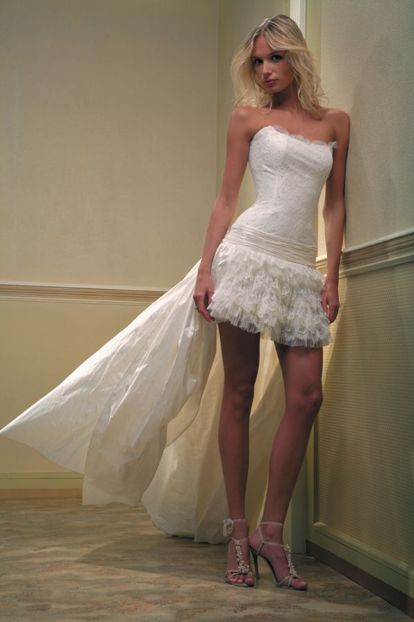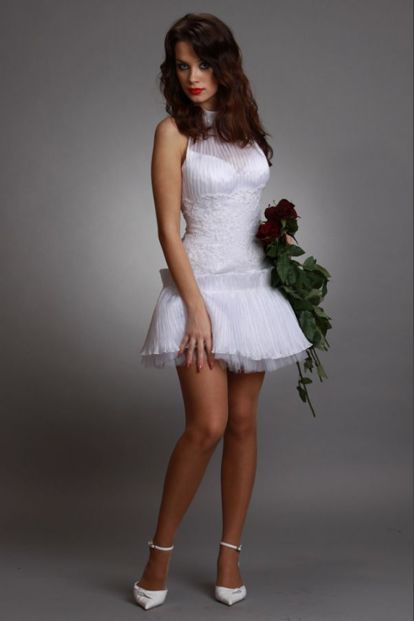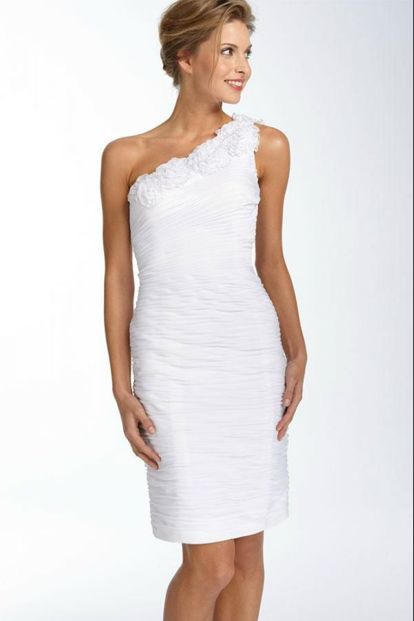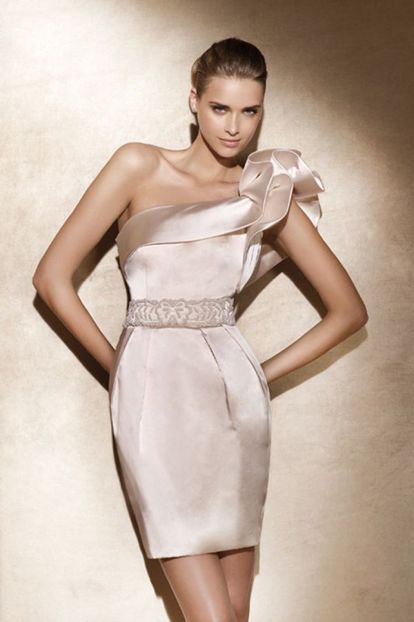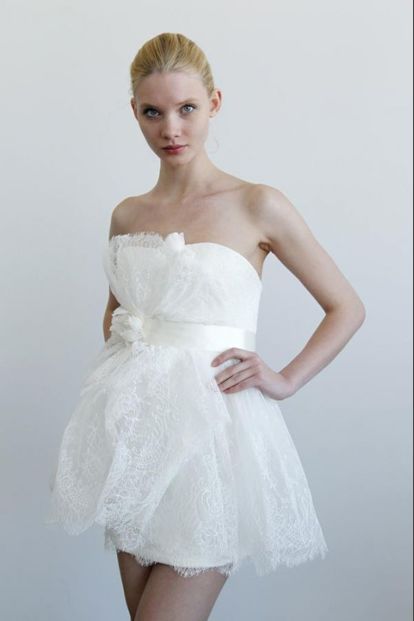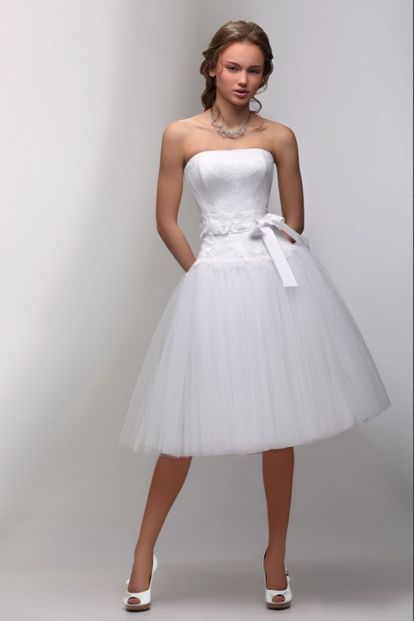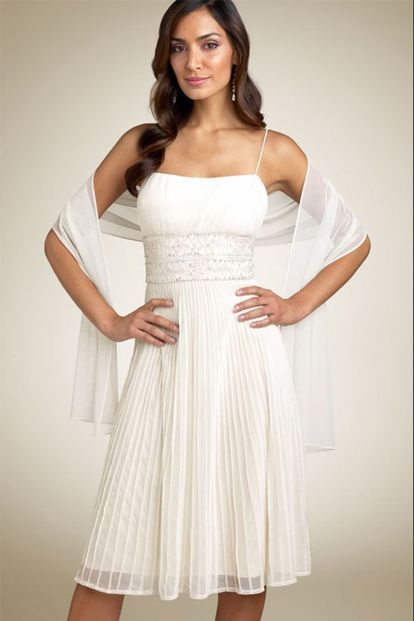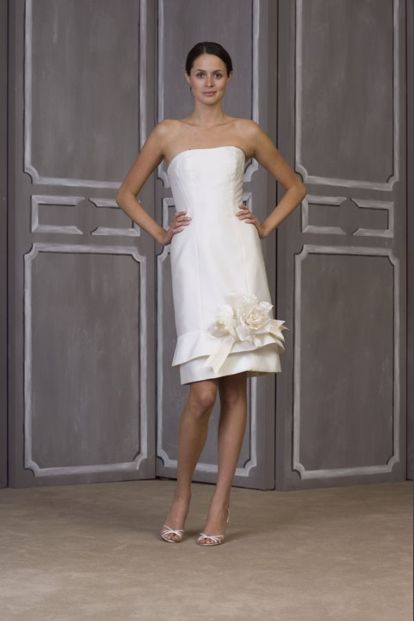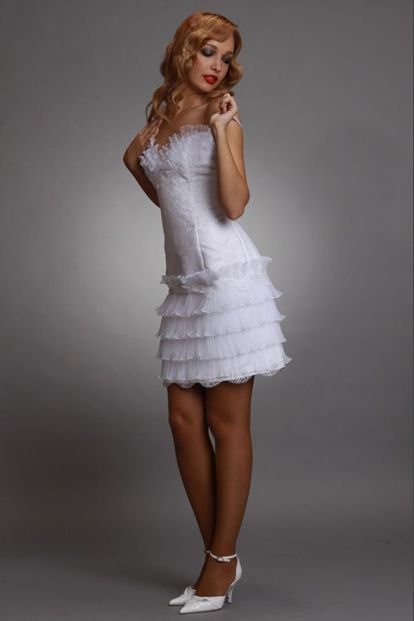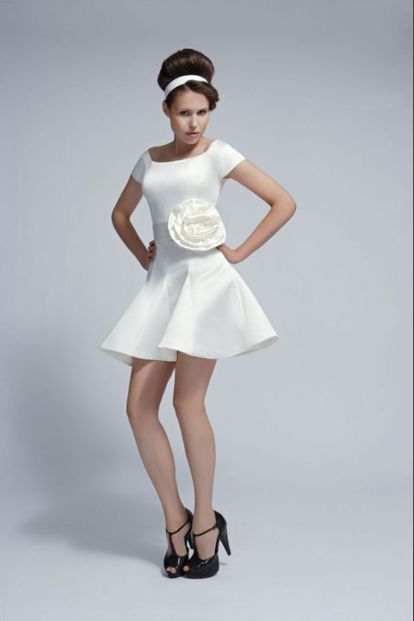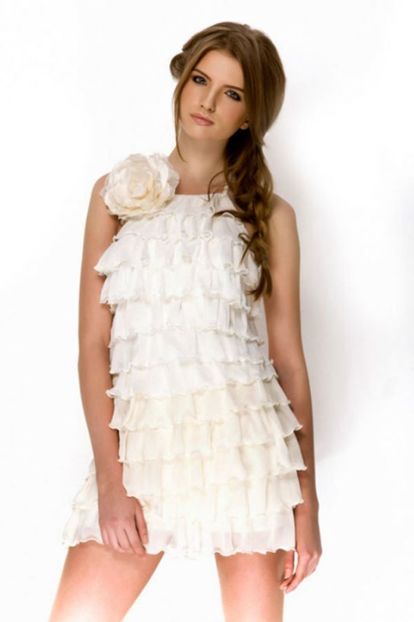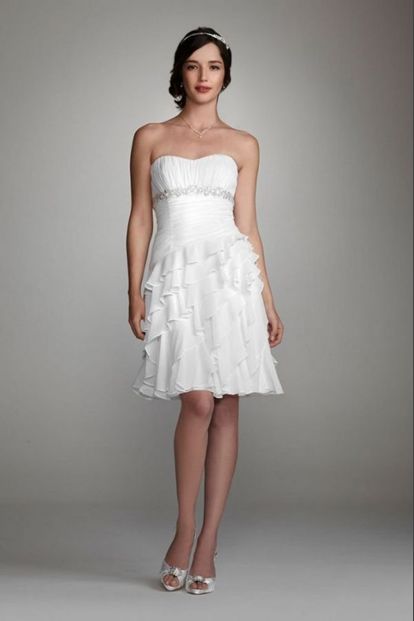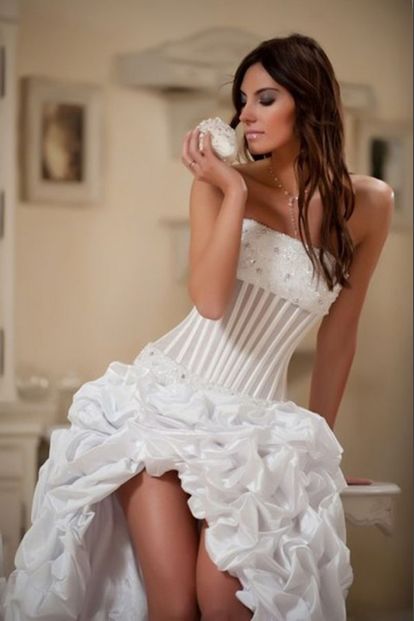 Pros and cons of a short wedding dress.
Short wedding dresses, like any other, have advantages and disadvantages.
If we talk about the pros, the most important, in my opinion, is convenience. What can I say, when it is clear that in a long dress it is much harder to spend the whole day, which, although the happiest, is very tedious.
I still remember my wedding in detail. I had a long dress with a crinoline. It was uncomfortable to walk, the hem swept everything around. But, on the other hand, if I had the opportunity to change something, I still would hardly have dared to have a short wedding dress.
And the question is not only that the figure did not allow then: even if I were a hundred times more slender, I would be uncomfortable, because we had the most traditional wedding, with a bunch of old grandmothers.
I can not say that I was overly worried about their opinion, but I still got used to respecting age.
Since I started talking about problems with the figure, I want to point out a minus of a short wedding dress: it will go far from everyone. You need to be sure that the figure will look decent in this outfit.
It is not necessary to buy a short dress for a wedding in order to surprise and shock all guests: nowadays, in my opinion, it is difficult to surprise by appearance. This dress should first emphasize all the advantages.
And if, in spite of everything, you wear a short dress and look comical in it – it will be the surest way to spoil the wedding.
Fashion trends 2011
As I have already said, the main fashion trend of wedding fashion in 2011 was short dresses.
Preferences were given to dresses with a train. Dresses in retro style were also relevant.
Bright accents were popular: a belt or a beautiful ribbon in hair.
For owners of turned figures, sheath dresses were presented.
But the most important trend of both 2011 and all other years is that the dress should fit the bride, sit on the figure and be skillfully emphasized with beautiful accessories!