Cruise collection Prada 2012 You will be pleasantly surprised, because it is not at all like the collections of past seasons.
These are retro outfits of the 50s-60s. Fitted dresses with accentuated waist, blue shirts, pleated skirts or black lace, double collars, three-quarter sleeves, cardigans, fastened at the very throat.
The accents are the beret, neckerchiefs and shoes with a narrow nose on the heels. The basis for the creation of jackets and raincoats taken style Elvis Presley and Johnny cash, but the models presented are more romantic and, as it were, even sugary.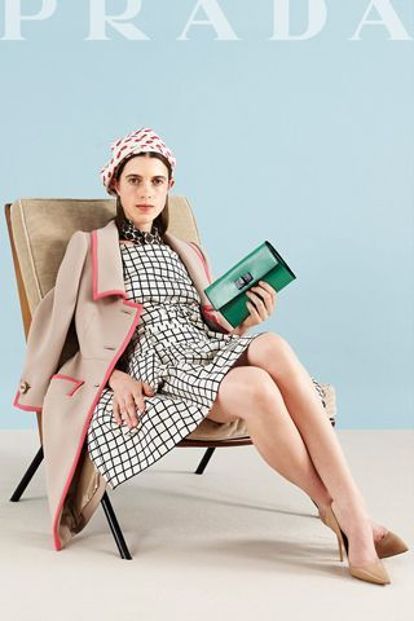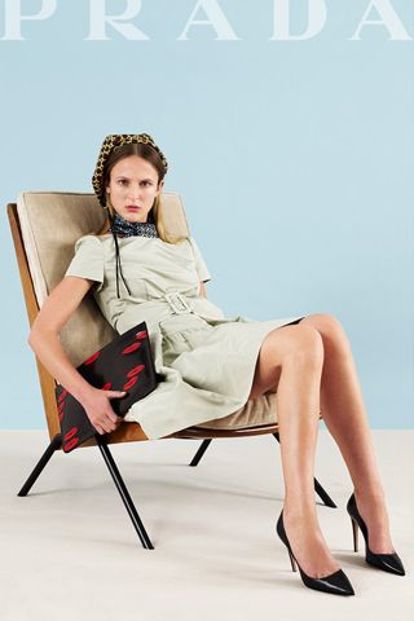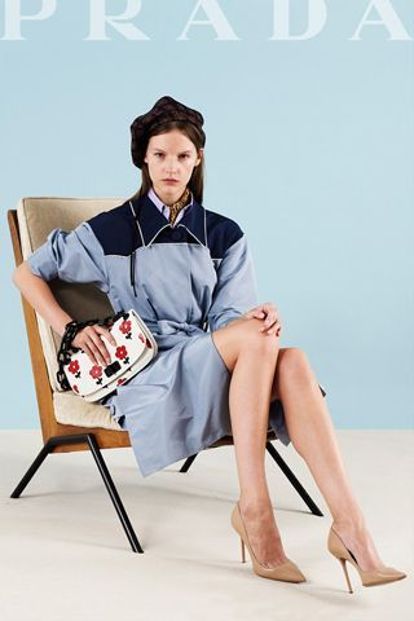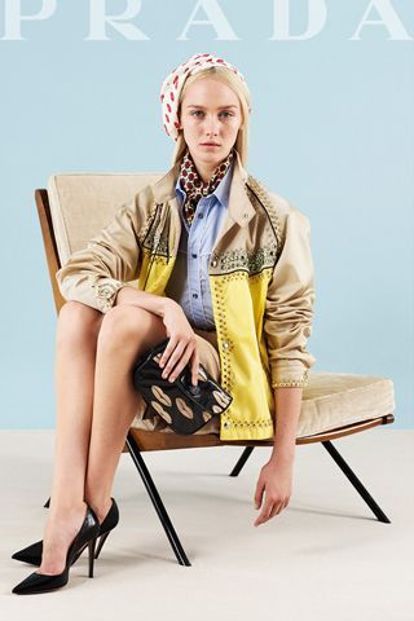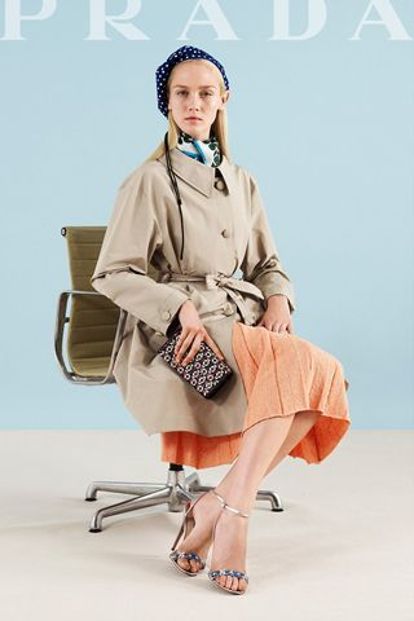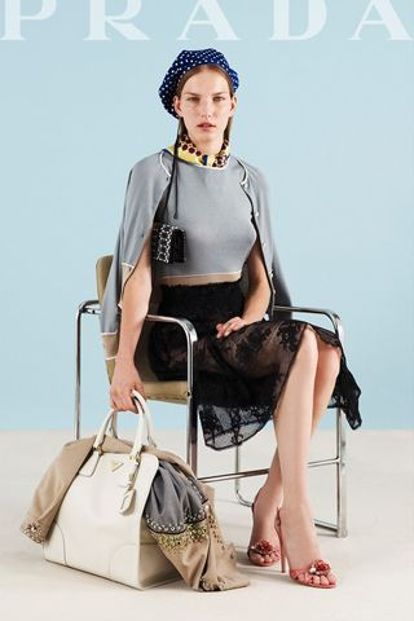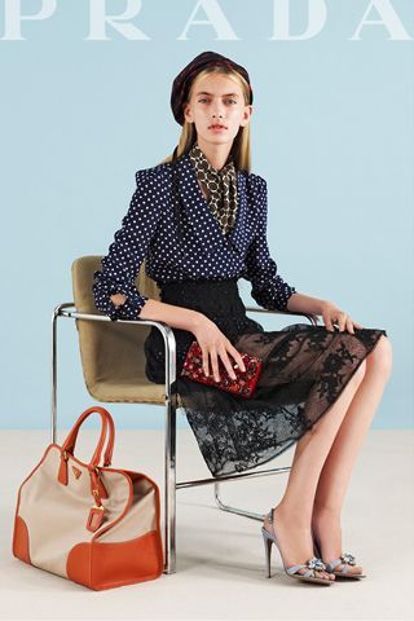 Colors
In the cruise collection of Prada 2012, you will not find bright colors, no, no, they are present in it, but in a muted range. Pink, lemon, orange, blue and green are the main colors. The main component of the collection are prints: a cage, small peas and flowers.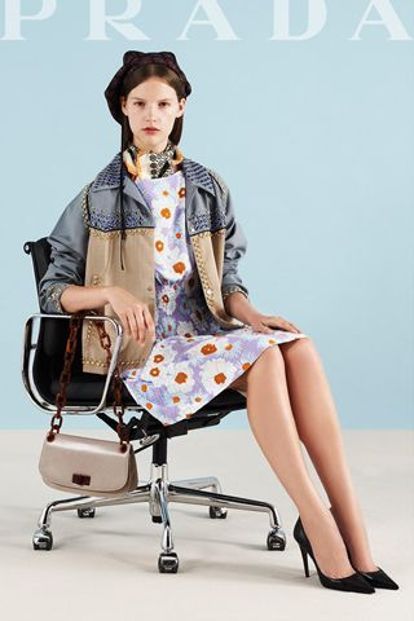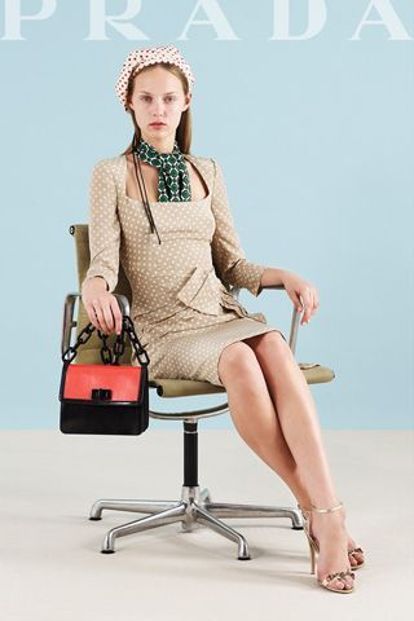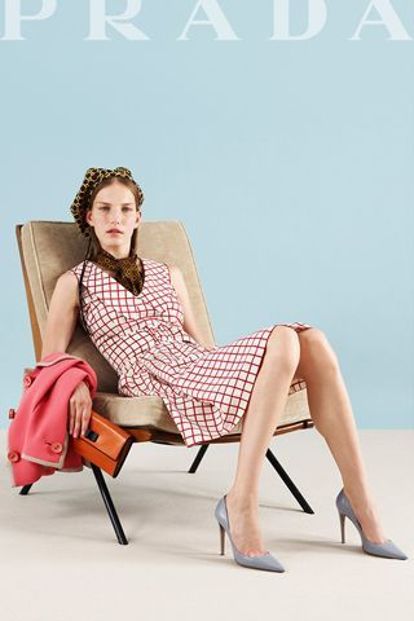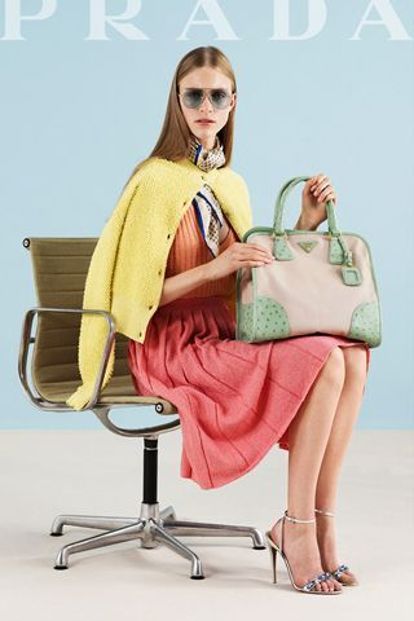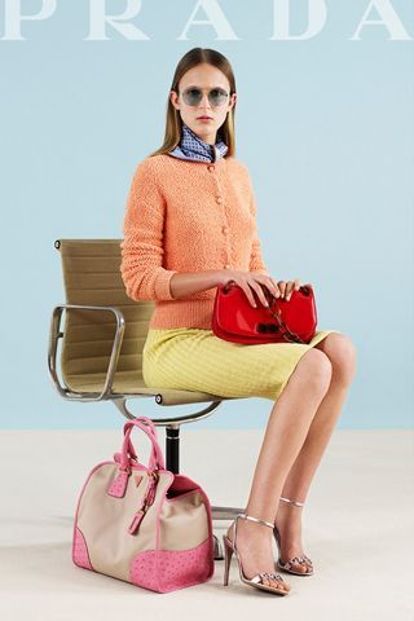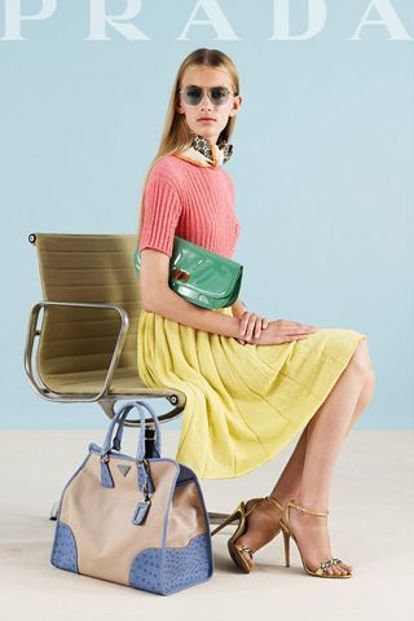 Accessories
Images complement the clutch bags, handbags on a chain and travel bags. The final touch is the glasses aviators.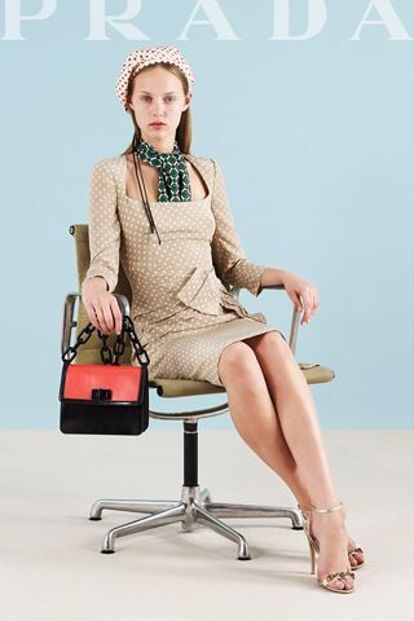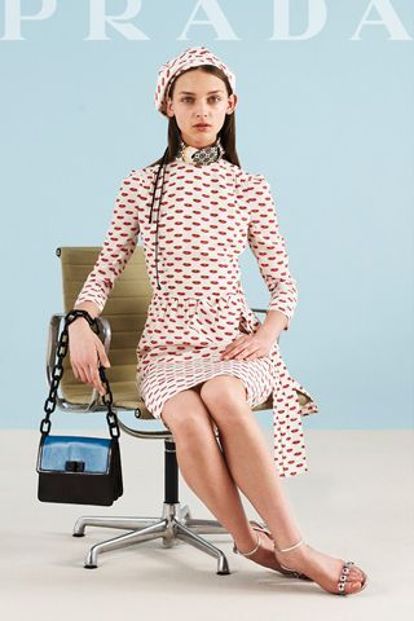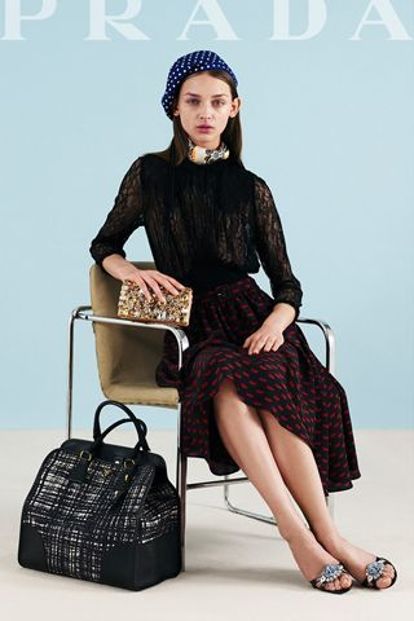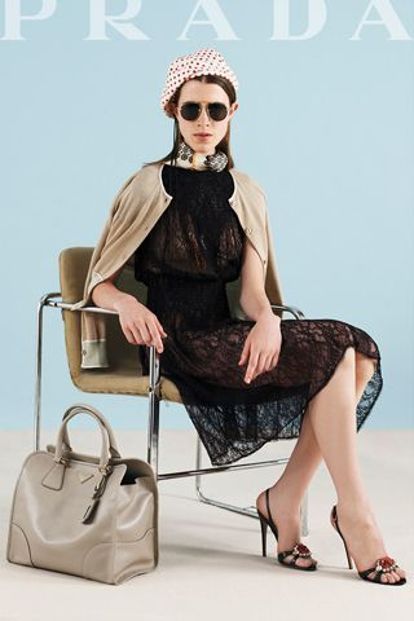 Prada woman
She is not a young experimenter at all, as in the fall-winter 2011-2012 collection, but a sweet, romantic and modern girl who is nostalgic for the past decades.