Marlene Dietrich is a woman who created herself. She was not only a famous actress, but also a trendsetter. It should be noted that her strong-willed and decisive character was fully reflected in her image, and her free and strong personality played a decisive role in shaping her own style. Marlene Dietrich without a shadow of doubt can be called an idol for many women.
The creation of her image, of course, could not have done without the help of professionals, but it would have been impossible to bring it to life without the considerable efforts of the film actress herself.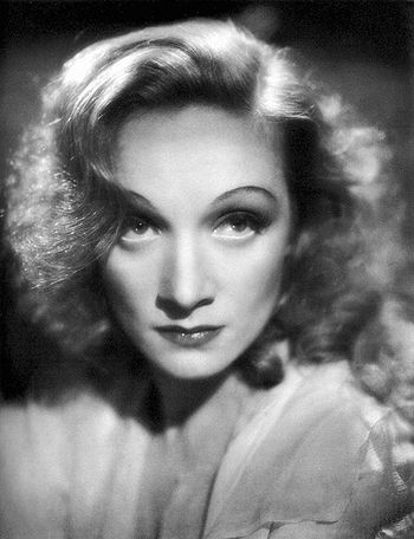 To make Marlene's face look, in her opinion, perfect (narrow, with hollow cheeks and bow lips), she removed her eight-teeth. Dietrich's eyebrows completely shaved off and in their place drew perfect arcs. She brightened the upper part of the eyelids and always wore false eyelashes. The lighting from above helped her to achieve the perfect look on the screen and in the photographs, which was never subject to discussion.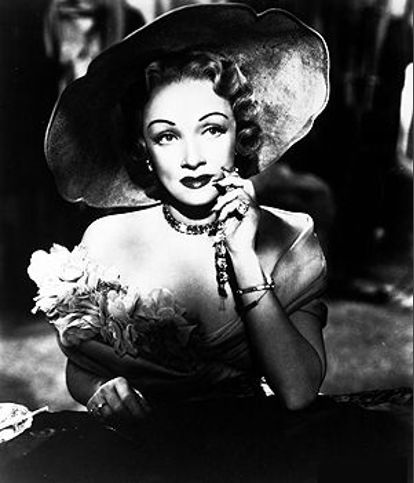 Marlene wore shoes only handmade and light shades, and she did not recognize sandals at all. Gloves for Dietrich were made on the cast of hands film stars.
The actress believed that after giving birth, her breasts lost their shape and quickly found a solution: she lifted this part of the body with scotch tape, thereby giving her a seductive look.
Marlene Dietrich smoked a lot, but she did it beautifully and not vulgarly. Cigarette was often present in her pictures, as an integral part of the whole image.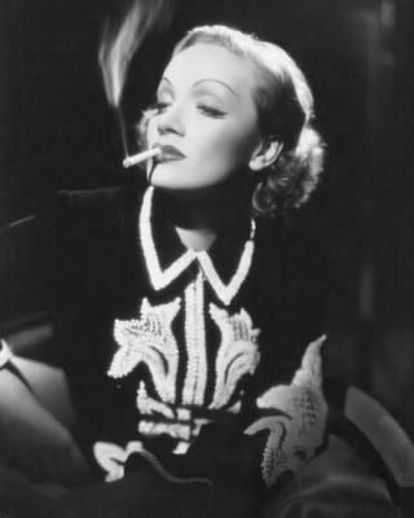 The 30s are a time when slim silhouettes came into vogue and Marlene Dietrich at this moment begins to wear a trouser suit, a tuxedo and a bow tie. The images that she embodied had overwhelming success. In addition, the actress is the first to create a stage costume from three things: high boots, short shorts and a white top hat.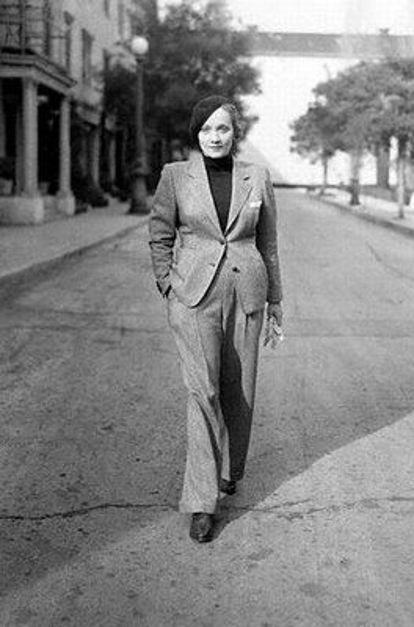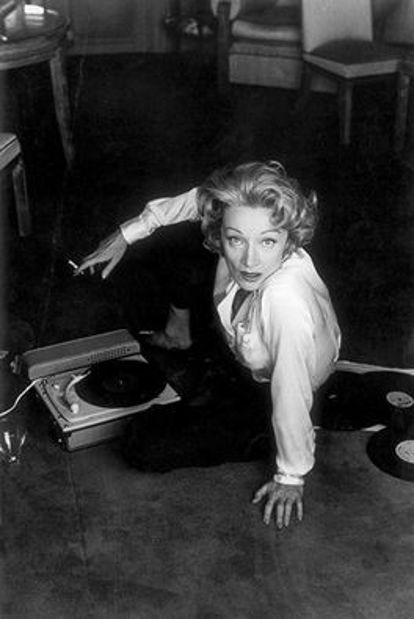 The most memorable outfit Marlene Dietrich was a dress from Jean Louis. It was unforgettable because it seemed that the actress had nothing but a multitude of sparkles sewn onto the skin. Optical illusion and nothing more, but the effect is stunning.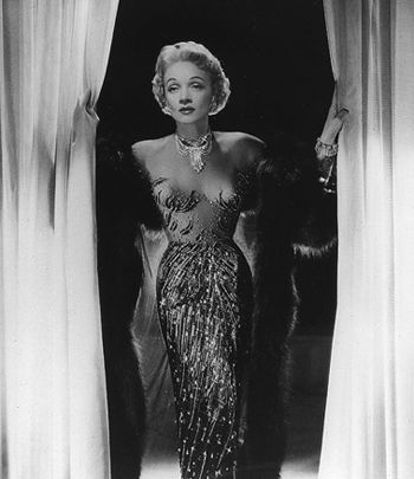 Marlene Dietrich will forever remain a male-style icon, as evidenced by the fact that this trend never goes out of fashion. Male style for a female image.
Marlene Dietrich's style can be described with just a few words: a pale face, drawn eyebrows, bright lips and, of course, a men's suit.