Many of us have become accustomed to the metamorphosis that occurs with the weak and strong sex. Today, in the image of some men, femininity is openly visible. In contrast, the appearance of the ladies is becoming increasingly tough.
But, if you choose the right clothes, then you can successfully embody any image.
So, a woman with the help of men's, at first glance, things easily declares her strong character or, conversely, natural fragility and even proves that she is sexy in them.
The main thing is to be able to find a middle ground that allows you to reflect the feminine essence in such strict dresses. If the pants, then narrow and perfectly fit the figure. If the baggy trousers, then necessarily with high-heeled shoes. It is necessary to replace the classic white shirt with a more feminine blouse with a flirty bow. And do not forget about the hair, it can be the main focus in your image. For example, a playful curl, knocked out of the bulk of the hair, will add spice to the classic trouser suit. Dress case – strictly, but sometimes so playfully and mysteriously.
Probably the only thing you don't need to experiment with is perfume. Male image is in no way compatible with floral and sweet aromas. Use fresh woody odors.
If we talk about the colors, it is always restrained muted shades of gray, brown and the classic black and white combination.
Kenzo




Etro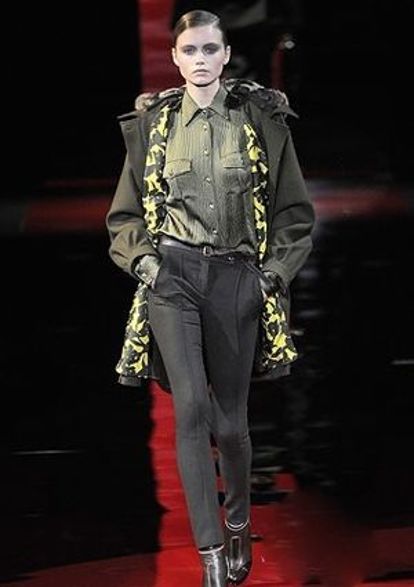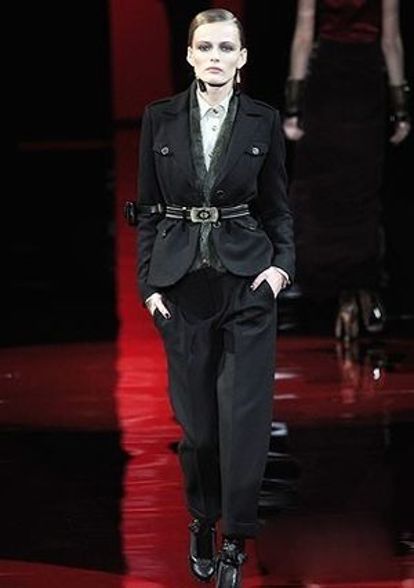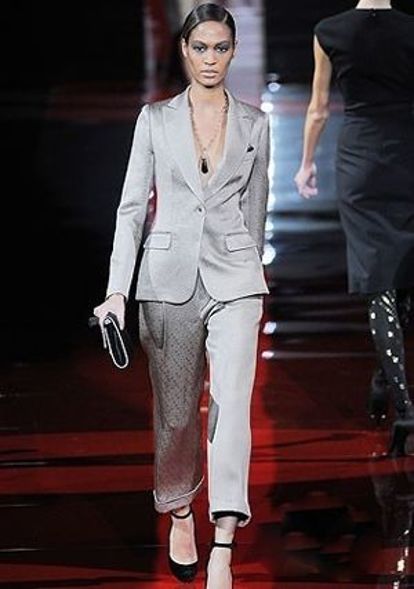 Givenchy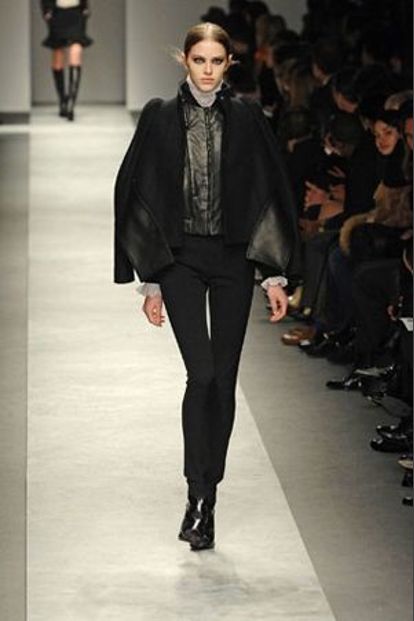 Salvatore ferragamo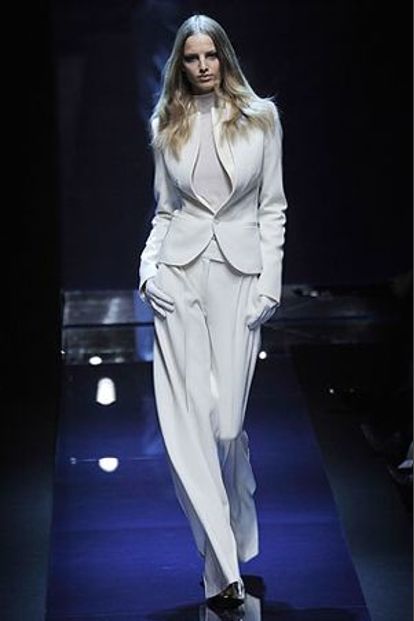 Michael Kors
Yves saint laurent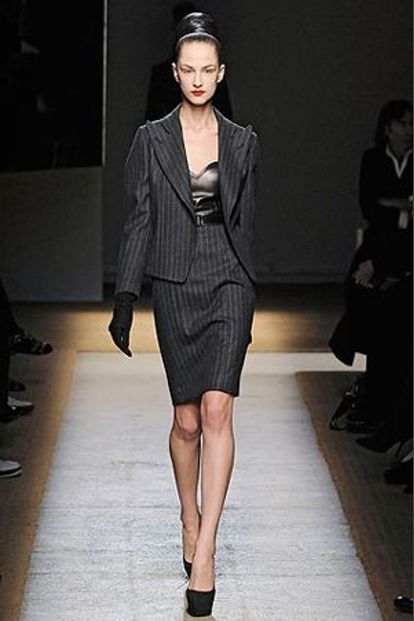 Ralph lauren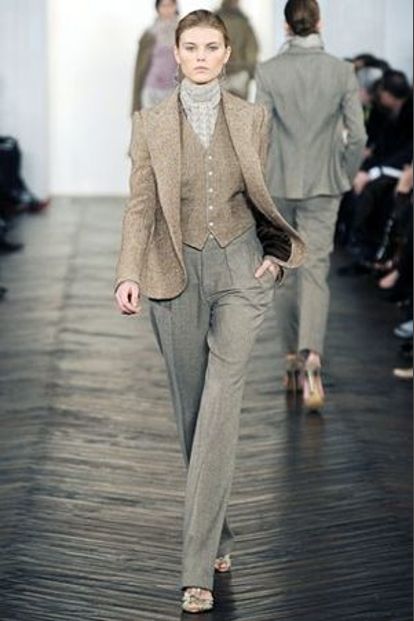 Maurizio Pecoraro