At the moment, Sasha Barton is the creative director of the Fashion House Alexander McQueen and she never ceases to amaze us with her creations. So, quite recently, the whole world was admiring the wonderful wedding dress of the bride of Prince William and now it is ready to present the lookbook of the Alexander McQueen Cruise 2012 collection.

Mixing styles
A rather complicated tandem is presented to us in the form of a military style and the Victorian era, in combination with urban romanticism. The result met all expectations, the collection turned out in the spirit of modernity – trendy and stylish.
Geometric shapes speak of ancient times, lace is reminiscent of romantic time, a certain fetish can be seen in the bustier with black leather straps, luxury adds flickering appliques and prints under the skin of reptiles.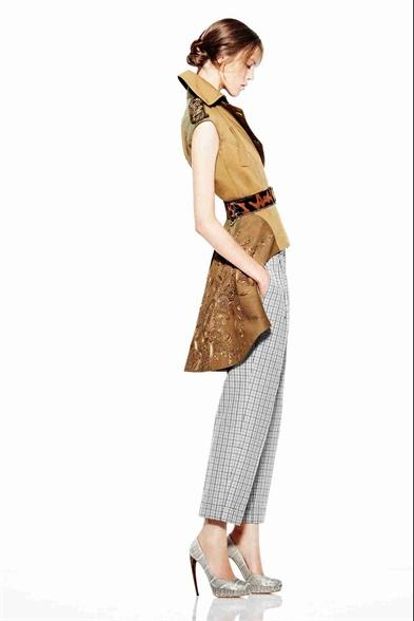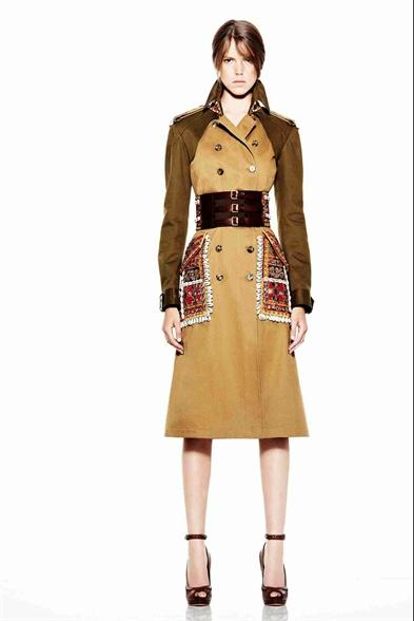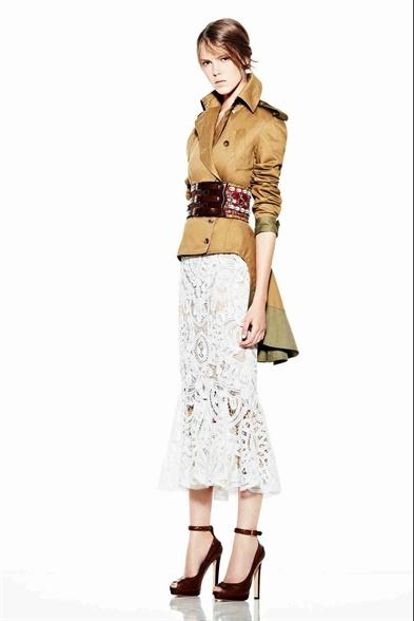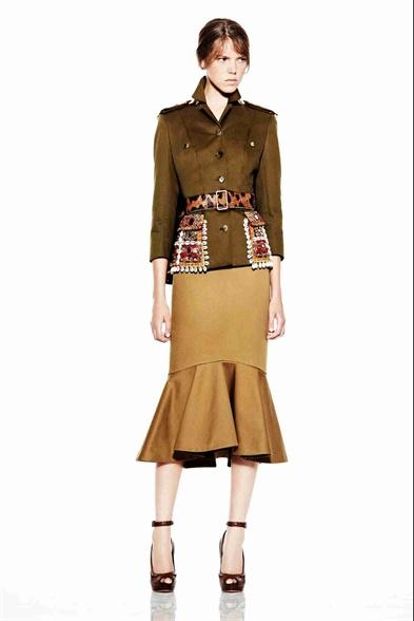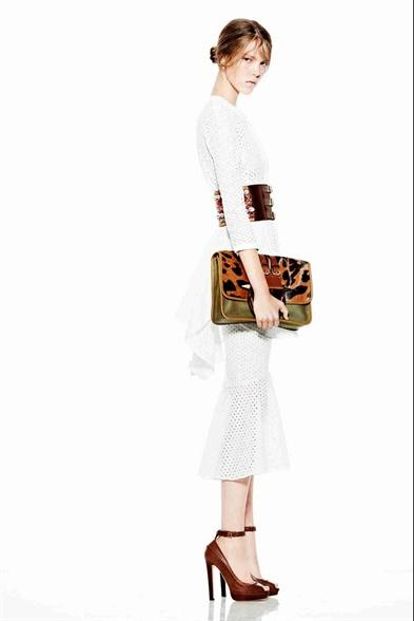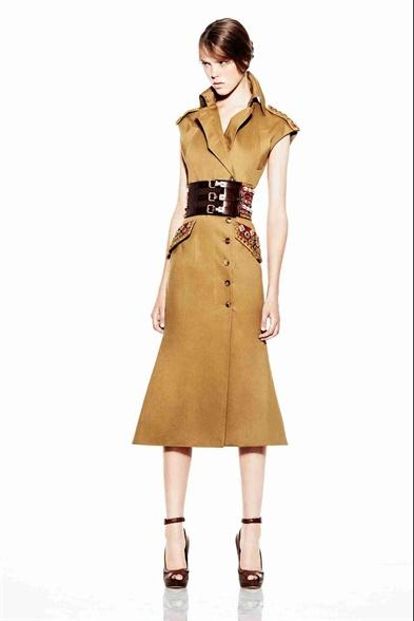 The collection includes dresses for the red carpet in the Baroque style with an abundance of gold color and ornaments in the form of embroidery. Skirts are made of air chiffon, which emphasizes a certain aristocracy of each model.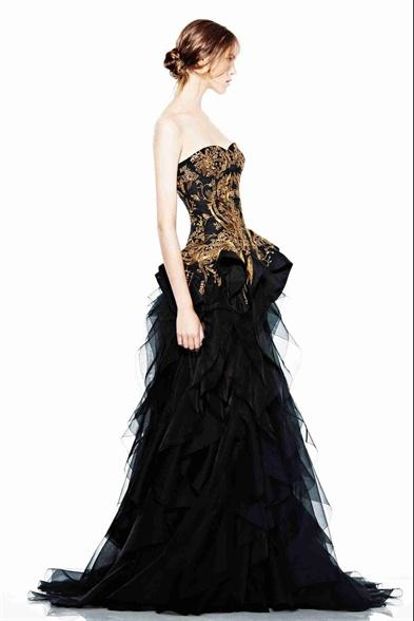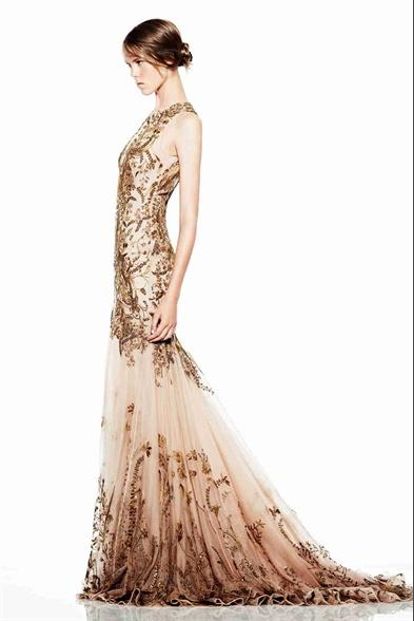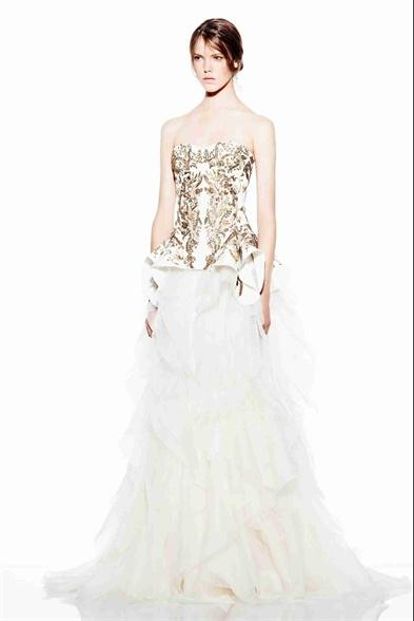 Two lengths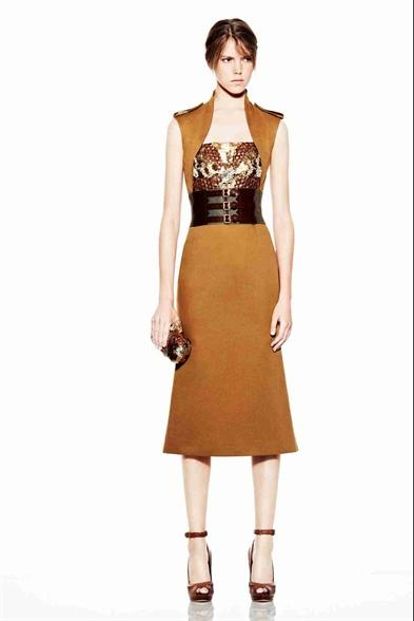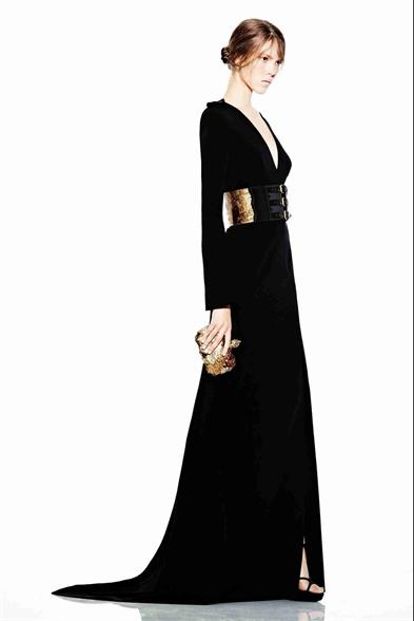 Colors
Khaki, hazelnut, caramel, sand, gold, navy, black and white.
the cloth

Cotton, leather, silk, chiffon, taffeta, Lurex.

Accessories
Wide belts in the form of a bustier with three buckles. Belts and clutches under the skin of reptiles. Shoes on a small platform and high heels, with an open nose and ankle strap.