Today in the heading Interview with fashion blogger I want to introduce you to a young and interesting girl whose name is Victoria Platina.
Victoria was born and raised in Moscow. She is 25 years old. She loves fashion from an early age. Gradually, this hobby has grown into a full-fledged profession – shopper, image maker. Together with her friend she created a project City Style Project. Victoria maintains her own blog, Victoria Platina, which is rich in vivid images and interesting notes of the author.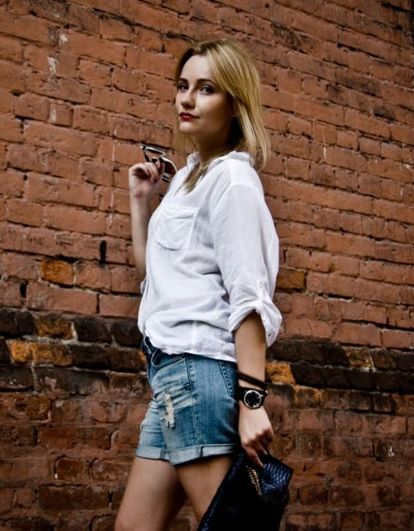 Alimero: Victoria, why did you decide to create your own blog? Tell us what you write in it and who are your readers?
Victoria: My blog was created under the influence of the main activity – the work of a shopper. It was supposed to serve as a platform for informing about our services and events held, as well as for small notes with tips from professional image makers. But the more I delved into all the subtleties of the blogosphere, the more I wanted to create something of my own, unique and personal.
For me it is not enough just to upload beautiful pictures, of which there is a huge variety in the network. For me it is important to express a subjective opinion with the help of my images, thoughts and impressions. I am writing not only about clothes, but also about interesting places I have visited, about movies, music and everything that surrounds and inspires me.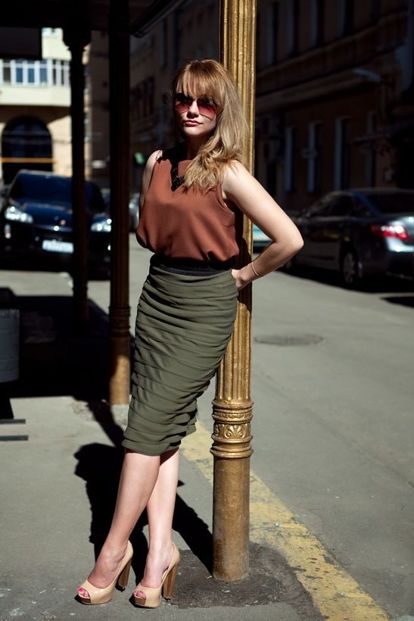 Alimero: How did it happen that you chose the profession of shopper, image maker?
Victoria: As a child, she dreamed of becoming a fashion designer, but did not possess the talent for sewing and drawing. But interest in fashion did not disappear, and therefore decided to combine the beloved with the useful and began to actively delve into the profession of the opera.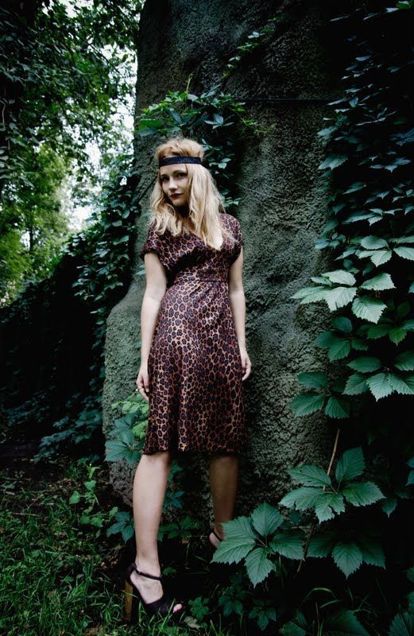 Alimero: Tell us a little about your project City Style Project?
Victoria: Having passed the courses of shoppers, having visited many seminars and master classes on a given topic, I was lucky to get acquainted with my current companion, Mila Koroleva, a professional image maker. At that time, Mila had an idea to create her own project, and she was looking for a like-minded person.
Having got acquainted, we understood that we are thinking in one direction, we like the same things, and in the professional plan we perfectly complement each other. This is how the City Style Project appeared – our brainchild in which we invest all our strengths and emotions.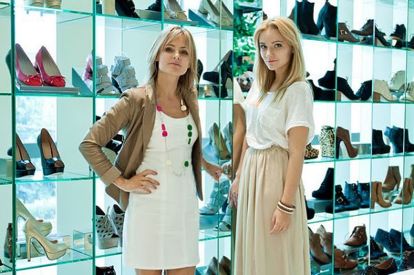 Alimero: Victoria, for Russia shopper is a fairly new profession. People eagerly turn to you for professional help and who are your customers?
Victoria: New and heavily absorbed in our country. Many do not understand the profession of the shooter or are afraid to apply because the professionally active stylist is associated with something stellar, inaccessible and expensive.
We go from the reverse and promote the availability of image services among the masses. We dress people for life, creating images for all aspects of pastime, starting from desires, external features and the image of those who come to us.
Our clients are ordinary women and men who want to look good at work, at home, in a cafe or theater, on a walk with a child or an important event. The most important thing that a person who approached us can endure is saving time and money.
Unfortunately, not everyone still understands the need to turn to professionals in this field, but I hope that in our country this profession will take a worthy place in the service sector.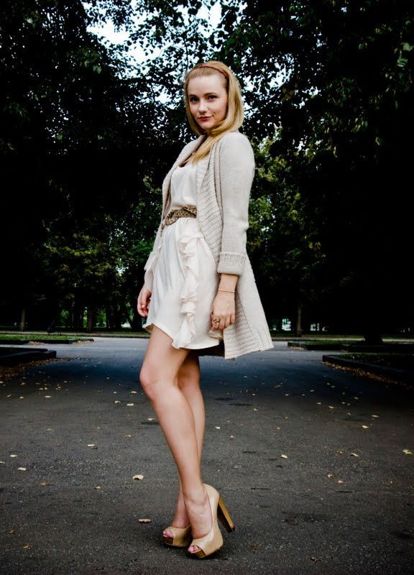 Alimero: Where do you get fashion information from? Do you read other fashion bloggers?
Victoria: I scoop information, like everything else, from the Internet and gloss. Every day I visit several popular sites about fashion, which promptly tell about new fashion. Sometimes I go to the blogs of girls who I like, often not so much with their style of dress, as with their worldview and pleasantness of style.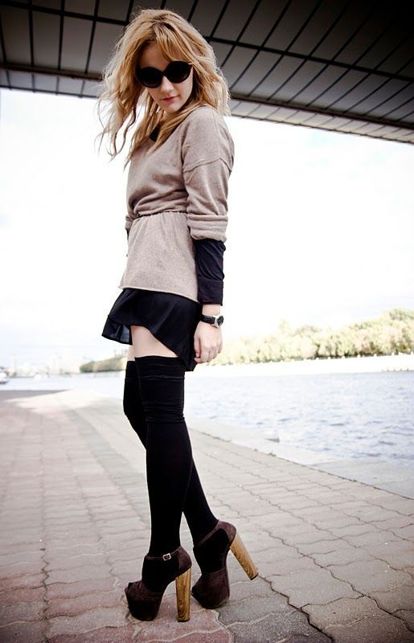 Alimero: What is your style?
Victoria: My style can not be described in one word. I love to change, to be different. Do not stick to any particular style. I always follow the trends, because they are the ones who bring variety and zest to the wardrobe. But I will never wear a fashionable thing simply because it is in favor of this season.
The main thing is that it suits me, decorates and corrects, as well as befriend the rest of the wardrobe. My style is not only what I wear. This is how I live, what I feel and what I think about every minute of my life.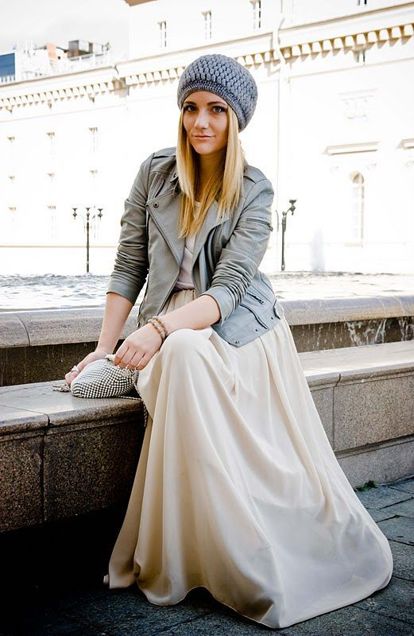 Alimero: How often do you buy clothes?
Victoria: I go shopping as needed and at the behest of my feelings, that is, quite often.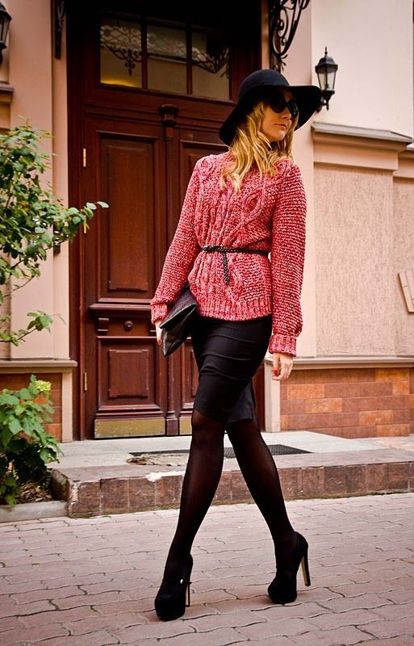 Alimero: Victoria, what will always be in fashion, in your opinion?
Victoria: Fashion is cyclical, everything returns sooner or later, but in a new interpretation and presentation. If you want to always look relevant, you need to create a good basic wardrobe, and every season you can buy trend accessories for it, so you can be in the subject not too burdensome for your wallet.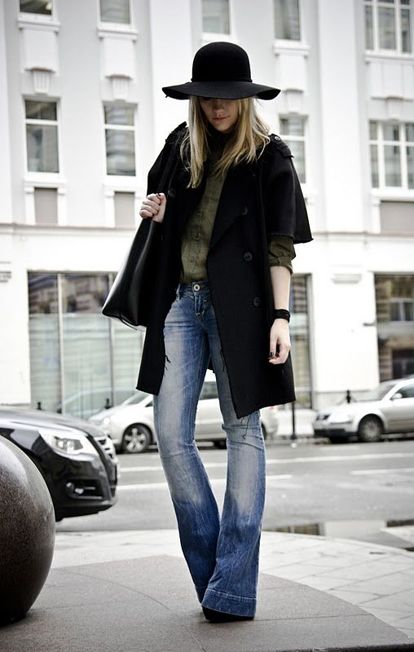 Alimero: What do you think should go into the basic wardrobe of every girl?
Victoria: The most frequently asked question in my practice. I do not favor him, because I do not like to give useless advice. If you usually answer, then options for a basic wardrobe can be found on any fashion site.
Each person is individual, and it is wrong to apply one pattern to all. For example, I do not have ordinary trousers, a little black dress weighs nothing, but I haven't yet found the perfect white shirt. But there is a large number of sweaters, dresses, shirts and various skirts, which are my personal basic wardrobe.
Choose a wardrobe, you need on the basis of lifestyle and nothing else.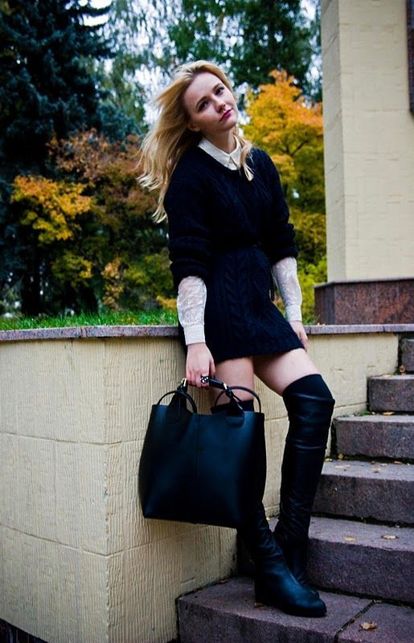 Alimero: Victoria, you are a regular reader of glossy magazines. Which ones would you recommend and why?
Victoria: Previously, she bought everything, succumbing to the glossy uncontrollable shopogolism. Now, every new season I buy Vogue, as a major benefit for trends, every month I prefer Sex The City, for sensible texts and weekly hunt for a new Grazia, and a fresh batch of fashion news.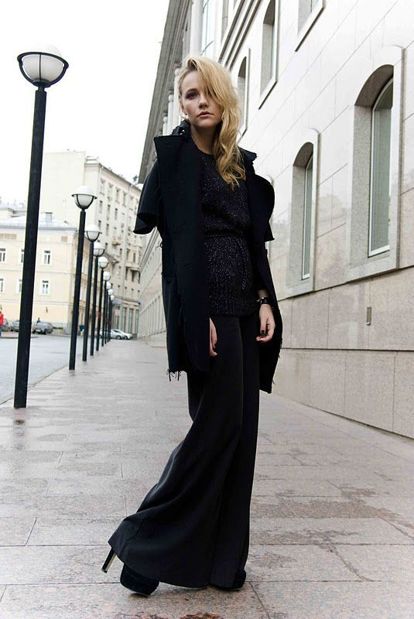 Alimero: Do you prefer things of democratic brands or famous brands?
Victoria: Brands are an indicator of status. I do not understand the obsession of young girls with luxury items. While age allows, you need to wear whatever you like, without looking at the price and the logo. The older we get, the better our clothing should be. But the quality does not always depend on the price.
The main thing is self-confidence and independence from the price of the clothes you wear. Therefore, my choice for this period of life is a high-quality mass market.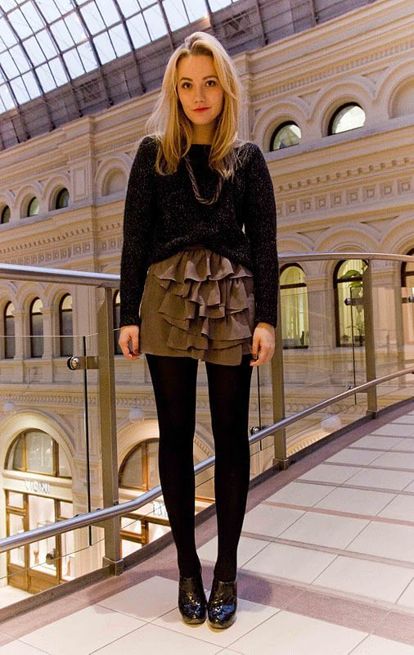 Alimero: Victoria, you have quite a rich and dynamic life. How do you do everything, and what inspires you?
Victoria: I'm surprised myself. Time is something that I began to particularly appreciate. It is difficult for me to get up early in the morning, so I try to postpone business for the second half of the day, since my profession allows me to build a work schedule myself. Moreover, I have a point – never to be late. We have to adapt to it.
Inspiration is a separate and extensive topic. Anything can inspire, the main thing is to catch the moment in time.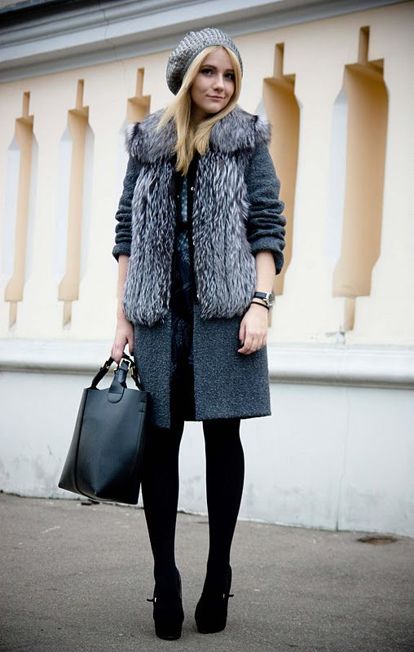 Alimero: If you have any other hobbies besides fashion?
Victoria: I like absolutely ordinary things – to read fiction, to watch films that leave a mark on the soul and make you think, and cultural education in the form of a theater, exhibitions and museums.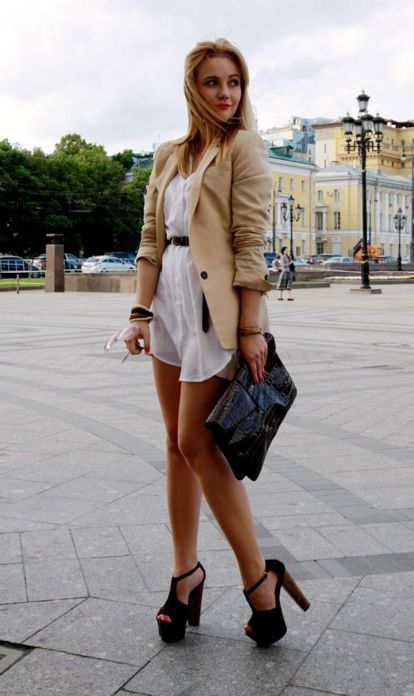 Alimero: How do you like to spend your free time?
Victoria: I do not limit my life to before and after work. I was lucky to do what I love, and what brings me only positive emotions and satisfaction from the process, and therefore I do not have free minutes. But, if we talk about those minutes when I absolutely do not need anywhere, I like to walk along the Moscow streets of the center – another source of my inspiration.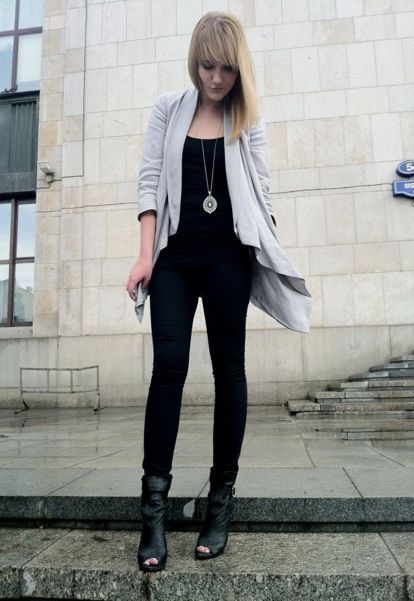 Alimero: Victoria, your future plans. What are you planning, what are you dreaming about?
Victoria: I do not like to talk about the planned. I love to share accomplished facts.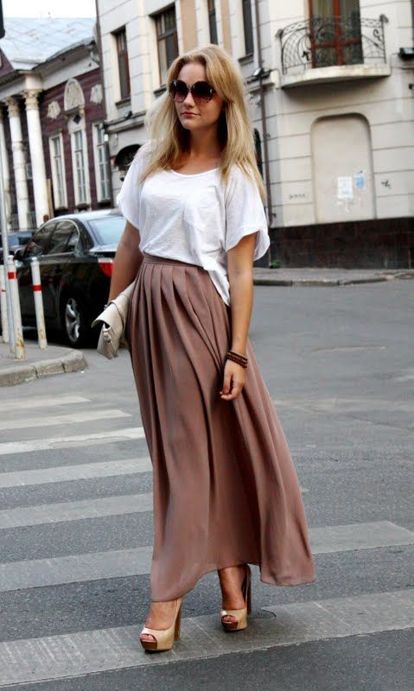 Alimero: Thank you, Victoria, for the interesting answers and pleasant communication. I wish you and your blog development and prosperity!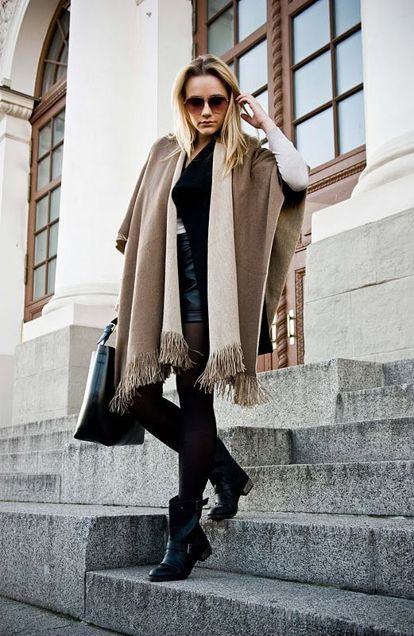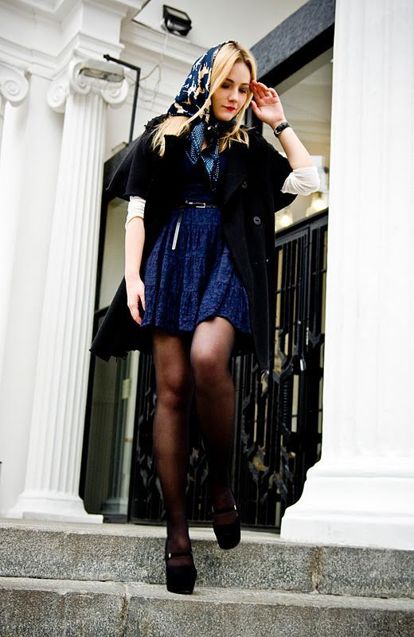 A photo: Victoria Platina