It so happens that the fashion industry in Russia is developing not as rapidly as abroad. In this regard, it is not surprising that every time they read about fashion bloggers, Russian representatives are rarely found among them.
There is another reason – in the West, a blog brings not only tangible profits to its owner, but also the opportunity to break into the world of fashion. In Russia, for most fashion bloggers, this is more of a hobby that they do for the soul.
Hopefully, this will change over time, but for now the site Alimero decided to introduce his readers to Russian fashion bloggers under the heading Interview with fashion blogger.
The first article is devoted to a young and charming girl. Maria Chernyshova. Mary is only 15 years old, but this does not prevent her from being well versed in fashion. She was born and raised in Moscow, attending school. Mary has been blogging for a year with Mary ♥ Mur, who already has quite a few regular readers.
Alimero: Mary, how did you come up with the idea of ​​creating your own blog and what are you writing about in it?
Maria: I remember once talking with a friend about teenage celebrities who had achieved everything themselves. I remember how we envied them, and I so wanted to be among them. I have always been attracted to fashion, and it is to this area that I want to devote my life. Unfortunately, I can't be a designer right now, but somehow I asked a friend. How else to become popular at my age in the fashion industry ?. She told me about fashion bloggers, and it all interested me so much that I immediately decided to create my own.
In it, I write about fashion, about my preferences and, in particular, about my look. It is the records with my images the most popular.
Alimero: After reading your blog, I noticed that the first few months you wrote notes only in English. Did you initially bet specifically on an English-speaking audience, or were there other reasons for this?
Maria: Yes, indeed, I am betting on a foreign audience and plan to become popular in Europe, in general. (I even had the first time widget on the Translation into your language page so that a resident of any country could read my blog in their own language). But then I realized that first you need to show yourself in Russia, and then expand your horizons, so I write in my native Russian and in English.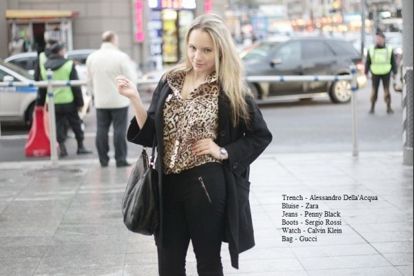 Alimero: Maria, when did the love for fashion come from and where did it come from?
Maria: She lived in me always. You probably know this feeling when you fall in love with a thing. For some reason, I fall in love only with very beautiful things. Layered, unusual, with stones-crystals.
I also experimented all the time on my own style. I remember how I was non-formal, I wore smileys from head to toe, a bezel with cat ears. I was like a modern Japanese woman with a Russian face.) And constantly experimenting, I became more and more in love with this world – the world of fashion.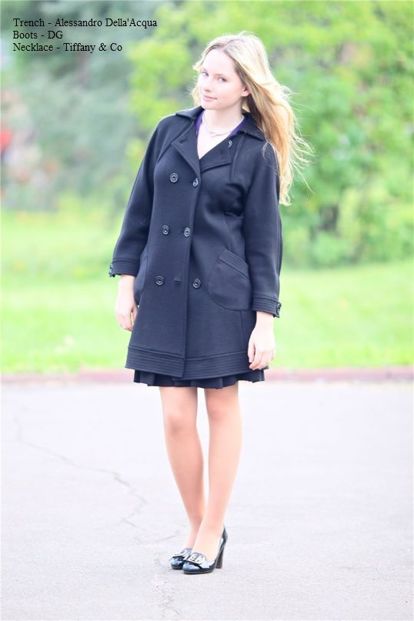 Alimero: What online resources do you visit everyday?
Maria: I visit my favorite fashion blogs every day. Many of them inspire me and silently help.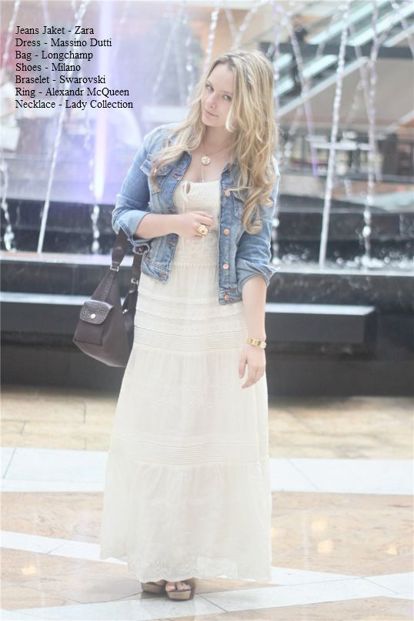 Alimero: Your favorites?
Maria: My favorite is The Blonde Salad. Italian girl – model. She is invited to shows, give her clothes and she herself gradually enters this business, creating her own line of shoes.
Another favorite is The Fashion Toast, also a girl model. Her style is unique and modern. How many dream of her to dress. Simply, in classic things with classic colors, but with interesting accessories.
And I also like The Cherry Blossom Girl, French. She takes very good pictures. I don't really like the clothes, but her blog has its own style, which I really like. Her tenderness very much attracts me.
Alimero: Maria, do you prefer branded items, and in your wardrobe there is at least something of little-known or completely unknown brands?
Maria: I have things of little-known brands, but they are so little-known. For example, do you know the company Cristinaeffe or Bea YukMui, Gerry W, Morgan? I heard these firms only once in my life, when I bought their things, but they are high-quality and expensive.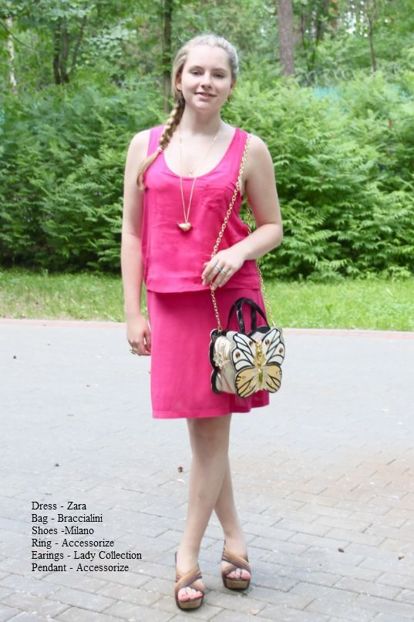 Alimero: Favorite shops / brands / brands / designers?
Maria: Watching what I want to buy.
If the dress, then Cavalli, Pinko, Versace, Dior.
If shoes, then Chanel, DG.
If swimwear, then Pucci.
If jeans, then nothing. I, by the way, do not wear jeans. I think this is a man's thing and I don't like unisex.
If the skirt, then Hugo Boss, Burberry.
If the winter warm things, then Max Mara.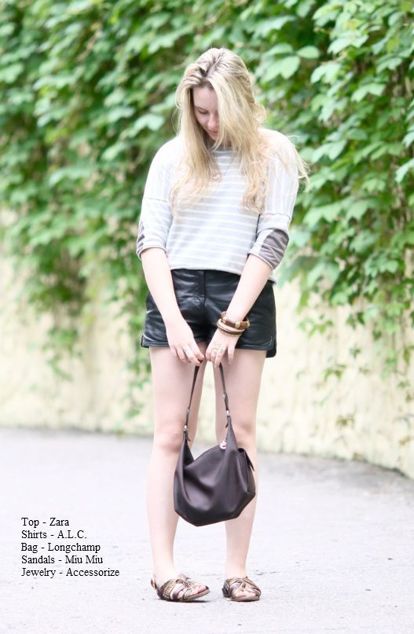 Alimero: Who is an icon of style for you and why?
Maria: Jacqueline Kennedy! She dressed at the same time and gently, and feminine, and elegant, and not as dissolute as modern stars now dress.
How I like the combination of the classic Chanel suit with pumps, although, as you can see, I wear high-heeled shoes.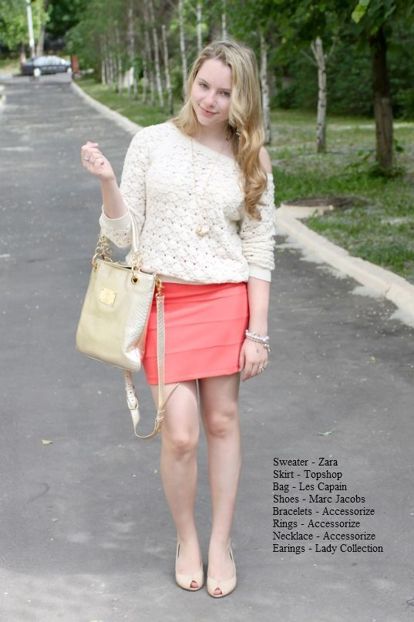 Alimero: What do fashion and style mean to you?
Maria: Fashion is a cycle for which trends are repeated for 10–20 years.
Style is a collection of certain preferences in one direction.
In fashion, there are so many styles, each of which has its own zest.
And there is a personal style that you can develop when you go through the whole fashionable cycle, and you understand that there is something in common between all your images and preferences. And the preferences change with each season depending on the main trends.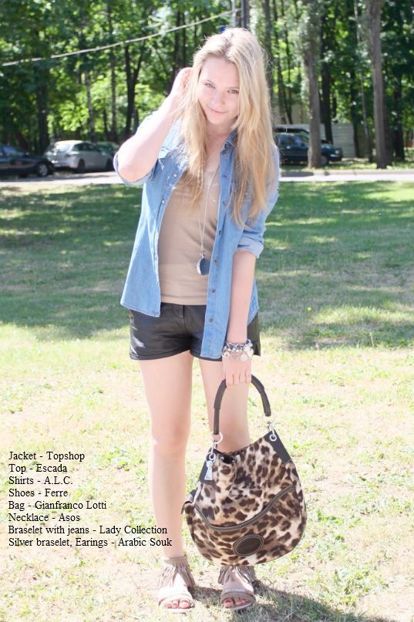 Alimero: Maria, have you already found your own style or are you still searching?
Maria: I am still in search because I have been fond of fashion for only 4 years, and the fashion cycle lasts 10-20. Having passed it, I can already say with confidence what my style is. And now I am experimenting, and I post the results of my experiments in a blog.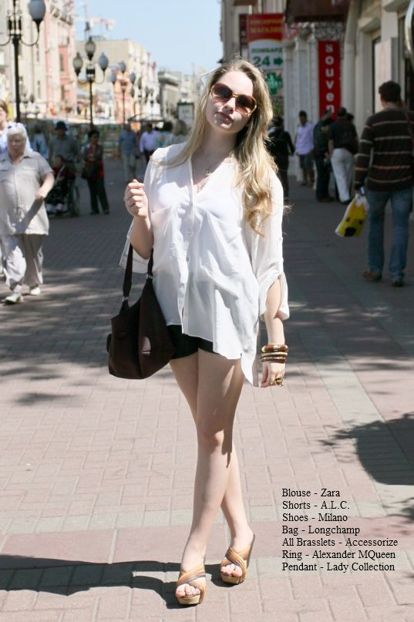 Alimero: Is your dream thing?
Maria: Dress to order from Karl Lagerfeld.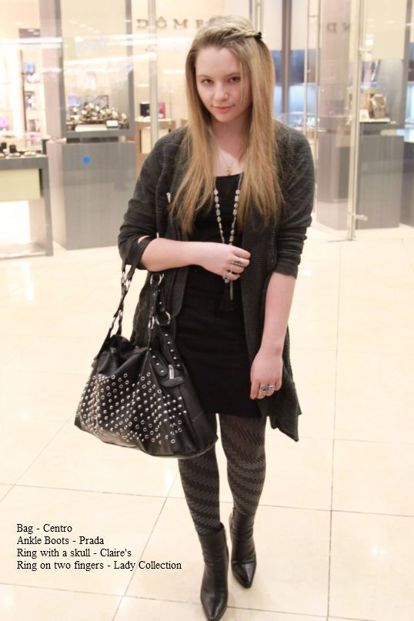 Alimero: What else do you like besides fashion?
Maria: By photograph. I finally got a professional camera, and many people like my photos.
I compose poems. Sometimes I post them too in a blog.
I am an artist, quite good, but I didn't work anywhere. (
I love sports, I did everything that I could. Now I give greater preference to wakeboard.)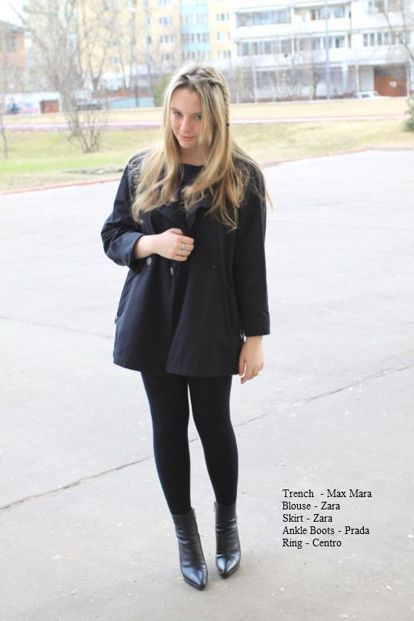 Alimero: Maria, you love to travel. Which countries have already visited and where would you like to go?
Maria: I was in all of Europe. It was also in the whole of Asian Russia. It was my best travel ever! I was in Yakutia, on Baikal, in Krasnoyarsk, Vladivostok and in many other places.
I dream to visit all of Asia, Australia, America (both southern and northern).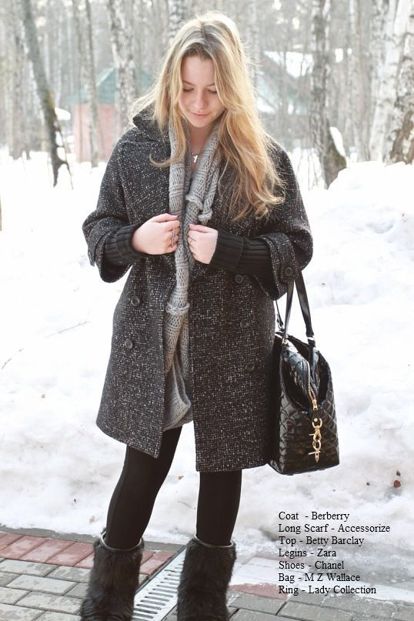 Alimero: Who do you see yourself in the future, and will it be somehow connected with fashion?
Maria: Of course, will be associated with fashion!
Definitely I will be a fashion expert, but I don't know yet how exactly I will achieve such a title. Maybe I will release my own magazine. Maybe I will become a designer.
But I will definitely be a writer;)
Alimero: Thank you, Maria, for the interesting answers and pleasant communication. I wish you and your blog development and prosperity!
Maria: Thank you very much.))
A photo: Mary ♥ Mur