Most recently, the well-known brand Roberto Cavalli presented its new advertising campaign for the fall-winter 2011-2012 season.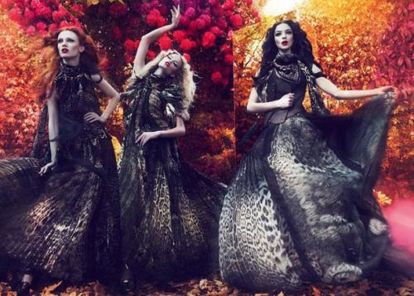 Photos simply fascinate with their brightness, eccentricity and even obsession. On them, three models demonstrate a collection of chiffon dresses with prints, trimmed with feathers, fur, leather and other outfits.
They depict nymphs who find themselves in a fiery forest. In addition, each of the three models carries a hidden meaning – a certain feature of the Roberto Cavalli Fashion House: determination, sensuality and sweetness.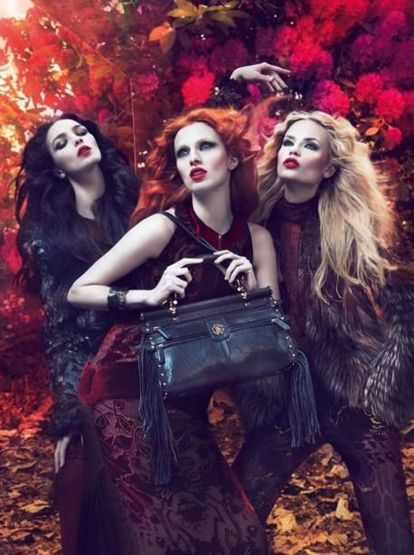 If you look closely, you can find a vampire trail in these photos. After all, the popularity of films about these creatures is inexorably growing, so the designers decided to celebrate this fashion trend. Accordingly, it is impossible not to notice that the models fascinate with their fiery views of beautiful eyes.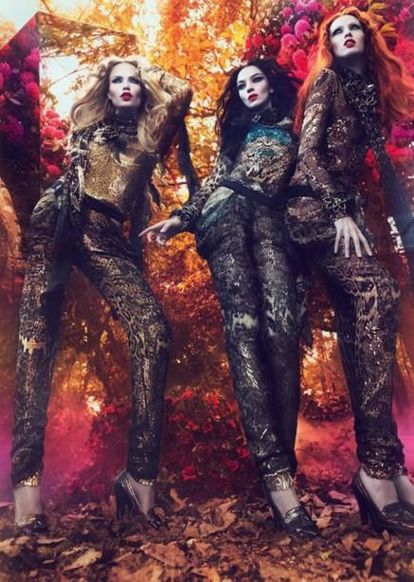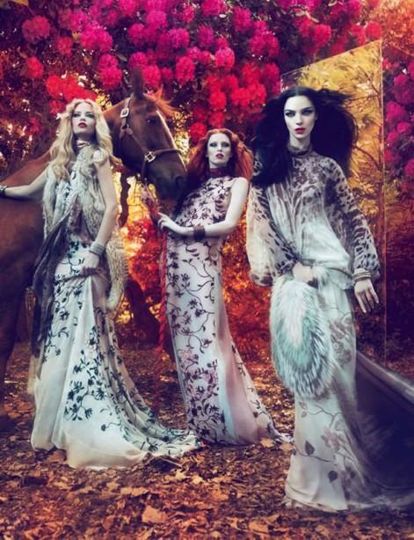 Photographers of the campaign of Mert Marcus note that the shooting reigned poetic atmosphere, but at the same time, a little forcing. As a result, you can see for yourself.