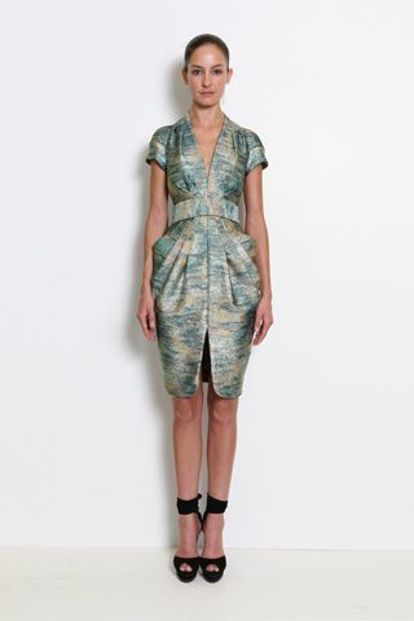 This summer, a young brand 2012 cruise collection was presented in New York Malandrino. Its founder is the French designer Catherine Malandrino.
History of success
Catherine graduated from the school of designers in Paris, after which she was noticed by such eminent people as Emmanuel Ungaro and Louis Fero. They were her mentors for several years. The next stage in her career is the proposal to take the post of creative director of the brand. ET VOUS, which at that moment was going through hard times. Catherine was able to revive this brand, which proved its professionalism.
New life
Malandrino decided to move to New York, where she began her collaboration with Diane von fürstenberg. At the same time, Catherine is working on creating her own clothing line. Soon the Malandrino brand appears.
Catherine Malandrino is still in search, so her collections are so diverse. This only stirs the interest in the Malandrino brand and with it every day more and more fans.
Cruise Collection 2012
Malandrino Resort 2012 – This is a collection that consists almost of the same dresses. Feminine and sophisticated clothes, suitable for any occasion, skillfully combine retro motifs and modern trends.