When a fashion house with established traditions presents a collection that goes beyond the usual framework and is close in spirit to the works of expressionist artists, the reaction follows immediately. From the side of fashion critics, numerous fans of the brand and simply indifferent, one after another, accusatory streams of speech flow, accusing the couturier at least in a twisted vision of the fashion world. The same happened with the collection Chanel autumn-winter'11-12 from Karl Lagerfeld. Seen on the Paris fashion week has never left indifferent. Although another reaction is difficult to imagine.
Models are made in gloomy post-apocalyptic shades – dirty black, primed with gray, steel – with rare impregnations of brown, muted beige and green.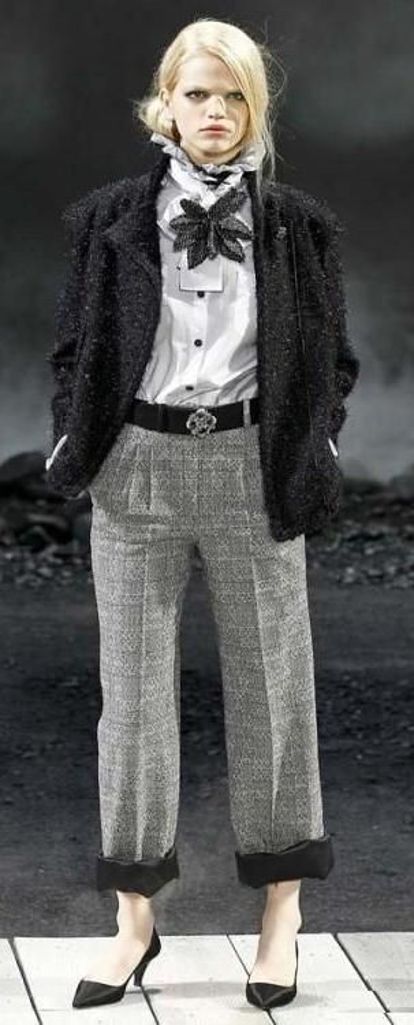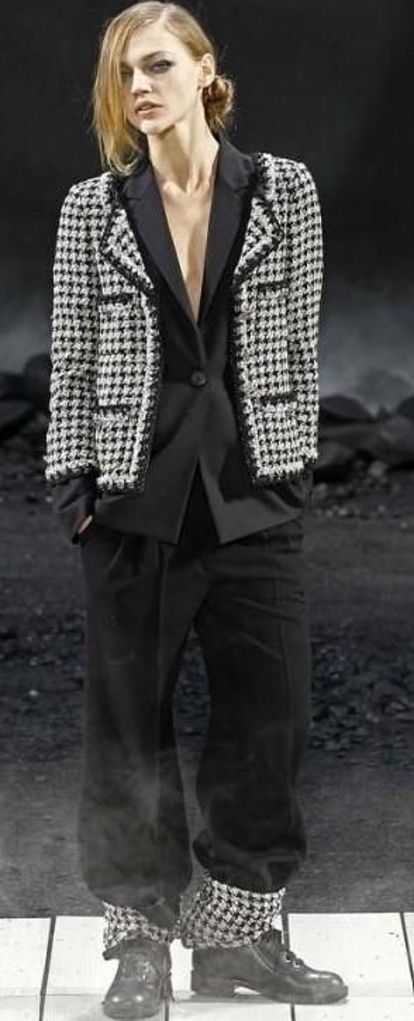 Instead of traditional Chanel-tweed suits – casual ponchos and half-shine, classical narrowed skirts – lowered wide trousers, elegant heels with semi-military and biker boots.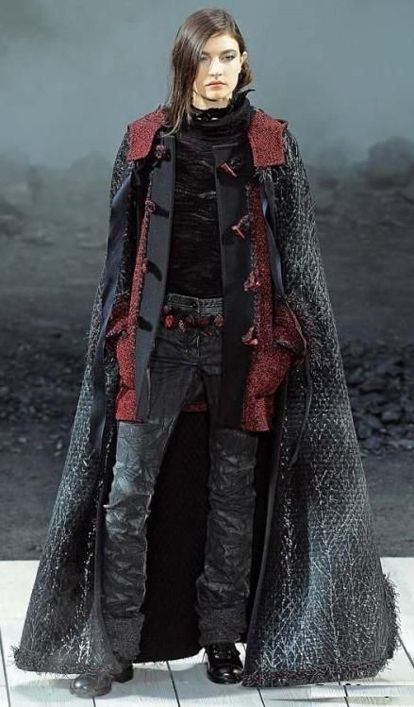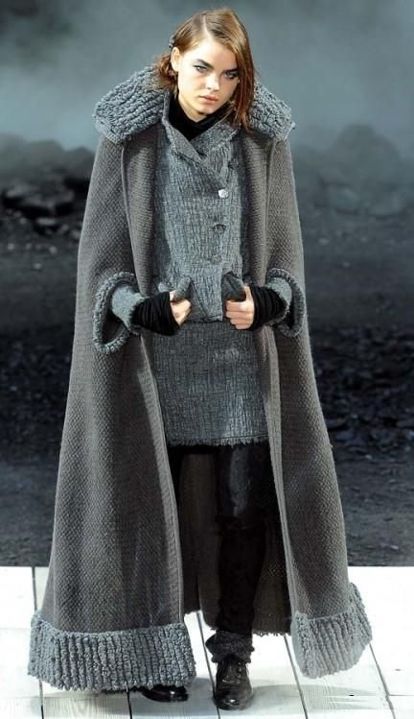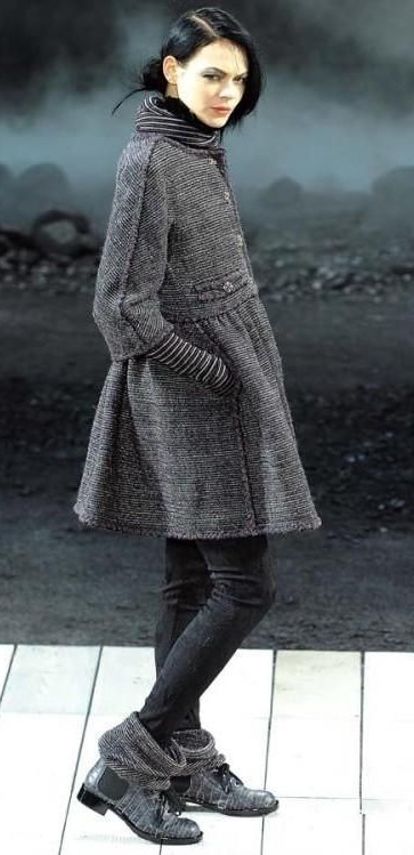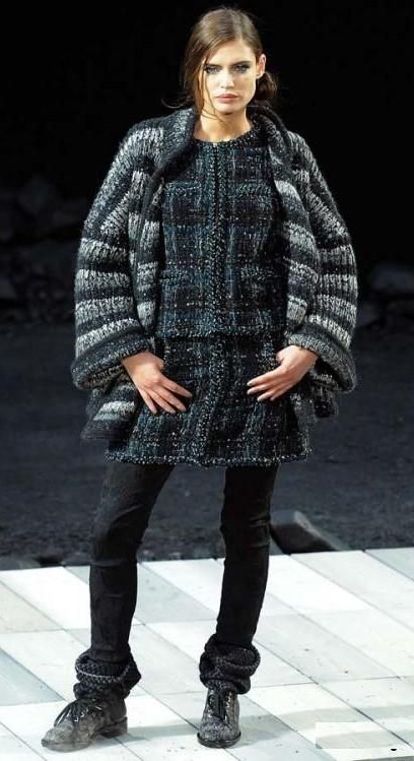 And if we talk about a completely untypical cut for Karl Lagerfeld's models, strange stratification and bold details, the accusations against Chanel seem quite reasonable. Although I personally liked the collection. Yes, dark, too dramatic and in the spirit of the scenery for postapocalyptic films. But something in the presented models clings. They do not have the usual page turned over, I forgot. In addition, some elements are wearable and interesting in their own way.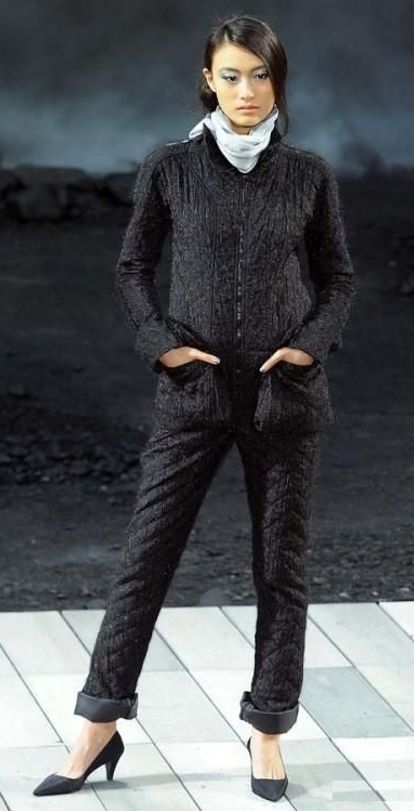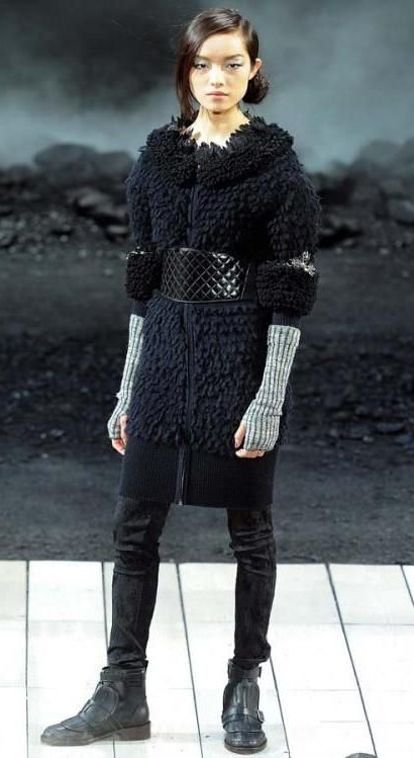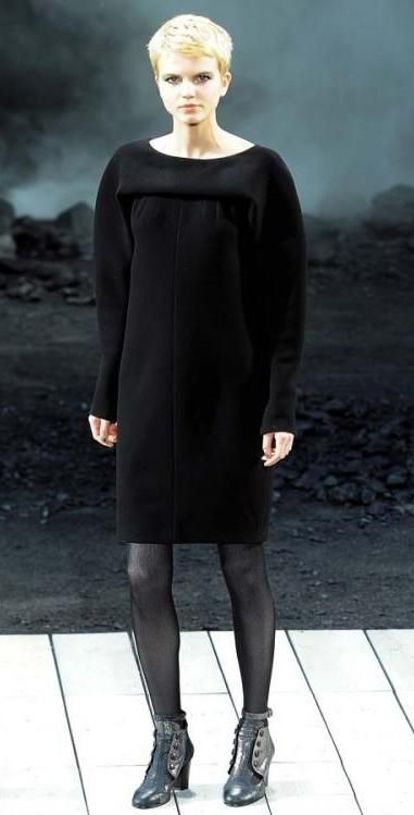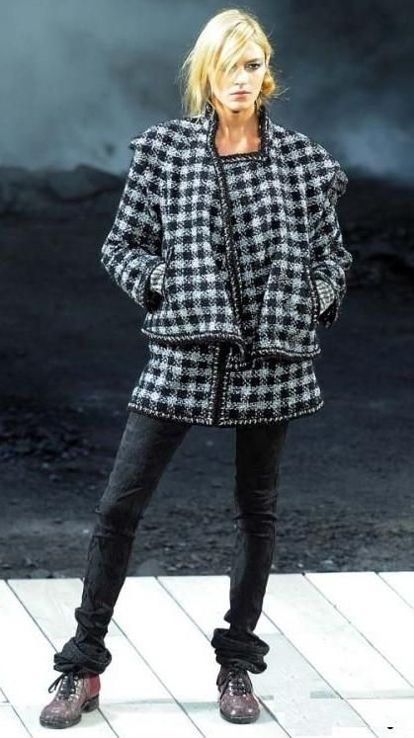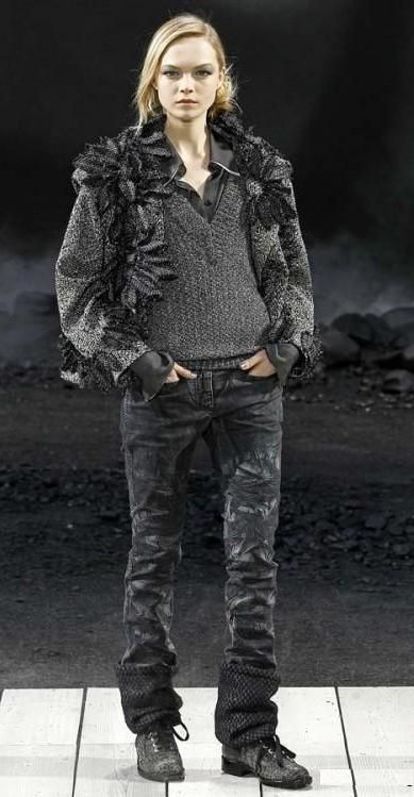 Now let's talk about the highlight of the collection – weightless structural dresses and trouser suits with light lace details. Against the background of other models, they look like something unreal and fabulous.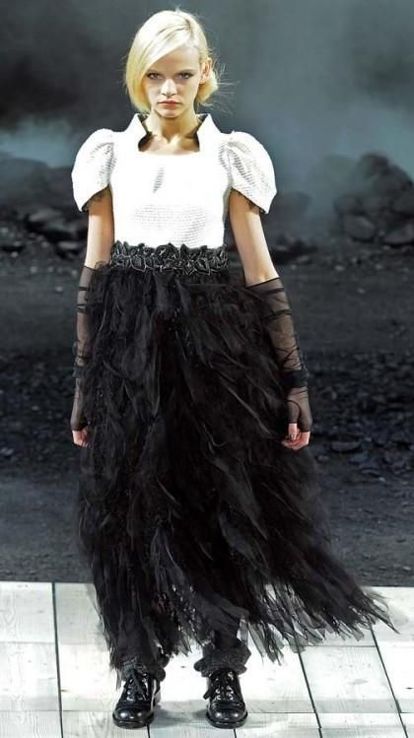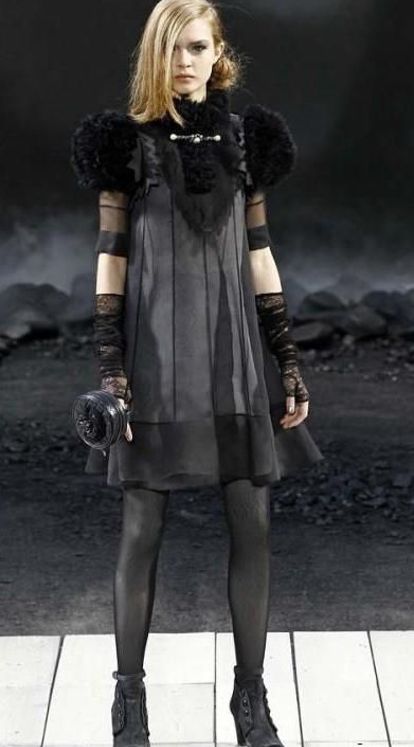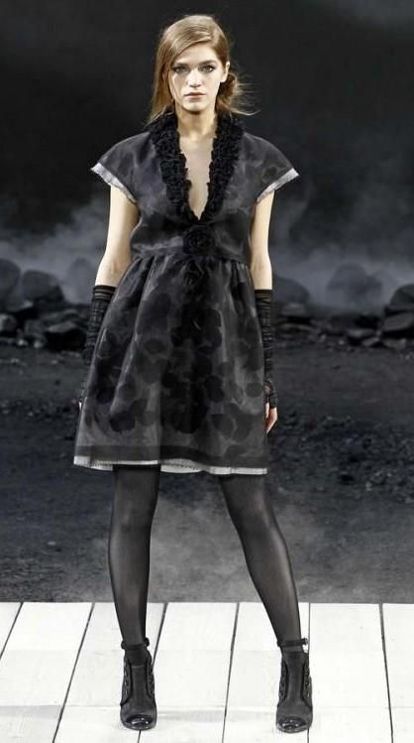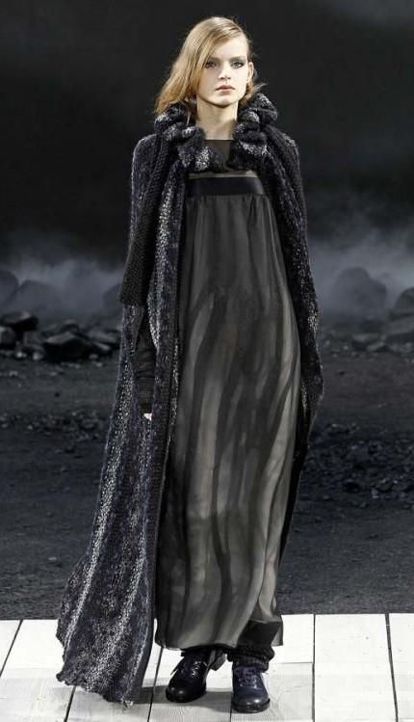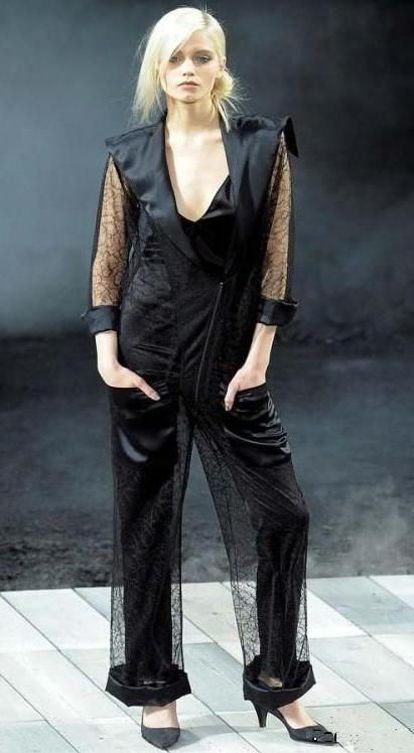 The Karl Lagerfeld collection of the autumn-winter'11-12 season is ambiguous. Of course, she will have more critics than fans. But, be that as it may, the presented models are in some way close in spirit to the works of the very founder of the fashion house Chanel – the incomparable Mademoiselle Coco. After all, who knows how the public initially took shorter jersey dresses or a handbag on a long chain.