As a child, my apartment was like the most natural zoo. We had a few cats and kittens, parrots, fish, decorative mouse. At the same time, mom and dad still managed to fight off the purchase of a dog and hamsters with my sister.
It was very cool to grow in the midst of all this beast filling the house with comfort and warmth.
If you do not have little animals
However, most of my familiar children had pets too – many parents understand how the presence of animals in the house has a positive effect on raising a child. Therefore, I was very surprised when I learned that my husband did not have a pet at a young age.
Parents did not allow him to have any dogs, no guinea pig, or even the most overwhelming fish. There were a lot of arguments: from allergies to all animals in a row, even if they are absolutely not woolen, to the impossibility of feeding cattle and claims that you cannot take care of her.
So, unlike many of his peers, Mitka did not drag the kittens home, did not treat the chicks that fell out of the nest at home. And he wanted this very much.
The result is obvious. How does a person grow up, deprived in childhood of a fluffy puppy or a wrinkled bug, and how he treats animals, I see firsthand.
No, the husband does not offend animals. But he communicates with them specifically.
Darling finally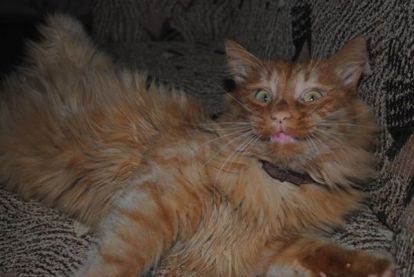 We have a cat. A huge redhead, who would like to perform his natural function round the clock – to walk on his own. However, he does not always succeed. Because a nearly thirty-year-old man squeezes a cat like a small child.
No matter how ridiculous it may sound, he may look under the bed several times in the evening to see how the cat is there. He sleeps in a hug with a cat. Cinema looks, slipping the cat under the arm. Of course, it is not particularly pleasing to the animal, and she diligently searches for secluded places where you can sit out in the evening when the husband comes home from work.
The cat tries to go for a walk around the apartment only during the hours of her husband's absence, and when he hears the creaking of the keyhole, she rushes under the bed like a bullet. The cat clearly suffers from such feelings.
I do not like this whole situation, no matter how touching it may seem. Obviously, because I experienced the excitement and enthusiasm about the cat as a child, and now I calmly and respectfully treat our beast without violating its personal space.
But there is nothing to do – I endure this hypertrophied love for the animal, realizing that my spouse was not so lucky in childhood.
There is one more thing: despite all the affection, the husband does not know how to take care of the pet. That is, he, as a child, sees only a soft toy in a cat.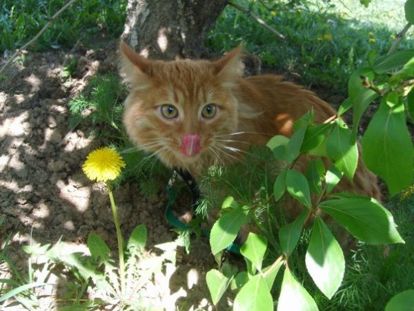 Aversion to animals
The second heroine of the story is my former neighbor. Not only did she not get animals, moreover, her parents suggested to the girl that some fleas were from cats, and dogs stink of dog.
Today she is already an adult girl, she has her son, who also does without animals for the same reasons. That is, Katya staunchly bears a repugnance in life for our smaller brothers and transfers this feeling by inheritance.
It's a shame, because in fact, animals bring not parasites into the house, but a wonderful atmosphere and teach children responsibility, kindness, care, mutual assistance and respect for nature.