I will not hide the fact that I was not interested in information about vaccinations and their possible complications, but I did all my vaccinations. The only thing – refused vaccination, if noticed my baby at least some signs of indisposition. That was until moms started sharing a video on the Internet that one child died after being vaccinated against polio …
This video appeared in the midst of vaccination against the disease. It worked on me like a tub of cold water. Should I do this vaccine? Maybe I put my child's health at great risk?
In the children's clinic and vaccination office, they are not in a hurry to talk about the disease itself and about the vaccination against it. Usually, the mother is simply given to sign some piece of paper before the injection, which I have never been able to read due to the distraction of my daughter, who is not very interested to watch her read something.
Therefore, I turned to the all-knowing Mr. Google for the answers to my questions.
What is polio?

Poliomyelitis is a viral infectious disease that most often affects children under 6 years old, but adults can also get sick. There is no medicine for it. The polio virus infects the nervous system, causing paralysis and paresis.
Death from this disease occurs in 20% of cases when paralysis affects the respiratory muscles and the diaphragm. The person simply suffocates, but if he is transferred to artificial ventilation of the lungs, the patient can be saved. Almost 25% of people who have suffered polio remain disabled until the end of their lives.
The virus is transmitted through dirty hands, household supplies, water and food. You can also get it by swimming in a muddy pond. The source of infection is a sick person who may not even know about his illness.
The first signs and symptoms of polio are similar to manifestations of acute respiratory infections or intestinal infections: cough, runny nose, sore throat, vomiting, diarrhea.
In a nutshell, we can say that it is easy to get infected with it, the consequences are terrible (even deadly), and difficult to diagnose because it is easy to confuse with other diseases.
Polio Prevention

You can monitor your hands every day, drink and use only purified water for cooking, do not swim in dirty waters, but still the most reliable means of preventing disease remains vaccination.
Vaccination against poliomyelitis do live and inactivated vaccine. Live vaccine – these are the red droplets that drip into your mouth, and inactivated – is contained in the complex DPT vaccines.
The worst consequence after vaccination is vaccine-associated polio. Speaking in ordinary language, after vaccination, you can get sick from what was vaccinated. Therefore, it is not possible to vaccinate with live vaccine if the primary immunity has not been formed after the inactivated vaccination.
Another important point: a vaccinated child can be a source of infection for unvaccinated children. Therefore, it is necessary to limit their contacts for a period of up to 2 months.
Vaccination of our daughter

After weighing all the pros and cons, I decided that we would still be vaccinated, but before going to the hospital my daughter had snot. The doctor listened to her, looked at her throat and said that everything was in order.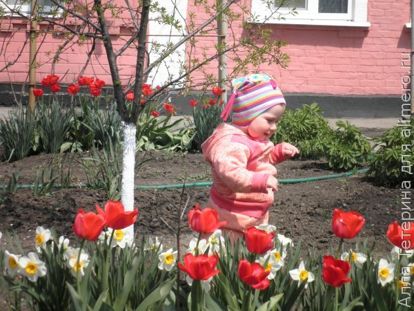 I refused vaccination, saying that we will come another time. I didn't want that if (God forbid) we received vaccine-associated polio, we would be blamed for a cold.
When we recovered and came to the vaccine, we were offered, in addition to polio, to take another vaccine (I do not even remember what). I refused again, saying that earlier in a month we wouldn't prick anything anymore.
And if suddenly there are complications, how do I know which of the vaccines? Oh, yes, there will be nothing, I worked in a vaccination month, no one had anything, the nurse tried to reassure me. But I was unmoved.
We transferred the polio vaccine without complications, but now I'm more cautious about vaccinations and try to find out as much information as possible about each.
And how do your children, dear readers Alimero, tolerate vaccinations? Maybe among our accomplices there are doctors?
It will be interesting to know your opinion. Maybe you will correct or supplement me in something?