The moment came when my dear and tender baby began to turn into a capricious monster. For me it was a shock, but then I learned that this is a crisis of the first year of life. Let's try to understand what it is and what it is eating?
A crisis

As it turned out, every child is experiencing a crisis of the first year, which can begin at nine months and at one and a half years.
Have you noticed that the kid, always so obedient, affectionate, cute, suddenly turned into a catastrophe, destroying everything around? He throws toys around the house. He needs to take everything, touch, disassemble, break. If there is silence in the house, then you understand – it's time to worry, to run to save him and what interested him. On the street, he runs away from you or, conversely, climbs into his arms and does not want to go down.
Sometimes he rolls tantrums, squeals so that his face turns red. And sometimes even trying to hit you. It became difficult to feed him, because he must knock on the table with a spoon, throwing all the food around, pour the contents of the mug on the table, and then clap his hand over the puddle. He suddenly fell in love with bread, but what you cook for him either spits it out, or holds it in his mouth for hours without swallowing.
Familiar?

Crisis is normal
At first I was shocked by everything. Then I learned that this is a crisis. And there is nothing terrible in this situation. This is normal.
The kid began to walk, new heights became available to him, he understood that his parents were different – adults. And adults are doing something that he can not, take things that he can not. And he also wants! And he wants to do everything himself. Independently get a toy, open the wardrobe on your own, eat or dress yourself.
He wants to tell you a lot, but he cannot always do it. Therefore, he sometimes begins to freak out, unable to explain to parents what he wants.
The vagaries and tantrums are the most unpleasant at this time. The child screams, cries, and in fact – manipulates you. Another reason is the desire to understand how parents will indulge him as far as he is concerned. I noticed this very well when with other people (with an aunt, with an uncle, with a grandmother) my son was sweet and obedient, and with me it turned into a hysterical hurricane.
It is necessary to realize that the baby has become more mature, that he is no longer helpless.
I gave my son the opportunity to be independent. For example, he opens the door when we come home. I open it a little, and then he acts himself. He washes his hands in the bath when we come home.
I teach him to climb on the sofa myself, which is too high for him. He tries to put on his pants and socks himself until he succeeds, but he is glad. My son helps me load and unload the washing machine, turn it on by pressing a button. Self-reliance in a child needs to be brought up, as it seems to me, from early childhood.
I removed above and away all the dangerous items for him. And in the boxes that he opens, she put those things that are not dangerous and interesting for him, for example, pots, disposable dishes, small chopping boards, non-glass jars, etc.
When he starts asking for my attention, I give him attention. But I quickly annoy him as a toy, and he is interested in something else.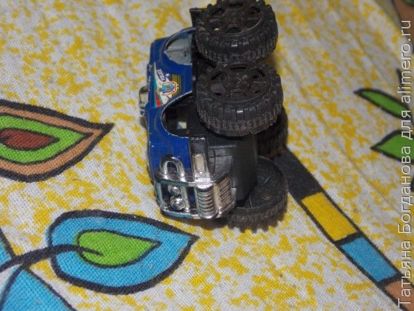 I deal with him. We figure out what parts of the body toys have, study musical toys, dance, sing songs, etc.
I try not to indulge his whims. Although it is difficult, because I can not look at my sobbing child. But I understand that if now to fulfill all his whims, then the crisis will end, but the tantrums will remain. Therefore, when the son cries out especially zealously, I tell him that I love him and wait in the kitchen when he calms down. And leave to drink tea. Of course, he almost immediately runs after me, but without a roar. When the son calms down, I embrace him. Maybe it is wrong, but it works.
And most importantly – do not be nervous, because no one said that raising a child is easy.
And how did you cope with the crisis of the first year?