I have a teenage son. He was 14 years old. And here it is – a transitional age, here they are – problems. I had no idea how difficult it would be for me. And then the son also began to lie.
I no longer know how to be and what to do. One hope for you – can you tell me how to wean a child to lie?
The desire to please help to beg
I recently talked to my mom on the phone. She said that they are planning to give their grandson skates for the New Year. The gift is not cheap. And I after all know that they have a small pension, and a significant part of it goes to dad for medicines.
My mother declares me with such reproach that I do not know that my son urgently needs skates, because he signed up for figure skating, which he and his grandfather had dreamed of since childhood.
Yes, he did not record anywhere! And he needs skates in order to drive hockey with the guys in the yard all day long after school. And because of this, he threw lessons. But Grandma doesn't even want to hear that her grandson simply took advantage of their desire to beg for new skates.
Avoiding punishment is easy – you have to lie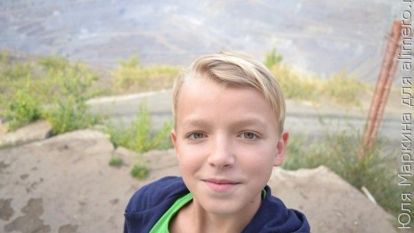 A son comes back from school, I ask him what was asked of him – he names several tasks that he allegedly performed in the class with everyone else. From oral subjects – read 2 pages.
Time passes, I wonder if he read. He replies that he has read, but refuses to retell, says that they did not ask a retelling, but only reading. And do not mind!
And how many times he told me that he was going to prepare for a test or to write an essay to classmates, and he walked with them in the yard or went to the cinema!
Moreover, I always give my son the opportunity to do what he likes. He has a few hours of free time on his daily schedule.
But this is not enough for him, so he is lying, that nothing is set, or that you have to go and prepare an abstract for two with someone when he just wants to go for a walk.
Saving friends or a lie for good
I think this is the most common lie. My son is ready to support a friend, classmate, anyone. And this is only because he sincerely believes that you can not give out friends. Even if with this lie he harms himself and him – he still lies for the sake of a friend.
I have already tried to talk to him in a friendly and parental way – nothing helps. He promises me that he will try not to lie again and is lying again. I no longer know what to do.
Once I even tried to behave in a similar way – I lied to my son. I know that it is ugly, but I thought that he would feel in my place and would not do this anymore. Son was hurt, but the situation has not changed.
Tell me, dear readers, what did you do? How can I wean my son from lying?
I don't know if it will help you or not, but I read somewhere that when the child returned from school, parents should ask what and how much they asked, and how was the day? What alarmed the child that day? Maybe there was an event that scared? Who grieved and who pleased? Laugh, surprised?
You know, I began to use these rules (although I have a first grader and a second grader) and noticed that such a conversation is more interesting for children, and very soon they began to ask me how My Day was. This is cute and touching.
Already, I am teaching my second-year student to study lessons on his own. I am always there and always will help, but only if he needs my help. Sit nearby and control what he learned and what is not, I do not plan. Gave freedom and my son got a deuce in such a simple subject as Natural Science. He was surprised, because he should not have been called to the board; distressed – he is quite capable and did not receive such marks. I was the only one who asked what feelings he was experiencing now, if he was upset about such a mark. Later, I led the conversation to the fact that this situation could not have happened if my son had prepared himself properly and read the given material.
The eldest son's behavior is lame on both legs))), it hurts him ridiculous, agile and active. To play out all his energy helps him to play football. For me, the only condition before the game is to change into appropriate shoes and clothes. This excitement in the eyes and desire to play can not become a means of manipulation. Take his hockey hobby, become his most devoted fan. He will certainly appreciate it.
I absolutely agree with the two-part mother – you have the most beautiful child, he just needs your support, love and understanding now.
Honestly … do not be offended, please, but … such control on your part would get anyone. And the only way out is to lie to get free.
– Nobody checked and controlled in my 14 years old lessons. Since age is quite conscious and the word consequences have long been known.
– What is bad if the son plays hockey with friends in the yard? And he is forced to hide it from you, because you will scold. What do you think is better? To sit at home at the computer and spoil the eyes and lungs? So that he has no friends? That he did not know how to be friends?
– My son is ready to support a friend, classmate, anyone. – I would be proud of such a son. And your – forced to lie, because you scold him for what he learns to build social relations! But he is in life oh how useful.
Initially, children do not know how to lie. It is we, adults, with our pressure that teach them to somehow excel, in order to get rid of this pressure. After all, they are also personalities, and also love freedom, like all people on earth. And there is nothing wrong with that. We just need to teach them to find a balance between what should and what they want.
Yes, and there is no transition age. He was invented by adults who are not accommodated by uncomfortable children who no longer wish to be obedient dolls without their own opinion, because they had a consciousness, their own opinion and the courage to defend this opinion. Sometimes this is the way ugly – to lie.
My daughter is now entering the teenage period. And I, watching her, noticed that growing up happens in leaps and bounds. There is a surge of hormones – the body changes, the child becomes irritable, he does not know what is happening to him. Snaps, not understanding why he does it … Then I just leave her alone – I do not force, I do not control, I do not demand, I indulge … After a while, everything calms down and she becomes a former, kind, affectionate girl. And if I permanently acted on her nerves? Accumulations would accumulate, and our relationship would be spoiled.
Of course, I am not perfect, but, remembering my growing up and grievances, misunderstanding between my parents and me, I try to become more of a friend to her, and less of a dictator. After a couple of years, she will become an adult, and with all my desire I can not control her, even if it is for her benefit.