It turns out that the eternal problem of fathers and children is not limited to the relationship of generations. It is much broader and often affects not only the parties to the conflict themselves, but also other people who are unwittingly implicated in these disagreements.
I would like to talk about husbands and their children. No, not those that we bring up together, not those that are our common flesh and blood. About children born into the world at a time when your current spouse belonged to another woman, loved her, honored, respected, rejoiced with her, was happy or, conversely, unhappy.
People meet, fall in love, get married and … get divorced. At the same time to predict the development of events – no one is given. When we marry or marry, we plan to spend the rest of our lives with the chosen one. That's just the fate of us completely different plans.
And when love dissolves in bytovuha and no longer have the strength to endure near the once dear, and now at least an unnecessary person, divorce becomes salvation, the straw that the drowning man seeks. And everything would be fine. It hurts, it's a shame, unpleasant. But time heals. Everything passes. And only common children remain.
And when a new scenario looms on the horizon, so strikingly reminiscent of everything that once happened, they somehow don't think about these children. Especially this sin, of course, men. Indeed, in most cases, the child stays with the mother. It is she who becomes a mother, who is not a lone de jure, but acquiring this status de facto.
Dad is there. But he is somewhere there, and he has a new family for a long time, in which, as a rule, there is no place for a child from another marriage.
In fact, this situation is not uncommon. That's just the attitude towards her is different. Frankly, I, like many, have long been a fighter for the rights of the child. I was outraged by the behavior of fathers, who do not care for their children, who put the child from the current marriage in a privileged position, and they often forget about the fact that he was born together with the once beloved woman and his ex-wife.
Adult son
Before my eyes there is a vivid example of how scorchingly offensive this attitude can be. My husband's father also got his family for a long time. For years, my husband, in principle, did not communicate with the parent. Living in different cities, they lost sight of each other.
Dad wasn't looking for much communication. In the end, he has two more children. He enlightened himself to their education. And the first son … well, what a mistake of youth.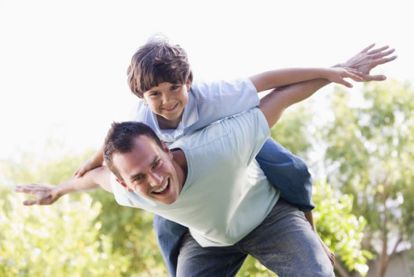 True, a few years ago, their communication resumed. And today they have a fairly good, warm relationship. Yes, and I have no reason to complain about her father-in-law. He is really a good man.
But the trouble is our communication – like a bone in the throat. What do you think, for whom? For his wife, naturally. The presence in the life of her husband's son, grandson and even the former spouse is also an annoying factor. Comes to ridiculous. She blacklisted us on a social network. Her daughters, the step sisters of my husband, are forced to keep in touch with us furtively. And the father-in-law himself, it seems to me, does not advertise our relationship.
But the most annoying, at least for my husband, that my father's wife constantly throws mud at us, says how terrible we are, declares that our son will grow up a bad person. This is me mildly speaking, she is not shy in her statements.
By the way, at first our relationship with her looked a little different. She always smiled, was friendly. And then she invented (she did not find, she invented) the excuse, she was offended and put us on the black list. It seems to me that for a long time she was looking for this very reason to find fault and not to look like a malicious stepmother, and since he didn't want to be in any way, she delegated the work of her fantasy.
Now, for my husband, my father's wife is the enemy number one, because she had a bit of a sacrifice, his family. For her, we all are fiendish, hangers-on, who communicate with her husband only for personal gain. And the poor father-in-law rushes between us and, in my opinion, in complete confusion.
Here is the fun going on in our family. Fortunately, we live in different cities, which noticeably simplifies everything. And then, my husband is already a big boy, he does not need upbringing, he should not be put on his feet, taught, or helped with the search for work. It has long been formed as a person, it works and is quite successful.
How would my father-in-law's wife behave if his son was an innocent child who needed so much? With kids and teenagers is much more difficult. After all, their intervention in the lives of parents is much more serious.
Another teenager
A great example of this is my sister. Her husband also has a son from his first marriage. No longer a baby, but also not an adult. Teenager. The most difficult problem age.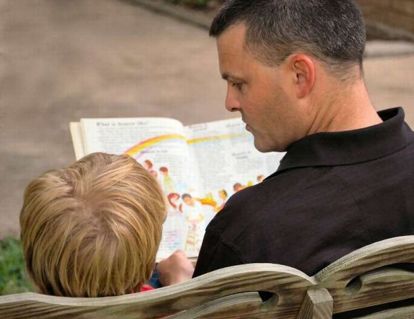 It should be noted that when she got married, her sister was somehow more positive. Acquainted with the boy, decided to make friends with him, tried to maintain communication.
The problem, however, was that the opposite side wore the boy tightly. Former mother-in-law of the sister of the sister tried her best. Of course, the boy was more eager to listen to his grandmother than to his essentially foreign aunt.
As a result, the relationship developed, but not quite as we would like. Yes, the sister communicates with the husband's son. They often spend time together, go to rest, go to the cinema, take him to their place for the weekend. Only this communication, in which from the boy's side a certain contempt comes through, greatly strains my sister. She tries not to show it, but every day it is becoming more and more difficult.
The situation is aggravated by the fact that the husband's son constantly inserts sticks in their wheels. I do not think that he comes up with it himself. But still…
For example, he knows that Dad just bought a car. The acquisition somewhat shattered the family budget. So, the boy urgently needs a new computer. At the same time, the old one is still on the move, it does not fail, it works well. But his silenok is not enough for any particular mega-game.
It should be noted that a couple of months this state of affairs did not upset the child too much. And then overnight it turned into a problem. Urgently needed a new processor. Dad explains that there is no money yet, they will be in a month or two, then they will buy it. As a result, the parent and his wife are enrolled in the ranks of worthless, cruel people who have pity for the poor child.
In addition, the sister often has to make concessions, forgetting what she personally wants. In the movie, they watch that movie that attracts a child. They do not go to rest abroad, but go to the Caucasus, because there are problems with the removal of the boy.
At the moment my sister is expecting a baby. And now I wonder how her relationship with her husband's son will develop when the baby is born? Will she be ready to sacrifice the interests of her own baby, as she now often sacrifices her own, for the sake of someone else's child?
And you know, after the situation with my sister, I began to understand my wife-in-law a little. Not her insults, of course, but, rather, feelings, emotions. Of course, from the point of view of universal values ​​and morality, its behavior is hardly considered appropriate. But where to put your emotions? How to learn to manage them? And is hypocrisy better than the manifestation of true feelings?