I would really like to have two children. Somehow I had an image of a family with two babies in my head. I already gave birth to one child, and now I wondered when is it better to plan the birth of the second baby?
Difference up to 2 years
My mother-in-law told me several times that it was difficult to have two small children, but it was better. Immediately shot out with diapers, gowns, lures and free. And kiddies are not bored with each other.
I do not really like this option. First, it's hard for me to imagine myself with two young children. I barely manage with one, and here are two. During the walk, both children run in different directions, both make noise, both act up, both are ill. I can not imagine how to survive all this, especially if there is no support from parents and husband for days at work.
Secondly, for a woman's body, it seems to me, a very big stress. After the birth, my hair fell out badly, the skin dried up and in general I didn't look very blooming. That is, pregnancy greatly depleted reserves of my body. And then a new pregnancy follows. What can I offer to a baby growing in my tummy?
Second child after 3-5 years
The age difference between me and my younger brother is 4.5 years. I remember that I rather actively helped my mother with him. She was able to look after her brother for a few minutes while her mother was taking a shower or preparing to eat. Could stand on the street, shake the stroller while mom ran to the store.
It also seems to me that the mother's body is fully restored during this period and is ready for another pregnancy. And baby care skills are still fresh in the memory.
Well, and not least, strollers, swings, tricycles, scooters do not have time to become obsolete or stand idle for a long time, blocking the living space of the house.
Also, the age of 3-5 years already allows the older child to explain something, to prevent the active experiencing of children's jealousy.
The obvious disadvantage of this state of affairs for me is the departure to the next decree, at a time when I am so thirsty for publication.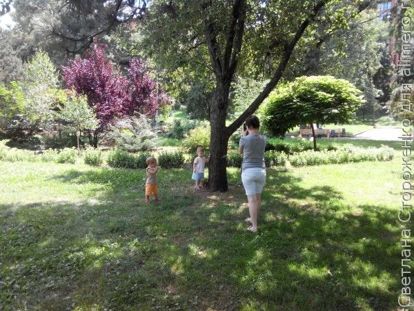 First child first-grader
In this situation, I heard not many reviews, but they were all about incredible difficulties.
The first classes require a decent amount of time for homework. In this case, the lessons last only 2-3 hours and you need to be able to bring and take the child to school every day. And it is extremely problematic to do this with a newborn or a very tiny child.
In addition, we should not forget about the crisis of 7 years, when the eldest child from a carefree baby turns into a student with his responsibilities. And then there's an additional stress factor in the form of a new family member.
8 years or more difference
Among my friends there are quite a few families with children, whose age difference is more than 8 years. They all also talk about the complexities of such a big difference in age.
All children's attributes and things have already been given away or sold, and therefore they have to be acquired anew.
Children have no common interests and older children often perceive a new family member as a burden. And do not expect much intimacy between children with such a difference in age.
But the indisputable advantage of this situation is that the older child can take care of himself independently and even look after the younger one.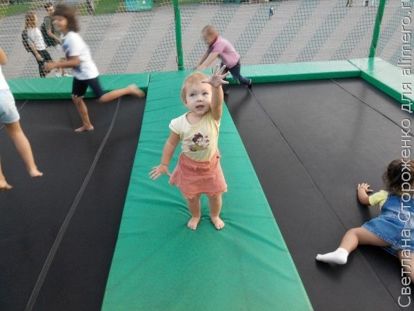 What do experts think about this?
Gynecologists agree that the optimal difference between pregnancies should be 2-3 years. And a year since the cessation of breastfeeding. That is how much time the female body restores its reserves.
Psychologists It is recommended to plan a second child not earlier than in 3 years. This is due to the fact that every child is important maximum attention of parents to this age.
Anthropologists came to the conclusion that the reproductive cycle of a woman as a biological species is on average 3-5 years.
What do you think, what is the most optimal age between children?


I saw your, Svetlana, topic in the phone application and immediately went to the computer to leave a comment.
You wrote it all right here. I say this as a mother of two wonderful girls with a difference of three years and three weeks … First of all, I will say that I always wanted two children and now I am incredibly happy, looking at how they all the time are together: they play together, read together, quarrel together they get sick together, bathe together, grow together.
Yes, this was not always the case – in June she will be 7, and the youngest 4. Even a year and a half ago, the eldest all the time was hiding from the younger, because she prevented her from playing, drawing, reading, etc. And now all their games are just for two and it's so great!
Even if they get sick (and they get sick, as you rightly noticed in your topic, they are always always together), then again they are not bored at home on the sick-list – they are not in computers, not in tablets, not in phones (like most of their peers – older), but in books, pencils, crockery and dolls … If they had a difference of more than three years, I think that the period of this understanding would have come much later … And if less, then, accordingly, earlier.
Taking into account the not very stable material condition of our family, having learned a little that I was pregnant a second time, I immediately went to work, warning the management that after 5 months we would have to part again … But I returned to the team very soon – when the baby turned one and a half years old. The fact is that, looking at her oldest copy, she grew up an incredibly independent and developed girl, went very early, sat down in a pot and spoke – in a year and seven she had already gone to kindergarten.
Regarding the dowry, Tanya doesn't need anything from the first day, she has everything … That's just interesting to watch photo albums, when she looks at Dasha's baby's picture, asks: Why does Dasha want to wear my jacket (pants, dress, etc.) .) wore? But the younger one is much smaller than the older one at the same age – now she wears Dasha's one and a half to two year old things … And now, of course, we buy everything in two colors.
I will also say that Tanyushka and I did not plan for my husband — the Lord God sent us such happiness.
I'm sure, Svetlana, that you will make the most correct decision in your life and will be the happiest mother in the world of two, or even three kids.