After the appearance of a toddler in the family, relatives, friends, and just acquaintances consider it their duty to wish him to grow obedient. Obedience is considered a near priority for children. But is it really? Let's look at this quality from different perspectives.
How does adult obedience look?
Imagine the situation. Guests came to their parents, they all sat down and talk intelligently. And at this time the child is playing and making noise. Of course, he must be pacified, and even show how obedient he is.
In general, parents order the baby to sit and be silent. And he sits and is silent. Great result, isn't it? Guests praise the kid, parents. Everyone is happy, if not for one but!
What does a child mean by obedience?
He knows perfectly well: if he does not obey, screams will begin, slaps on the pope, and everything may end even standing in the corner. He does not need such a turn of events.
However, his desire to play has not disappeared anywhere. He still continues to think that he behaved correctly, and it is not the parents who are right. For him, obedience is a CHEAT. I will do what they ask me for, but I do not think so, your little tot thinks at this time.
The result of obedience
It turns out, seeking obedience, the parents teach the child to cheat. Do they really want this result? Hardly.
Although, if you think about it, it is even good if this is so. From cheating in this life can not escape. And whether you teach it or whoever is not so important.
But the problem lies elsewhere. The obedient child loses his mind. Rather, he has it, but it is easier for him not to express it. And what kind of person will eventually grow out of it? Inactive, afraid to once again offer some idea.
We are looking for a suitable option.
Of course, it is much easier for parents to live with an obedient child. Enough for him to order and he meekly performs. It is much harder to make a child an equal partner, a friend. Why do you need it?
Here remember how you behave with friends? In case your friend disagrees with you, do you just shut him up? Hardly. Most likely, you are trying to convince him, and maybe even you accept his point of view, because you are convinced that he is right.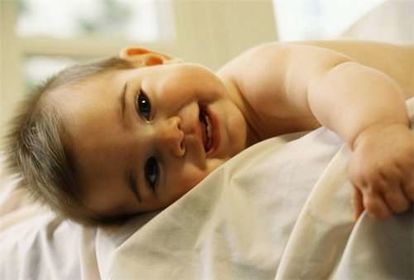 So you need to do with the child: look for ways to prove to him his case and listen to his arguments. Then the communication will be equal and, as a result, you will grow a confident man.