We got married when my husband and I were 20 years old. Having finished my studies and started working, I began to think about children. All conversations with her husband ended in quarrels. He did not want children. I decided to find out why this is happening, what my husband is afraid of and why he does not want a child.
All my questions about this, my husband answered very sluggishly and evasively. I tried to figure it out myself.
How I persuaded my husband

At first I thought that he was afraid that we would not pull the child financially. My husband just started working, building his career. The apartment we had was rented, but we did not live in misery. We could even afford to travel abroad once a year.
Then I began to consider the situation that the husband imagines the enormous difficulties associated with the presence of a small child. This means that we will spend a lot of time on the child who will need to be fed, clothed, bathed, entertained, treated and raised.
The husband admitted that, most likely, precisely because of this he worries. I, too, honestly, was afraid of responsibility, but also understood that children are an important part of our life. I really wanted to become a mother of rosy cheeked toddler.
My conversations and beliefs provoked new conflicts. Husband often closed in on himself, leaving the conversation. Then I changed tactics. I casually talked about how happy families are with young children. Passing by the playground, I sincerely was moved by rosy-cheeked toads.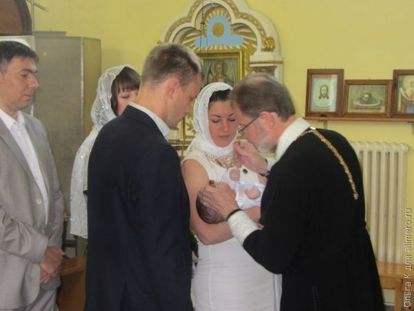 Leisure with his son
Once we were invited to visit friends, whose son was 2 years old. The head of the family enthusiastically talked about how great it is to be a dad of the boy, how he is waiting for his son to grow up a bit and they will be able to play favorite hockey together, go to football, fish, and just chat.
After returning home, her husband admitted that he wanted to try himself as a dad, but he was afraid not to cope with this honorable duty. I said that he would be the best father in the world.
After that, we often went to visit these friends. The husband has already attempted to play with their baby, began to get used to it and ceased to be afraid of children.
Some time passed before the husband agreed to the child. But he came to this consciously, and I am glad of it. Now we are planning a second baby. Husband dreams of a son, because he has a beautiful daughter!
Did your husband immediately agree to the child? If not, how did you persuade him?