When a woman is married with children – this is normal. Everyone treats this calmly, except that a couple of sarcastic remarks of the neighbor grannies can be heard. But when a man with a trailer, it causes a dual reaction in society.
Anya married gathered!
I have Aunt Anya. She is older than me literally a dozen years. But because of her eternal employment and career growth, she missed the bride of the year. I looked around, and no one was calling. But she is a resilient girl, again plunged into work. And it was this work that thanked her.
She met a widower client who had two children in addition to a broken heart. But Anya missed this moment at first and decided that the children were not a hindrance. If she copes with a staff of 20 people, then that for her is a lovely boy and girl, 12 and 14 years old.
She did not give due attention to the fact of children, for which she paid. True, not very much, but still …
When she only told us about her desire to get married, we all began to tell her that the coma of the role of the wife was waiting for her most important role – the stepmother. And the stepmother should not be from Cinderella. Knowing Anin's character, we all wanted to add a little sentimentality to her harshness.
Anya got married without taking into account our advice. And when she moved to her husband's apartment, I realized that now she needed to make breakfasts for 4, go to parental meetings and put the children to bed first, and then her husband.
She was not ready for this. Everything irritated her, she did not know how to find a common language with the children, how to interest them and endear themselves. And the husband watched from the outside for her difficulties.
The children annoyed her, but they did not catch it. This was the main advantage. They wanted them to have a mom, they needed care and attention. The children, instead of finally finishing off Anna, began to teach her to live with them. They from the category of enemies turned into friends. We tried to help her around the house, did not load with school problems, gave free time and did not take away personal space.
Anna accepted their help. Today it is a happy and full family. Unfortunately, Anya cannot have her children, so for her husband's children she became a real mother, not a stepmother.
But how much was negativity initially, as soon as she announced her desire to connect life with a man with children. Even our neighbor, Vladimir Ivanovich, a professor of unknown sciences, once told her that it was easier for a man to become a father for other people's children than for a woman to gain the authority of a mother.
But Anya could, I am happy for her and for those children who have found a mother.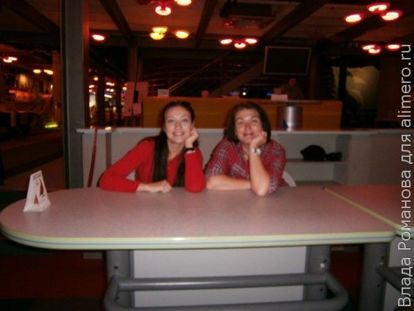 Looking at her situation, I can see that it's probably more difficult for a girl to accept other people's children than for a man. Her responsibility level is greater, sensitivity is increased. It may interfere. And not everyone has a maternal instinct. A man that – a couple of slaps in the ass and he is a legitimate dad.
A woman who husbands a man with a trailer should be very clear that she was also taken on the role of mother.
Would you be able to raise other people's children? Maybe in your environment there are such stories. Share it?