Autumn is a dangerous time for a child. It is cold in the morning, hot in the afternoon. In the jacket, the child sweats, and in a blouse – can blow. And, in addition, terrible mutant viruses, which dream to settle on children's nasopharynxes, wake up.
I hate this time of year, or rather hated it until some time. My daughter was constantly sick in the fall. We were simply registered in the children's clinic. Injections, physical procedures, paraffin and mustard plaster – were our autumn satellites. I am very tired of such a lifestyle. Can you imagine how tired the child's body is?
Pediatricians do not recommend anything for prophylaxis. Conventional drugs to raise the immunity do not help. Not only are they not cheap, they are also helpless in front of viruses. And antiviral drugs – a complete deception. How many we have tried, there is no result.
But I found alternative methods for the prevention and treatment of viral and acute respiratory diseases. I will not recommend them to you, I do not assume such responsibility. But you can, after reading my article, draw certain conclusions for yourself and make your own decision regarding the treatment of your child. There is nothing dangerous in my prevention methods, but each mommy knows her child better than anyone else.
Cheers! My prevention methods
So, that's what I'm doing.
1. I really love dietary supplements.I know that many people are skeptical about them, but there is such a huge field for choice that you can argue.
I use colloidal silver. Firms that produce it a lot, and the pricing policy is different, so I will not advise something specific. I will say that you can read more on the Internet if you wish.
Silver is the most powerful antibiotic in nature. No wonder they have eaten and drank silver cutlery. Silver kills viruses and stops the inflammatory processes at the initial stage.
Therefore, as soon as I see that my daughter begins to smack her nose, I drip silver into her nose. Runny nose passes in 1 day. And if the disease began to develop further, then a couple of droplets drip under the tongue. Believe me, business does not reach coughing.
2. Ozone therapy. I have ozonated oil on hand. (Oil saturated with oxygen). It is not very pleasant to smell, but very useful for the child. I don't need to get involved in it, but if I go to places of large crowds of people and children, I'll bury my nose in my daughter. Oxygen destroys viruses and pathogenic flora in the nasopharynx and prevents the multiplication of infection.
3. Vitamin C. There is nothing better than dogrose infusion. For a child, it is very pleasant to taste, and the content of vitamin C in one glass replaces a kilogram of lemons.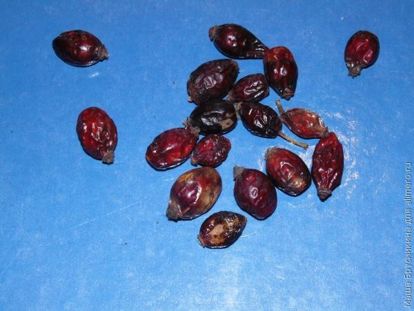 Now I'm not afraid of autumn. During this year we did not suffer from viral diseases, only in the summer a little bit of ice-cream had been eaten, and our throat was seized. But this is minor compared to previous years.
These are not my last methods, but I told about the main ones. May my daughter and your children be always healthy!