Usually, taking the children to the garden and school, I go to feed our pet, the hamster bagel. Most often, he goes to greet me, and at the same time to check what was brought to him for breakfast. Alas, on that hapless Monday from the house so no one came out …
My fears were confirmed: Bublik died, not having lived only a month before his three year anniversary. Immediately I called my husband to consult on how to proceed. We unanimously decided that I would take care of the funeral myself, without waiting for the children. But the question of how to report the death of Bagel, remained open.
Talk or hide?
In preparation for the ritual, I was thinking how to explain the death to the children. Or maybe you shouldn't explain anything at all? The pet store is located across the road, buying a twin of our dzungarik will not be a problem … And yet, I chose the truth.
I perfectly understand those parents who invent that the departed pet ran away, fell ill and ended up in the hospital. Of course, the children are upset, but at least they still have hope that the pet will return, and in case of death this hope is not … My parents also once said that the parrot had flown away, but I still knew that he died . From where I can not imagine.
Simple and necessary words
Until the evening, I had enough time to think about how I would deliver the news to the children. I perfectly understood that the youngest, who is 2.5 years old, is hardly aware of what happened. Therefore, I focused on talking with the older daughters.
First of all, I had absolutely no idea how to start a conversation, in what tone it should sound. Everyday? Then the daughter may decide that the death of the hamster did not upset me at all. Tragic? It is not far to provoke a tantrum. Therefore, I decided to start a conversation only when the children themselves notice that the Bagel is not there.
The second thing that worried me a lot was questions related to death. And there could be a lot of them: what happens to a person or an animal after death, where the soul flies, is there heaven and hell … The children's inquiring mind could invent even more tricky questions, and I didn't even know if I was ready for them.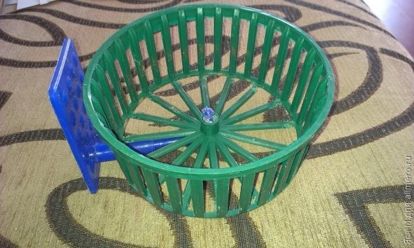 The conversation with her daughter took place in the evening, when she had already done all the lessons, had dinner and came to the aquarium, to check how the Bublik was. I heard her searching through all his houses in surprise and cursing that the hamster had escaped again.
He did not run away, – I entered the room and honestly told about everything. My daughter was crying, I was sad too. It was an honest sadness and honest tears of the loss of a dear being. I waited for tricky questions, but they were not followed, as well as tantrums. We just felt sad together, recalled how they caught a nimble hamster when he ran, how he once bit my finger, how angry he squeaked when we just bought it …
Of course, we are thinking about having another pet, but we are not particularly in a hurry. It is necessary to survive a pet's death, get sick, and this takes time. In any case, I am glad that I didn't hide the death of my pet from my daughter, it allowed her to survive the bitterness of her loss.