Every person has his own extraordinary talent! Someone sings beautifully, and someone skillfully owns a pen. One has the gift of persuasion and can easily organize others, and the other is incredibly handicraft — sews, knits, weaves … But more often than not, a person has several wonderful abilities that you just need to find and develop in yourself. And it is easiest to do this in childhood.

Errors and ways to avoid them
After all, children feel that they are able to achieve all their goals. In most cases, they only do what they like and enjoy. And if it does not deliver, then they do not do it at all (or they do it all the same, but with creak and hysterics). And the children sincerely believe in what they can become, whom they want: both astronauts and presidents (oh, learn to this and adults 🙂
And parents, whatever one may say, are authorities for children, guiding stars, examples in absolutely everything! Kids at the conscious age (2-4 years, when the child already recognizes himself in the mirror and perceives the world less abstractly) adopt the behavior, habits and even the thinking of their parents.
If a mom or dad complains about life all the time, then the child literally records these words in his mind! That is why it is very important from the first day of a baby's life to lay in it only a positive attitude, the desire to move forward and upward, a fiery faith in their talents and dreams.
But this is me, by the way. Although … The attitude of the child to their talents depends largely on the parents – their personal attitude to their own abilities and talents in a particular area of ​​their child. Parents VERY strongly influence the development of the talents of the baby. The two most annoying and terrible mistakes are to overload the child or, conversely, to prevent him from creatively opening up.
The first case vividly reflects the anecdote that personally makes me laugh through tears. Because it is so sad that it is not even funny anymore. Two friends talk, and one says to the other: In childhood I had high, very high hopes and … I was crushed a little. This situation of putting on a baby is very common in modern society, because the field for activity is vast – I want everything at once.
Another case is when, on the contrary, I do not want anything. Neither parents nor children. Of course, the absolute rejection of various circles and extra classes can be justified by a number of good reasons (for example, material opportunities). I am now talking about a different situation where adults, consciously, at will or against the wishes of children, do not take them to classes, although by all criteria they could.
Two terrible mistakes. Two extremes. What is more dangerous, and you will not tell right away. It all depends on the child and the atmosphere in the family.
I do not argue – parents know better. To drive in circles or not to drive. To develop all kinds of his talents or not to develop any of them. Only, you see, balance in this case, the child is extremely easy to lose.
I know two wonderful families. In one, a beautiful girl is growing up, and in the other, a wonderful boy. The girl is engaged in a lot, makes great progress, but also gets tired decently. And the boy is completely free of circles – he walks with his grandmother for a long time and plays the console without restrictions.
The question is which of them will find their talent sooner and will develop faster, grow personally. I note that the girl loved sports with all her heart and does it with pleasure, but the boy is naughty, though very cute. In addition, the girl's mother is no longer heavily burdened by her – they stopped at the pool, beadwork and Sunday school (work). Happy End
How to avoid these two mistakes? Stick to the golden mean. How to stick with it? I do not know, only the eyes of the parental heart are strong here.
However, I believe that a child should play sports since childhood. For myself. To grow healthy and strong, as well as to form such qualities of character as endurance, patience, inner strength, striving forward and upward and self-confidence. And so that during adolescence not to suffer from, say, an extra five kilograms (most likely the girl who used to dance in her childhood will feel more confident in the age transition than the one who consumed her mother's pies without any sports influence)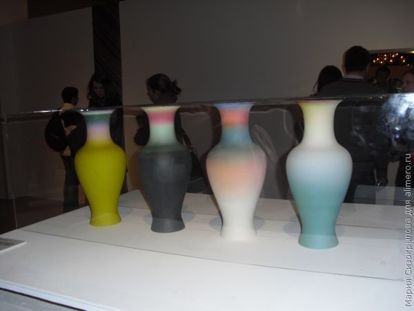 Of course, the parent of the heart feels that it is better for his child. What is more important. What is easy for him and what is not. And yet … Childhood is such an opportune moment!
Suddenly you have a future actress growing up (and you make an athlete out of it) or, for example, a sportsman who you intend to make an artist? One does not interfere with the other, of course. As the saying goes, if a person is talented, he will feel and reveal his talent. But when there is a unique opportunity to ALREADY start, why miss it?
My friend told me that in childhood his parents persistently took him to art school, although with great pleasure he studied engineering and loved mathematics very much. But the paintings were painted without excitement, through force … Soon, the mother nevertheless realized that she could not raise the second Raphael and gave her son the opportunity to choose independently. This is the first method. Send a child to those classes that he likes.
And so you do not have to ask, you need to watch. What does a child like especially? What is he ready to do for quite a while? (This concept is very conditional and is understood differently by each child) What makes your eyes burn? Sometimes the actions speak for themselves – so, my cousin from the first days of her life could not be without movement, all the time somewhere running (even in the crib), a kind of motor. We immediately realized that sport for her would not be just a hobby.
The third method. If you just can not understand what the child likes to do. Write it to open classes in different sections and circles (with a certain interval so that he has time to rest). Then look at his reaction, ask around … I think you will immediately feel that your kid had to like that.
I repeat, I believe that a child should play sports since childhood. For yourself and your health. It is also necessary that he has a spiritual basis. My cousins ​​grow up in a family of believers and go to Sunday School. Looking at them, I understand that it develops them, strengthens the moral ground on which beneficial fruits will grow.
Developmental creativity is the same. It must be in the child's life!
Of course, every mother knows all this. Every parent. And still. I didn't attend circles in my childhood, although I really wanted to (I really didn't have the opportunity), and now I'm missing this.
But if it really doesn't work out, then you can do it yourself. Fortunately, now materials – the sea, the options – the mass.
How did you discover talent in your child? Do you take him to mugs for extra classes? The child is not capricious? Tell that!