The May holidays. The weather is great. What is not a reason to gather with friends and go on nature? All our friends are family people, and everyone has 2 children each in the family, it turns out funny …
What am I talking about? Oh yes. I remembered. The fact is that I like to observe the relationship of parents and children. So this time I had another topic to think about. Let's talk?
My observations in nature
While the adults laid the table, lit the brazier and cooked kebabs, the children frolicked together side by side. I looked at my eyes, smiled at their sincere laughter, was amazed at the inexhaustible amount of energy.
And also, – periodically shuddered from the terrible shouts of one of the caring motherflies. Its constants: do not soil your hands, do not run, calm down, throw out the beetle, as if cutting the atmosphere of comfort and joy as if with a sharp whip.
It seemed to me that she really wanted to be the best and caring mother among all the others. So that her sons do not run, do not shout, do not appear suddenly next to a whole handful of beetles or frogs, so that … But wait, because then it would no longer be children, but just some biorobot.
Noticing my puzzled look in her direction, my friend decided, as if to justify herself. I began to persistently argue that without shouting I could not cope with her blockheads at all.
And then it completely struck me with a story about how he screams at the elder when his homework is checked. Is she really sure that she will be able to scream to achieve obedience and the progress of her sons in school ?!
My tricks in talking to children

1. I turn to a whisper.
I do not argue, sometimes you want to shout that there is power. But it is better to try to hold back emotions, bend over to the child closely, closely, look into his own eyes and whisper in his ear, I want to convey to his understanding. I tried, and I really liked it.
And we'll see, or a little later, instead of a sharp one. After all, children react very sharply to outright refusal, and if they are also hungry or tired, then with a careless word you can provoke a real tantrum. And because I do not cheat them, just leave myself time to think.
3. I am not afraid to ask for forgiveness.
The first time is difficult … and the second is not easier. But what to do? I am not ideal, and I tend to make mistakes. As, however, and all people. However, I learned to admit my mistakes, and I teach this to my children. By example
4. I use the signal: stop, the game !.
I coordinated this phrase with the children beforehand and only speak it if their game becomes too noisy or traumatic.
5. I always look in the eyes.
Eye contact is very important. So the child understands – I hear everything he says to me. Not just listening, but hearing. Yes, and my words certainly will not fly past his ears.
6. I remind you that we all learn something.
I do not know people who can and know absolutely everything. That is, we all constantly learn, and, therefore, sometimes make mistakes. Therefore, if my child inadvertently does something wrong, I always reassure him with this reminder.
When a child doubts his skills, abilities and strengths, when failures follow one after the other – my duty is to support him, to convince him that everything will work out. I often confess that I myself did not know how to do even half of what I am doing now easily and quickly.
8. Always present in the conversation.
Of course, it also happens that in the evening the forces are already running out and you don't want to listen or speak. But I can't afford to answer mechanically or just pretend to listen and think about my own. I just can not…. May I be able to set aside for a conversation only 5-10 minutes, but I will honestly participate in it, listen, hear and respond.
9. I always confess my love for them.
Yes, I am often angry at the mess, noise or ignoring my requests. It happens in punishment to deprive children of sweets or entertainment. But my love for them is unshakable. Permanent. Unconditional. That is why I whisper my most important words to my children every day. Words of love. I confess to them that I will always love them, no matter what happens. LOVED, LOVED, AND I WILL LOVE!
EVERYTHING IS NOT SO SCARY IF IT IS POSSIBLE TO Laugh At This! And a broken vase. And the way I look ridiculous. And even his son's soiled clothes are not the worst thing in life. Is it possible to get angry because of the little things?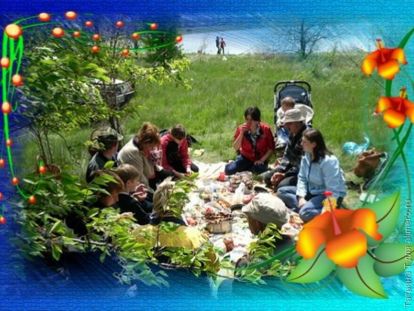 Do you think this approach is better than the severity of my girlfriend?