Probably every mom faced the problem of food poisoning in her child. I was no exception. Although the season of fresh nitrates is not yet open, but apparently, the harvest of the last year is no longer up to the level of usefulness.
Food poisoning at the daughter
It happened 10 days ago. On the eve, nothing foreshadowed any problems. The diet of the daughter that day did not differ from the previous one. For breakfast there was oatmeal, for lunch – soup, for dinner – buckwheat with chicken. Between these meals I gave cookies, apples and a banana.
Most likely, it was the fruit that led to the poisoning. As the doctors later explained to us: by May only the fruits sprinkled with any filth remain alive.
In general, at night the daughter began to vomit. In the morning I called a doctor. We were told to give a teaspoonful every 10-12 minutes rehydron, tea with sugar and lemon and Borjomi mineral water. Then give activated carbon to remove toxic substances, and stimulate the stomach to work with the mezyme.
Situation without improvement
Unfortunately, the methods proposed by the doctor did not help. By evening, the daughter began to lay on the bed and roll her eyes. We went to the hospital. There she was given a drip. By the way, I will never forget the eyes of the shocked nurses: they cut the little ALL hands in search of a vein, but she didn't even squeak, she was so bad.
Honestly, I did not see the result from the dropper. The next day I continued to give my daughter different medicines and drinks, but again – there was no effect. She practically did not move and absolutely did not react to anything.
It was decided to go to the hospital again. Again dropper. But after her baby at least stopped vomiting. The doctors again told us that there was only one way out: to water and water – often and gradually.
And I watered, but I still did not see the result: my daughter lay all day, did not want to eat anything, did not say, did not smile. I think everyone who has a small child would be afraid of such behavior.
Unexpected assistant
And you know what helped us? The Internet. I personally oppose self-treatment if it concerns a child, but on the 5th day without much improvement I was not up to principles. I read what other moms did in this case. Their answer was unequivocal: you need to drink, but not in a spoon, but as much as possible.
So on the 5th day I poured (by another word, and you will not tell!) To a child, probably, a liter of 3 water. And a miracle happened – in the evening she got up! True, she walked around the apartment, staggering and constantly falling. But progress was noticeable!
The next day I continued soldering. And already for dinner, she began to run!
What to do with food poisoning?
For myself, I have a plan for the future, what to do in case of this illness.
1. Of course, go to the doctor, because it is possible that you have incorrectly diagnosed and the child has another problem.
2. Then, while the baby does not stop vomiting, you need to give rehydron and liquid in a teaspoon – day and night.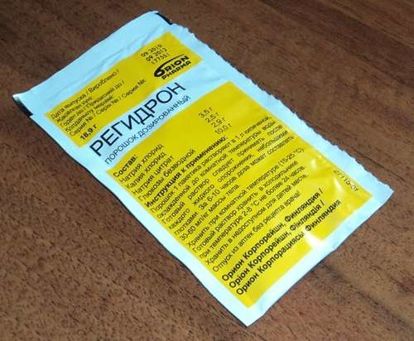 3. If vomiting is gone, then you need to water in very large quantities. How many will fit into the child!
4. Throughout the treatment give something for the stomach and intestines. In our case, it was Mezim and Linex.
Prevention
I used to be suspicious of different fruits and vegetables that appeared on the shelves, when nothing even blossomed at my dacha, but now it is so special!
And I also think of giving my daughter fruit-vegetables, only grown under personal supervision. And our grandfather is already preparing a place in the basement: he wants to store apples for his granddaughter there in the winter.
Did your kids have food poisoning? How did you cope with it?