The world is changing. Mentality, morals, values ​​- everything becomes different. And you know, I like it. And most of all I like the modern attitude of men towards pregnancy and childbirth. To participate in the upbringing of children and care for them.
Take a look around – have you noticed that there are much more men walking with kids ?! Daddies began to be more often at parents' meetings and at children's matinees. And how many men decided to attend the birth of his beloved! This makes me happy! Today I want to refute several myths about fathers, held and future.
Myth 1. Mum for the newborn is more necessary, than father.
Who decided? Do not the men themselves, looking at how we almost telepathically communicate with the crumbs, understand their needs and desires with a half sigh? Well, of course, we were luckier! It is we, women, who become the vessel in which a new life is born and develops.
Our very nature has given us the opportunity to feel the most tender touches, drowsy stretching and vigorous thrusts of our little ones from the inside. It is our bodies, thoughts and attitudes towards the whole world that change day after day for all 9 months. We just have a little more time than men.
And, meanwhile, the case is quite reparable. Both parents are equally important for a child to the same extent if they take care of him together. Even the best mom in the world can't replace a father's child. However, the most caring father will not become a mom for the baby.
Myth 2. Men always dream of sons.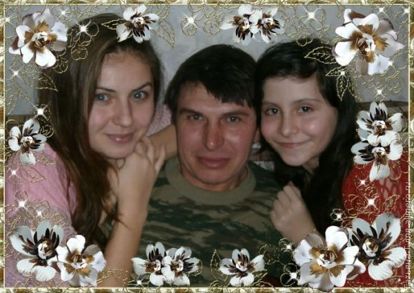 What really needs to be done is the conviction that our true man must have a son – an heir. And it is better that the firstborn. But I know a lot of men, the birth of a daughter for whom – a cherished dream.
If they just imagine a little princess who (whatever happens) will always love them. This is the most faithful woman (besides the mother), because even if she gets married, she will always remain my father's daughter.
Myth 3. Men do not know how to take care of newborns.
And here I radically disagree. You are not confused by the words: do not know how? You can learn everything! By the way, not many mothers, from the first days of life of the baby, are doing everything right. And if the pope is given the opportunity (and sometimes just to push), to show and suggest some simple secrets, you will have a great helper.
I noticed that some things my spouse does is much more delicate and more careful than me. In our everyday life there are simply no phrases: I do not know how. I can't do it. .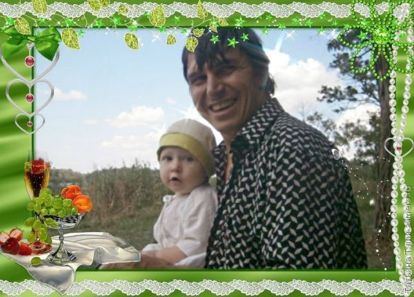 Myth 4. Men are not gentle with babies.
I'm not talking about calf tenderness – kisses in all sorts of places, constant tyskanyah and lisping. Tenderness is, above all, concern. Leave your husband at the bed of the sleeping baby and see how carefully he straightens the slipping blanket. Ask to play with the baby – tenderness will be in his smile and look.
And let your beloved rather stingy to caress at strangers, be sure – his feelings for the child are as strong as yours.
Do you agree with my beliefs?