When I was 4 years old, my parents divorced. Honestly, the process of their divorce, I do not remember, no one cursed at me and did not figure out the relationship. Almost immediately we moved from home to apartment, and my father disappeared from my life for a long time.
He married that woman, because of which his mother kicked him out, adopted her children and soon they gave birth to another child. My mamulechka never married again, and we lived together with her before my marriage.
We live on the same street with our father, but have never met in 16 years. He did not pay alimony, he pretended to be unemployed, the whole business was registered for his adopted son and he seemed to be out of business.
At 19, I got a job – in a large computer company. As it turned out, my boss is well acquainted with my father. I do not know how, but he said to me at work. Repented, apologized, explained, etc. He brought me a gift for my 20th birthday – a laptop. He says – I want to communicate.
I am with him on you, he is to me, Daughter, daughter. Well, I think life will show. And my daddy was gone for a whole year.
On my 21st birthday I wrote a text message that ended with the words: See you after the weekend. I came to work on December 31, brought me a chain with a cross. Well, for reference, my birthday is in August.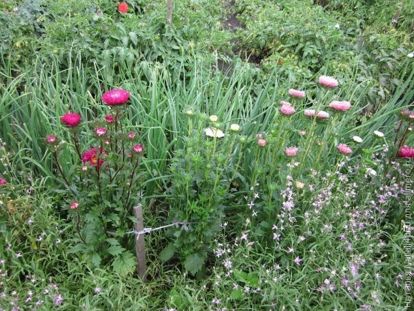 By the way, with my paternal grandparents I maintain a good relationship. Despite the fact that they live 200 km from our city, I visit them as far as possible. At the wedding, of course, I invited them. Well, I think, okay, I'll call my father too.
I wrote to him in classmates that I was getting married and that the invitation would be delivered a little later. He immediately replied that he could not come most likely, but he would certainly congratulate him. The woman arrived 200 km away, but he did not get to the street from the cafe. And did not even congratulate.
The birth of my daughter
When the baby was already 3 months old, he ran into work with my mother. She told him that his granddaughter was born, he said: Understood. That's the whole story. 5 months have passed since that day. From him not a word to the spirit.
And I feel nothing for him, neither love nor hate. Indifferent. It is not like in my life. My only regret is that my daughter will have only one grandfather.