I have repeatedly written in my tops that my daughter loves to cook with me. I am immensely glad that she is interested in preparations and helps me in the kitchen in every possible way. I try not to interrupt this desire, but rather to encourage it.
After all, she is still a little girl and not everything is as it turns out, whether you want to or how I plan. But the fact with which desire and patience she tries to fulfill my requests, covers all errors.
Yesterday she said she wanted to make pancakes with strawberries. And who does not love them? We went to the market for strawberries and sour cream, and we had everything else. She participated in every stage of cooking and we baked pancakes quickly, and cooking was a pleasure.
Time for preparing: 15-25 minutes.
To make pancakes with strawberries, we needed the following products:
1) 0.7 l homemade milk
2) 3 raw chicken eggs
3) 1 small pinch of salt and 2 tablespoons of sugar
4) wheat flour
5) 0.2 liters of water
6) 0.5 teaspoon of vanilla sugar
7) vegetable oil
8) strawberries, sour cream and sugar for the filling
First broke the eggs. Since the daughter still doesn't have much experience in this, it was better to start with the separation of the shell (it is easier to extract the pieces of it later).
Then she poured sugar and salt, as well as vanilla sugar.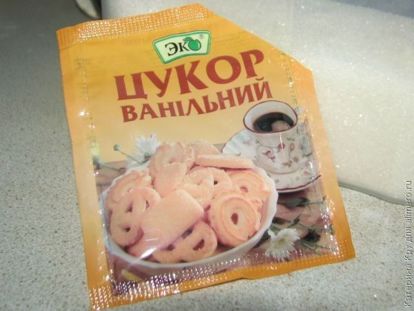 Then I topped up the milk, and she diligently interfered with all the whisk.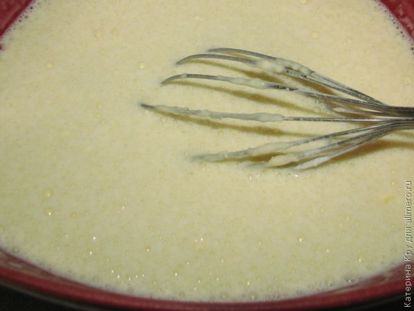 When the flour was added and stirred, we poured into the mass of water and a couple of tablespoons of vegetable oil.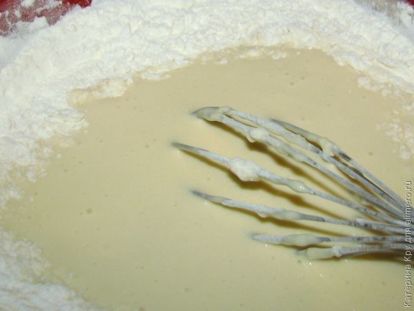 I fried the pancakes myself, as I believe that it is too early to give her a hot frying pan.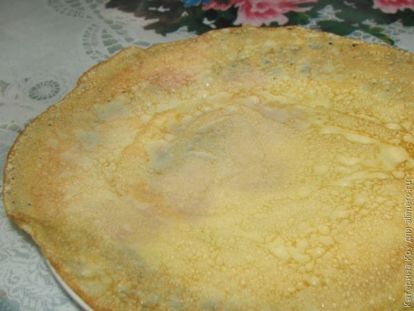 But the daughter was not upset at all, since she had a very important task: to separate the tails from the washed strawberry and cut it into pieces.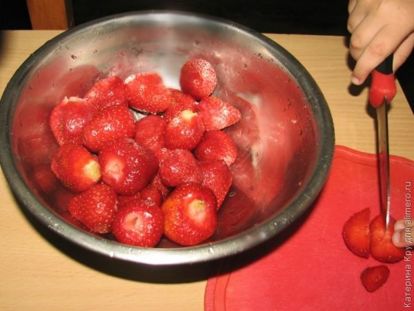 When the berries were prepared, she took the first pancake cooled by that time, decorated it with strawberries, added sugar and sour cream. It was her little masterpiece!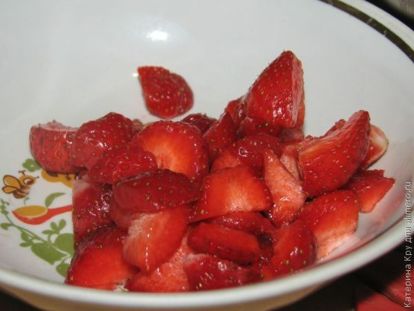 The rest of the pancakes, we stuffed with strawberries and sugar and poured sour cream. Our father was pleased with this dinner, coming from work!