Recently, in our city there was a small celebration at the hippodrome. And my family and I could not stay away.
Ride to the hippodrome
The benefits of horses are well known. Medical procedures, which are carried out with the help of horses, lift almost hopeless children from their feet. And the horses relieve stress, can become great friends and help with depression. Therefore, I was very glad to have the opportunity to go to our hippodrome and introduce children to horses.
I was traveling for one holiday, and immediately got on 3. At the hippodrome, there was an exhibition of dogs, a concert and, of course, horses, the presentation of which prompted me to an excellent idea. And do not give the children to equestrian sport?
Pleasure, of course, is not cheap, but my daughter just raves about horses. She collects them, collects some stickers, CDs with cartoons. Dad buys her books about horses. I promised her to think about equestrian sports. I'll go to the club again, talk to the coach, maybe I will teach my daughter to ride a horse.
We rode a pony, we were allowed to feed the horses, walked around the stables. The horses gave me not only children, but also a tremendous charge of energy for me.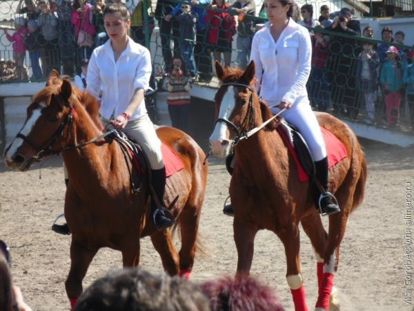 Besides the fact that we enjoyed the contact with the horses and looked at their performance, we also went to the dog show.
It's good that I didn't take a lot of money, otherwise I would buy all the puppies, take half more for free. Yes, and my husband stopped on time.
The dogs were excellent, all kinds of breeds, from small to large. The children squealed with delight, stroking those who allowed themselves to torture.
We have seen all sorts of four-legged friends: Moscow Watchdog, Poodles, Retrievers, Sheepdogs. The children watched all the dogs going, clapped and then all the way home they asked me to buy them puppies.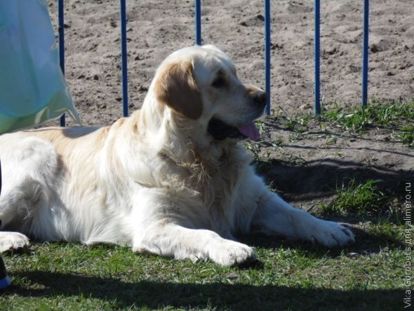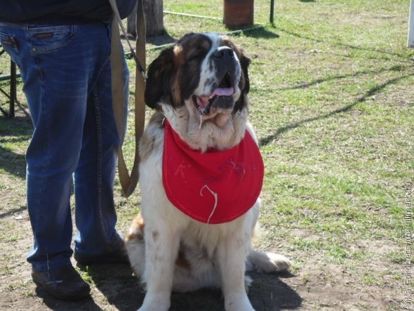 And finally, we got to the concert of the Gypsy ensemble. As a horse and without Gypsies. Everyone danced, from children to old people. The music was incendiary and fun, which finally convinced us that for the holiday we got out not in vain.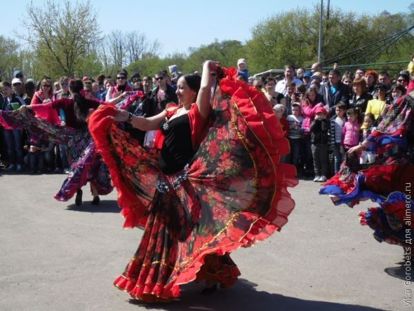 I note that such events in our city are rare, so we got a lot of impressions a year in advance. But the idea of ​​horses and equestrian sports does not leave me. Tomorrow I will go talk to the coach, give my daughter a birthday present – a subscription to the equestrian club.
Animals make people kinder, more caring. So let my baby grow up with the understanding that you need to take care of someone else in this life. And the boys were more enthusiastic about dogs than horses.
And you were at the racetrack, what are your impressions?