Surely, you noticed how the child reacts to advertising on TV.
It is worthwhile for my two-year-old to notice bright, rapidly changing commercials, as you can't draw him away from the screen by his ears. Expressive pictures, music, constant change of actions and plots incredibly attract young viewers.
Harmful goods

I, as a mother, are not satisfied with such close attention to commercials. First, most of them promote harmful products not only to the child, but also to an adult.
Chips, gum, chocolate, chemical bouillon cubes – we are told from the screen that such food is tasty and nutritious.
It is not surprising that the result of this brainwashing is today a large number of children suffering from obesity and gastritis. My niece at every opportunity, ready to eat chips or snacks, and, from year to year, the girl is getting stout.
It's a good thing that, finally, the advertisements of tobacco and alcohol have been removed from television, at least in childhood. Otherwise, this could be a separate topic.
Easy life propaganda

The second fact that worries me is the propaganda of an easy life. Remember, in almost every video we are given to understand that living is easy.
Diseases are instantly treated with sprays and pills, the girl is easy to conquer, smeared with acne cream, and at work everyone is only engaged in drinking tea on the roof of the office.
In general, I think, having gotten used to this since early childhood, a child gets a chance to become a shallow, shallow person with a wrong conception of real life. But the consumer in it will be brought up 100%.
Consumer education

By the way, I read somewhere that children are officially the target audience of advertising agencies. They have a great influence on parents, and they buy these necessary promotional items for children. In addition, children often have pocket money, which the child himself will carry to the nearest store.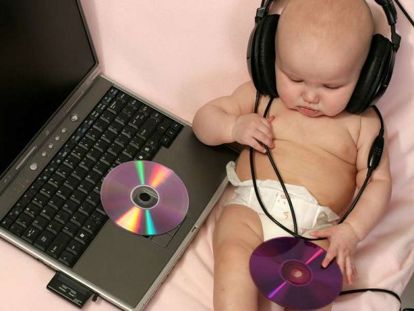 And, of course, bringing up the consumer from an early age, the advertiser ensures the purchase of goods in the future.
Decreased self-esteem

Not all parents can afford to give the child a cool bike or a fancy gadget. And a child stuffed with advertising, meanwhile, has every chance of getting a decrease in self-esteem: I am not fashionable, I do not have what all children should have, they will not communicate with me.
The consequence of this may be, as it seems to me, negative in relation to parents.
Sexual overtones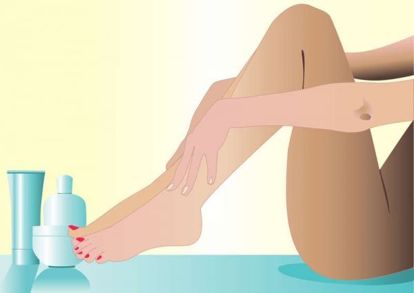 Of course, one cannot get around the fact that most commercials have sexual overtones. Women from advertising speak in sensual voices, wear tight-fitting clothes, flash naked parts of the body.
Men take action only to please these women.
In my son, one day a hypersexual teenager will wake up, so it's not worthwhile to accelerate this moment and make him live.
Advertising slogans instead of Chukovsky

Finally, seeing that my child is watching an advertisement, I remember one friend of the boy, the son of her mother's friend, who in his 4-5 years could not tell anything interesting, except for advertising slogans.
The boy was raised by the TV, his mother had other things to do. So, I have a persistent feeling: if the child knows the advertising slogans, this means that his parents did not do them at all.
Advertising on children's television

Today, advertising can not be avoided even on children's television: Bakugans, omnitriks watches, foolish brothers and the rest of the childish junk constantly flash between cartoons and programs.
In general, our family now has a firm rule: as soon as advertising begins, the channel immediately switches.