All parents recognize that the climate in the family affects the development of the child's personality. However, we are not always aware of how great this relationship is.
When a child is born, we are looking for similar features with affection – eyes, nose, ears. Then we find some abilities in the child that were passed on from the parents.
And when suddenly in a given situation the child manifests behavior that is considered unacceptable, we are surprised. Maybe the child received from us what we really did not want to pass on to him?
From a very young age, the child unconsciously imitates the behavior of adults. An adult child carefully absorbs patterns and patterns of our behavior.
Like a mirror, children reflect our actions. Of course, all people are different, and children will not be our exact copy, but, nevertheless, dependence exists.
Therefore, it is especially important to develop such a reasonable model of behavior in the family, so that later there is no excruciating shame. Choosing a pattern of behavior, degree of trust, openness of relations, rules and prohibitions is an individual matter, and one family differs from another in this matter.
I have developed certain principles for myself, and I want to talk briefly about some of them. At the same time, I emphasize right away that children grow up in a fairly free, sometimes even free atmosphere, but there are still prohibitions.
Own example
I try to behave sensibly, smoothly, friendly. Do not show signs of aggression, do not respond badly about people; criticize particular actions, and not the person himself as a whole. To remember that any unseemly deed or statement can become a conscious or unconscious example for a child.
Of course, in my conversations excessive emotional criticism may slip, but we must be able to stop ourselves.
If the child is not satisfied with the behavior of adults …
When a child criticizes adults, I listen to him, but I emphasize that the child, as a rule, should not criticize adults, and especially teachers.
I try to disassemble the conflict situation without excessive dramatization and find the reason for those or other statements of the teacher, which caused a negative reaction of the child.
Although sometimes there are really difficult situations. Example from life: the child came after the drawing lesson upset.
It turned out that the teacher laughed at the child: You are not very beautiful to paint, but the last drawing (bird) is good. It is clear to me that the parents painted it!
The child said in surprise: I drew it …
The teacher, apparently, even got angry at such stubbornness.
In fact: the parents did not touch this picture. He really came out surprisingly successful, but it was the merit of the child, and instead of praise, he heard undeserved accusations, including the fact that he was telling a lie.
As I got out of the situation: I didn't go to school with the teacher (although I admit that I still had to go and talk). No matter how ridiculous, but here you need a whole examination to prove something to the teacher. But she tried to explain to the child – the teacher is not right in this particular situation, she misinterpreted the facts, but we know that you are a good fellow.
Caution: aggression
I believe that adults should be respectful, correct attitude to others; prevent aggression, which can cause harm to others. So we will set a good example.
Verbal or physical aggression is a frequent problem, especially for boys, but I can proudly say that the level of such manifestations in my children is quite low. At the same time, there have never been any harsh punishments in our family, as there were no strict rules or requirements for strict compliance with the rules.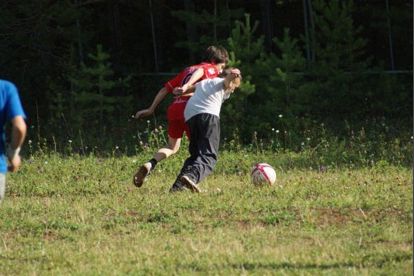 Strictly speaking, experts find certain signs of aggressive behavior and in quite normal vital manifestations: activity, self-defense, assertiveness, perseverance in achieving goals, sports competitions. This is a separate interesting topic; but the obvious destructive, destructive aggression against others is unacceptable.
Authoritarian or authority?
The main plus of reasonable liberty (or rather, recognition of the authority of the child in solving certain issues) – there is no sense for children to hide something from their parents, since they are not afraid of condemnation or punishment. I see that in any situation children behave quite naturally, they do not have to hide or hide something.
Moreover, I believe that it is precisely strict non-appealing prohibitions — an authoritarian and hypersocial parenting style (as experts call parenting styles of overly pedantic parents not inclined to dialogue) can incline a child to duplicity, to deception, and sometimes to auto-aggression and aggression.
Experts recognize that the authoritative style of raising children is the most favorable for the formation of a harmonious personality of the child. Parents recognize the authority of the child and endorse the growing autonomy of children. The family has established rules of conduct, but they can be discussed and changed within reasonable limits.
And by our personal example we can develop the best emotions in a child – empathy, sympathy, And then day after day we will see all bright manifestations in the child and be proud of them. Love and understanding will certainly return as a vivid reflection of our feelings.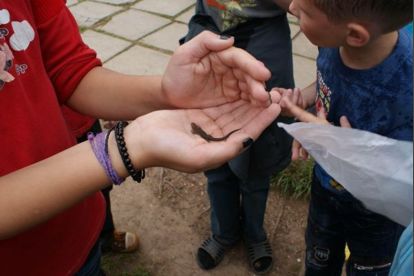 And when a child comes to me, to share something intimate, ask for advice, I am really happy. Trust is the best thing we can expect from children. After all, we are a family, we need each other.