For three weeks now, I began to take my daughter to kindergarten. I really like the teacher, nanny, group. But yesterday something happened that knocked me off – my child was bitten by another girl's face.
What to do in this case?
I read a lot about what to do if my daughter starts to fight other kids or bite them. But she was absolutely not ready for the fact that someone could bite her. Also so much.
What to do in this case, I did not know. The teacher called me in the morning, an hour after I brought the child, and reported the news. My daughter has already been examined by a nurse, treated the wound, she was reassured and she continued to play. But how to be to me, mother of the bitten girl? Where to run and what to do?
I asked ash…
I began to ask Google for advice. It turned out that the articles on how to solve the problem of the bitingness of children are darkness, but what do bitten children and their parents do is zero, zero tenths. Only a few forums with opinions from biting the abuser in response to write a complaint to the district.
Then I decided to ask my friends for advice. Opinions are also divided. Someone recommended to go to the head, someone to express dissatisfaction with the teacher, someone to talk with the girl's parents, and someone just did not pay special attention, because for children such things are not uncommon.
I could not sit still, and my legs carried me to the garden. First of all, I was worried about the physical and psychological state of the child. Therefore, I first went to the nursery school nurse.
I said that I hadn't seen the child myself (because I can't guarantee that I'm not going to blow everything up after what I saw), and asked to tell me about the extent of the injury, how to handle it, and about the health of the girl who did the bite. All the same, the bite is quite strong, with damage to the skin tissue, and even on the face.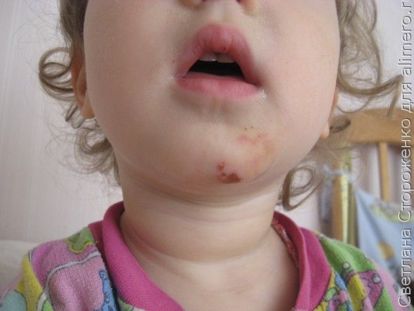 Then I went to the group and asked the caregiver to give me a few minutes in the corridor. The teacher told me how it was, and I realized that she did everything logically and correctly after what happened. Namely: she felt sorry for my child, violated (as far as they were allowed) a lousy girl, took my child to the nurse, calmed her down, called me.
She also recommended me to come for a baby after dinner, as I usually come, because my daughter has already forgotten everything and plays on the fun side. Another tutor mentioned that after lunch the parents of a bouncing girl would come after their child. I really wanted to talk with them, so I decided to still not take the child now, but wait.
After lunch, the daddy came for the little girl. I talked to him. At first I planned to speak in an accusatory tone, but after seeing that the girl's father was worried and upset, I spoke more calmly with him. She told about what I know about biting kids and how you can try to correct their behavior. As I said at the beginning of my story, I owned this information.
Then our girls were brought to the locker room. I brought corn sticks to my daughter and offered to share with one group. Daughter did it with pleasure. I saw that my child was not holding insults and had already forgotten what had happened. I, in a calm, friendly tone, said to the biting girl out loud that it was impossible to bite my child. The task of these words I saw was not bringing up someone else's child (this is beyond my power), but protecting my child in front of the abuser. The girl's father told her something about the need to be friends. I don't know if our words influenced even a fraction of a 2.5 year old child?
On the way from the garden I met the manager. I shared what happened with her. It turned out that she was already aware of the situation. I asked about the presence in the kindergarten of a psychologist who, in the first place, would not interfere in this situation with the parents of the girl's bosom. It turned out that now there is no psychologist, she is on maternity leave.
Let's summarize …

So I discussed the situation with everyone I could. I don't know how I acted correctly. I really like this garden, and I would like to continue to drive my daughter into it. To drive and not worry about her health.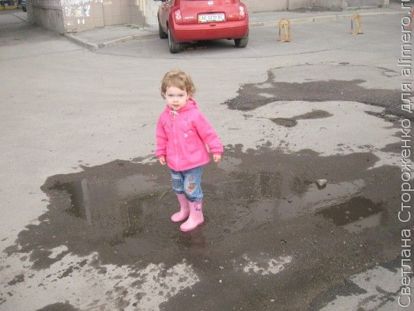 What worries me most is the question of whether I put enough effort into protecting my small, defenseless child in this situation. Maybe it was necessary, and the truth, to throw a threat scandal and arrange a couple of scenes?
What would you do in my place? Or perhaps you have already been in a similar situation? In this case, I beg you to share your experience.