Honestly, the phrase I heard was the muse for this topic: Lord! Let the president, the government and the deputies live on childcare allowance and do not deny themselves anything.
I don't know how in the neighboring countries, but in Ukraine, when I gave birth to a daughter, the child allowance was (I'll write in dollars – to make it clearer) 1,590 y. E. 615 u. e. of that amount was paid immediately, and the remainder was divided into 12 months, i.e., the newly minted parents received 80 y per month for 1 year. e.
In addition, until the child is 3 years old, the state also allocates almost 17 y to it. e. per month. Total – 97 y. e. monthly. It is necessary to stipulate that at the moment the benefit is increased, but, given the frenzied inflation, I do not see much difference.
615 e. – Does the allowance allowance?
I will try to allocate this amount to what parents usually buy for their babies. Prices I specify the most affordable. So to say, to maintain domestic producers. If you decide to buy an Italian stroller, then I think the government's opinion is clear to you: move to Italy and get the appropriate allowance from them.
So, here is the list:
1. Bed 65 at. e.
2. Mattress 35 at. e.
3. Bedding (blanket, pillow, linen) 40 y. e.
4. Stroller 200 y. e.
5. Clothes (diapers, sliders, etc.) 130 c. e.
6. Highchair 80 y. e.
7. Walkers 70 y. e.
8. Bottles (at least a couple of pieces just in case) 13 y. e.
9. Toys (at least a couple of rattles and a mobile on the crib) 40 y. e.
10. Bath 10 u. e.
11. Shampoo, cremiki 25 at. e.
12. Comb, scissors and other 50 y. e.
13. Diapers for 1 month (at the rate of 7 pieces per day, although we had 10 packs of each) flew away) 60 y. e.
Total: 818 y. e.
Well, parents need to save on something. Perhaps you should do without a stroller – carry a child in your arms and enjoy life! Or why the baby toys – yet inadvertently grows an intelligent man. The state, apparently, does not need it at all.
Now let's discuss the monthly allowance.
There are 2 options at first: the baby can be breastfed or bottle-fed. On the chest, of course, much easier. But! As a specialist in payment said to me: it is necessary to provide my mother with good, wholesome nutrition. It is unlikely that such food will meet the 97 y. e.
Mommies, whose babies are bottle-fed, say that at best 80 babies are spent on infant formula. e. per month. This somehow fits into the amount of the benefit.
However, this amount clearly does not fall:
– diapers
– medicines
– clothes
– toys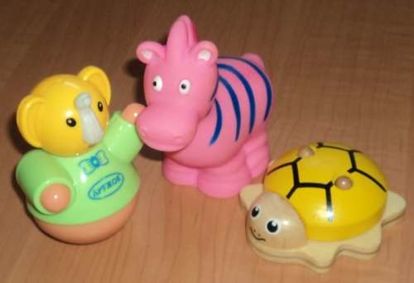 It turns out that the state, allegedly engaged in a way out of the demographic crisis, in fact does not.
By the way, it comes to the fact that some people do not marry, if only to additionally receive the allowance of a single mother. I know more than one such example.
What do you think about child benefits?